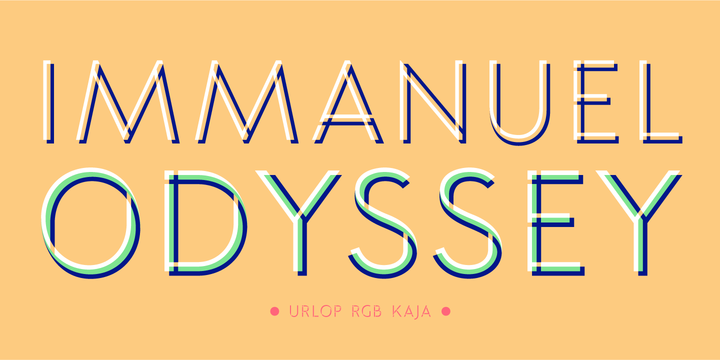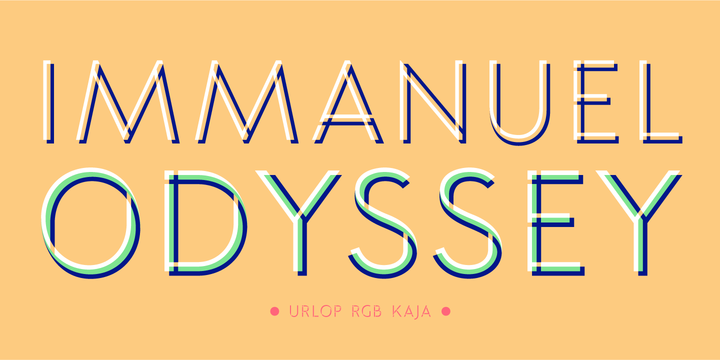 URLOP Colour Font Family
Hi designer! It is a new font family, with 32 fonts. Introducing Colour Font! It is designed and shared by Mikołaj Grabowski. Colour is more fun than black, but multicolour is even better. URLOP – a wide type family suitable for your fancy posters, headlines, covers, illustrations, websites, initials, blackmails, chronicles, signboards, poems and many others. Twelve basic styles, which make the overall construction, give a wide range of opportunities. All of them, being able to mix with each other, vary from a thin INSIDE, through a medium FILL, to a double-stem PLUS styles.
Thanks to Mikołaj Grabowski, This is the demo version, only 4 styles. Geom Slab™ free for personal use, please visit his store for more other products, and buying fonts support him.
For full version and commercial purposes, please visit: https://www.myfonts.com/fonts/mikolaj-grabowski/urlop/
Mikołaj Grabowski - URLOP DEMO DIY Left Plus Combined
The quick brown fox jumps over the lazy dog
Mikołaj Grabowski - URLOP DEMO DIY Right Fill
The quick brown fox jumps over the lazy dog
Mikołaj Grabowski - URLOP DEMO DIY Right
The quick brown fox jumps over the lazy dog
Mikołaj Grabowski - URLOP DEMO RGB Raphael
The quick brown fox jumps over the lazy dog