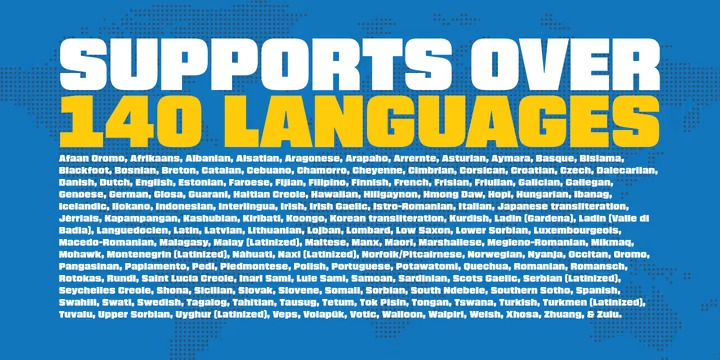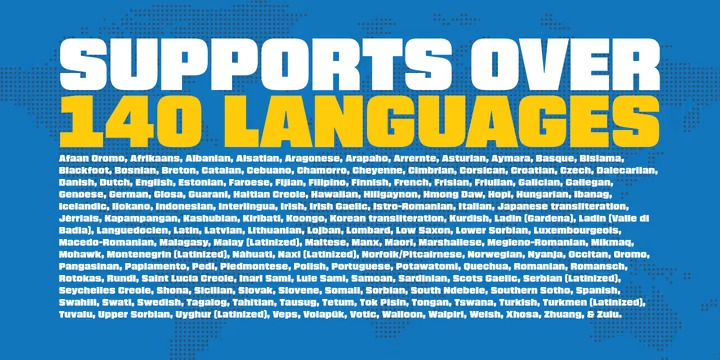 Blunt Display Font
This is a big and bold typeface, designed to be an alternative to overused headline typefaces such as Impact.
Blunt is more than just a one-trick-pony though, but includes 4 weights (Condensed – Wide) each with matching italics. This gives Blunt a lot more versatility when it comes to headline use.
Thanks to Miller Type Foundry who has generously sharing free demo of this exquisite typeface for us to try. So, if you like Blunt Display, make sure to get yourself its full version. With this, you will get access for commercial license and more awesome features.
View all Glyphs
Fontspring-DEMO-blunt-con.otf
The quick brown fox jumps over the lazy dog
View all Glyphs
Fontspring-DEMO-blunt-conit.otf
The quick brown fox jumps over the lazy dog
View all Glyphs
Fontspring-DEMO-blunt-reg.otf
The quick brown fox jumps over the lazy dog
View all Glyphs
Fontspring-DEMO-blunt-regit.otf
The quick brown fox jumps over the lazy dog
View all Glyphs
Fontspring-DEMO-blunt-semicon.otf
The quick brown fox jumps over the lazy dog
View all Glyphs
Fontspring-DEMO-blunt-semiconit.otf
The quick brown fox jumps over the lazy dog
View all Glyphs
Fontspring-DEMO-blunt-wide.otf
The quick brown fox jumps over the lazy dog
View all Glyphs
Fontspring-DEMO-blunt-wideit.otf
The quick brown fox jumps over the lazy dog