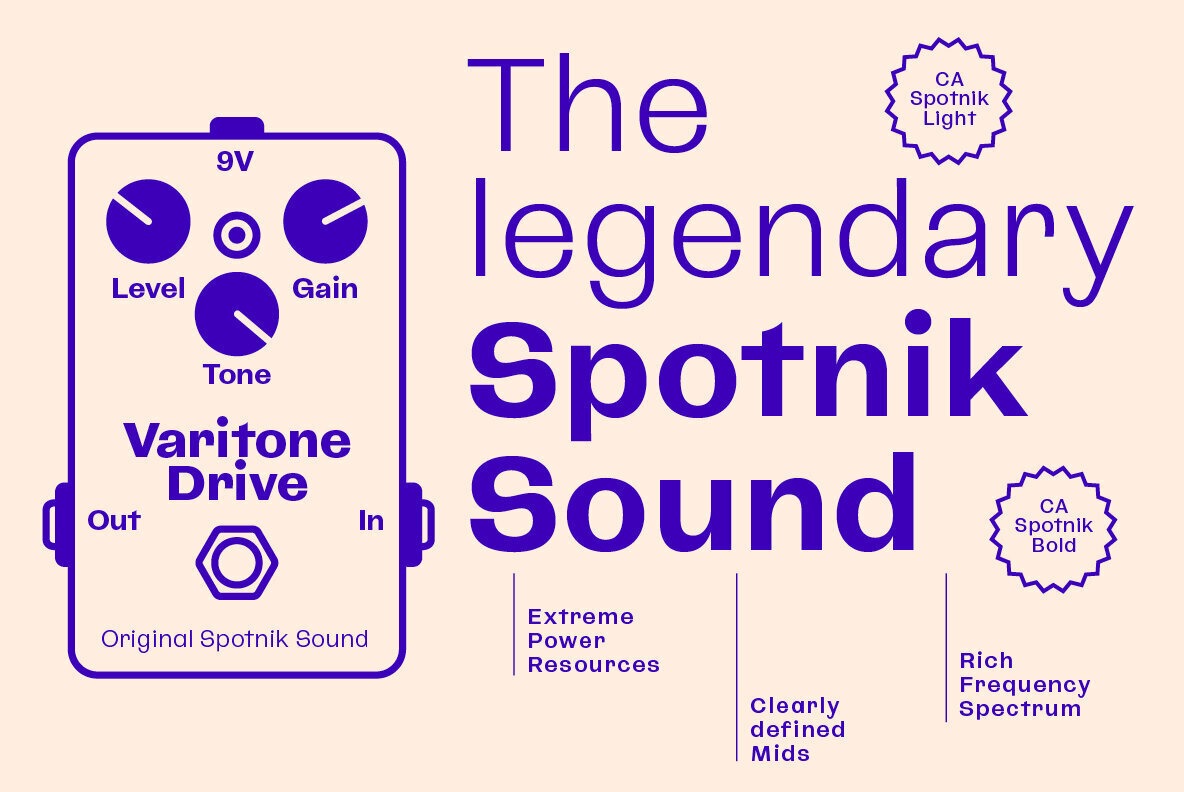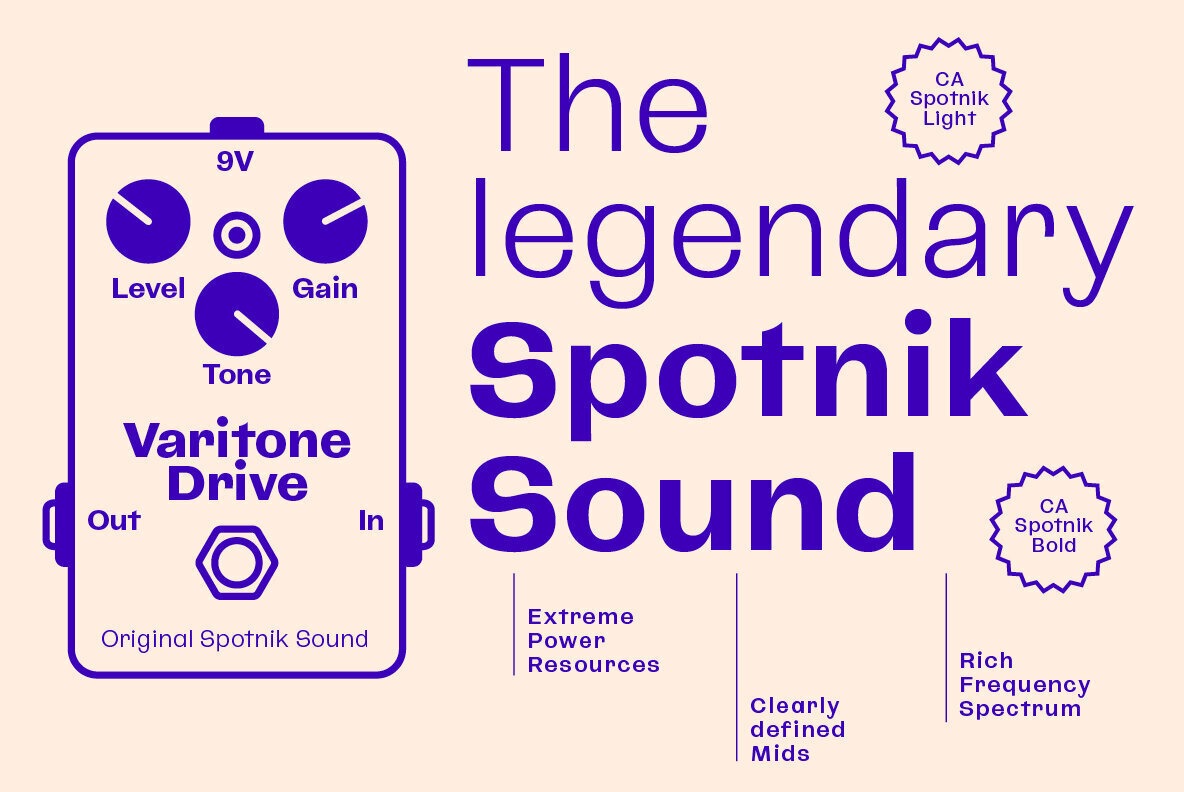 CA Spotnik Sans Serif Font
This font is a condensed geometric Sans with a retro style, inspired by various typographic styles. Despite its strange shape, it felt totally natural in that context. So we made a few screenshots and started to sketch some more letters in order to catch the spirit that attracted us so much. The result is a grotesque typeface with a slight contrast, the proportions are rather wide with a large x-height.
The bolder the weight, the wider it gets. In case you find the swirly "s" uncomfortable, there is a standard s included as well. The general atmosphere of the typeface, which could be described as "nerdy but friendly" doesn't depend on this detail. It's rather the sum of details derived from the original inspiration.
Thanks very much to Cape Arcona Type Foundry. CA Spotnik Sans Serif Font just personal use only, if you need for commercial use and full version please download in here.
View all Glyphs
Fontspring-DEMO-caspotnik-bold.otf
The quick brown fox jumps over the lazy dog
View all Glyphs
Fontspring-DEMO-caspotnik-bolditalic.otf
The quick brown fox jumps over the lazy dog
View all Glyphs
Fontspring-DEMO-caspotnik-extrabold.otf
The quick brown fox jumps over the lazy dog
View all Glyphs
Fontspring-DEMO-caspotnik-extrabolditalic.otf
The quick brown fox jumps over the lazy dog
View all Glyphs
Fontspring-DEMO-caspotnik-italic.otf
The quick brown fox jumps over the lazy dog
View all Glyphs
Fontspring-DEMO-caspotnik-light.otf
The quick brown fox jumps over the lazy dog
View all Glyphs
Fontspring-DEMO-caspotnik-lightitalic.otf
The quick brown fox jumps over the lazy dog
View all Glyphs
Fontspring-DEMO-caspotnik-medium.otf
The quick brown fox jumps over the lazy dog
View all Glyphs
Fontspring-DEMO-caspotnik-mediumitalic.otf
The quick brown fox jumps over the lazy dog
View all Glyphs
Fontspring-DEMO-caspotnik-regular.otf
The quick brown fox jumps over the lazy dog
View all Glyphs
Fontspring-DEMO-caspotnik-thin.otf
The quick brown fox jumps over the lazy dog
View all Glyphs
Fontspring-DEMO-caspotnik-thinitalic.otf
The quick brown fox jumps over the lazy dog