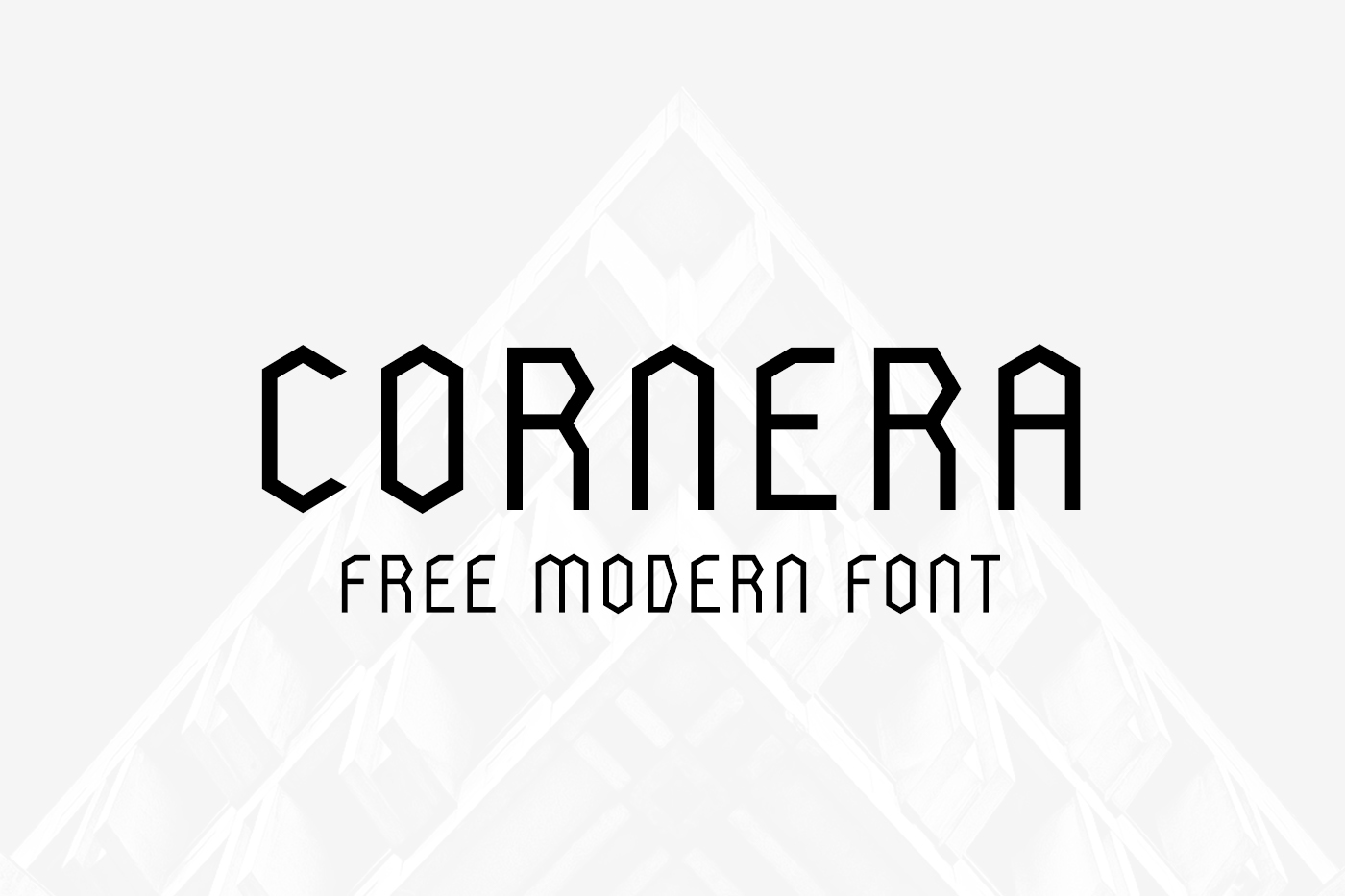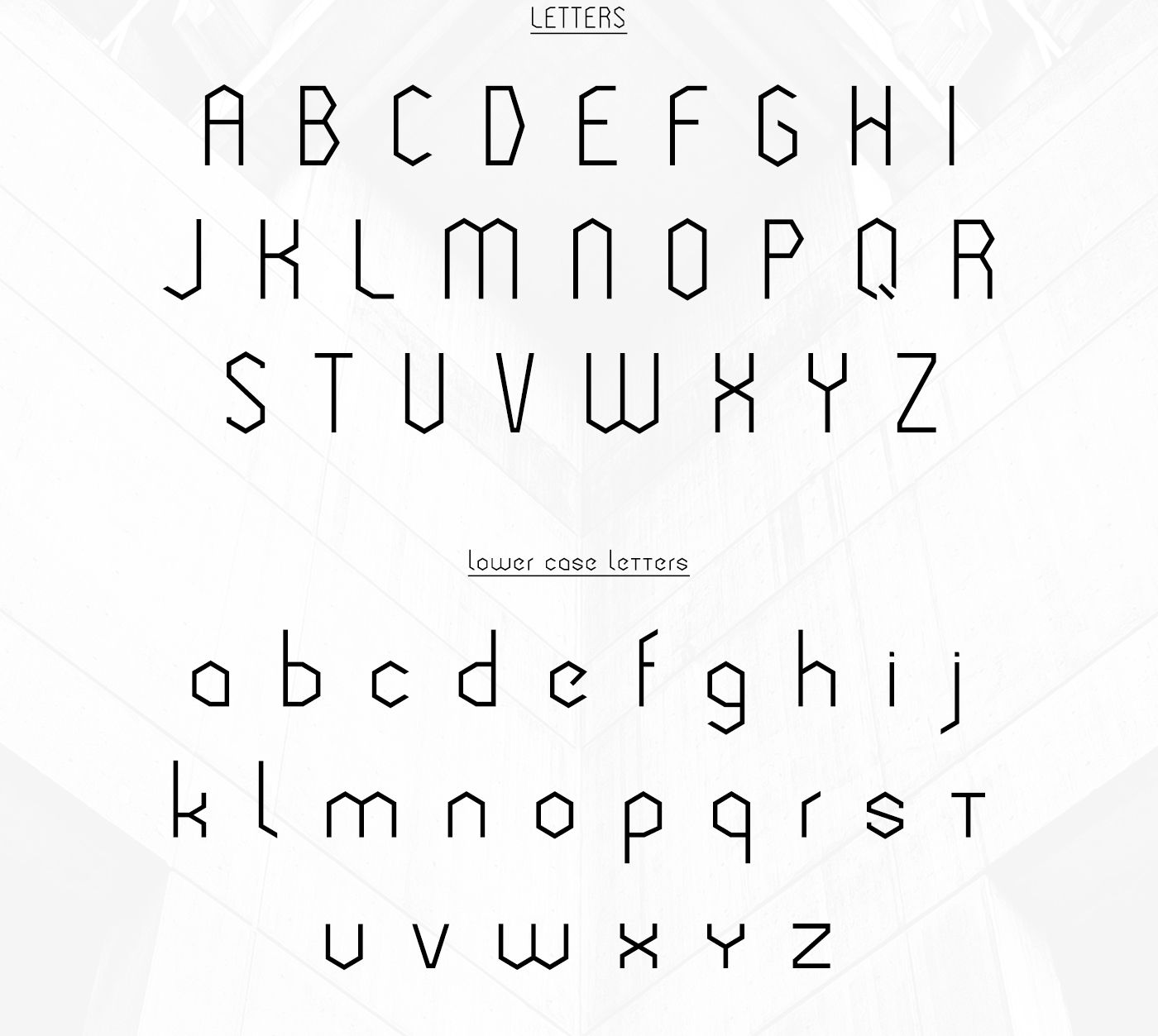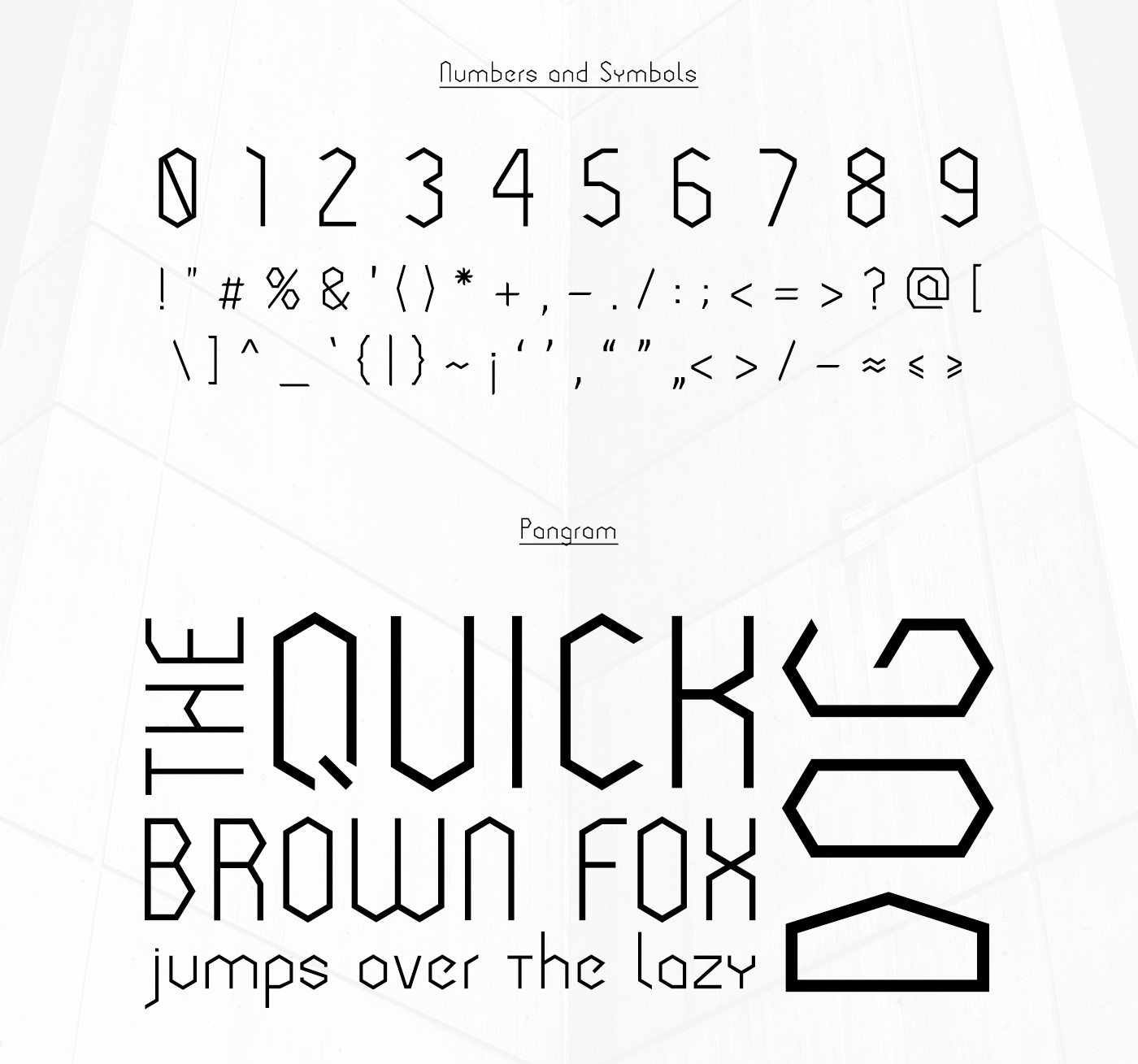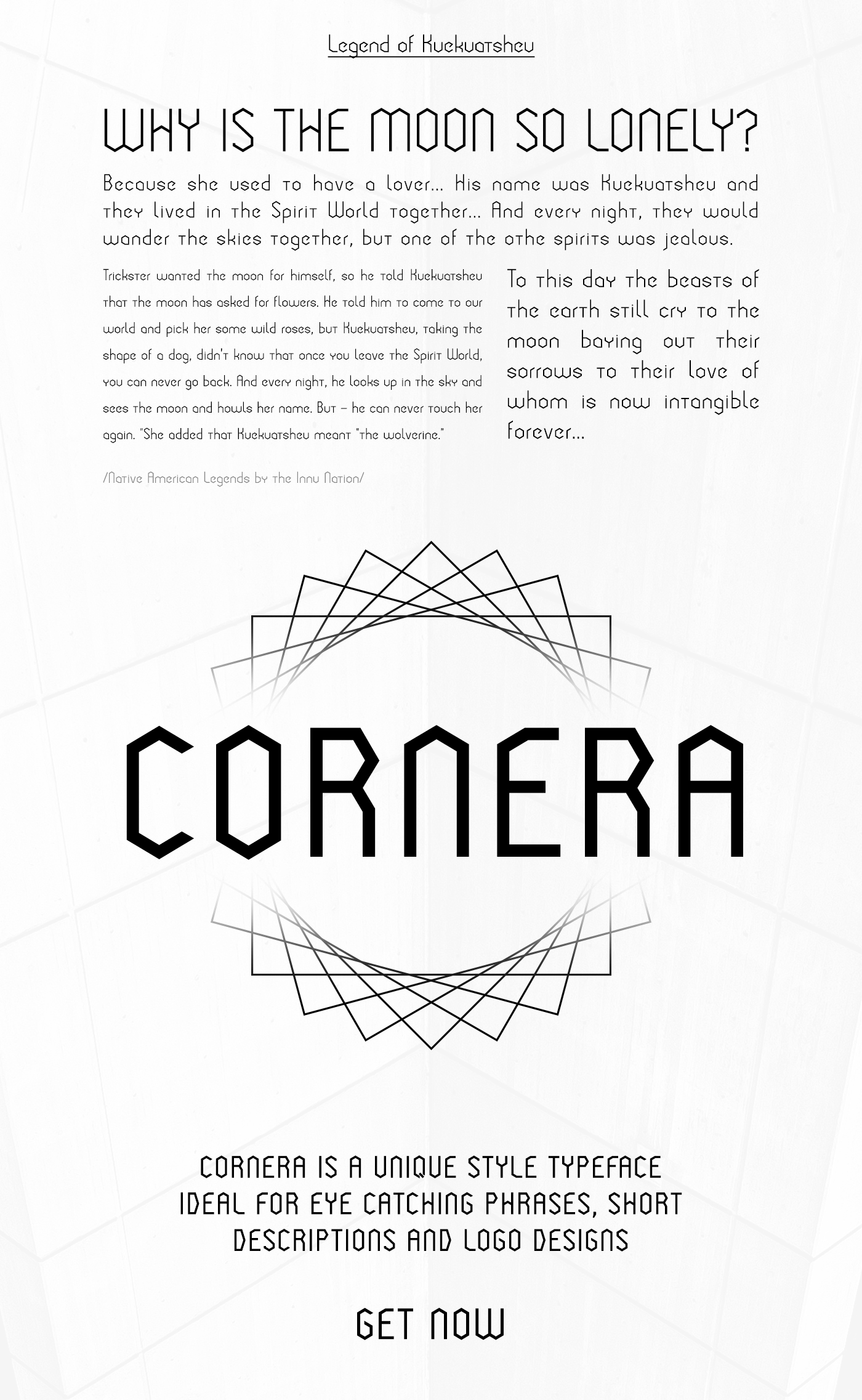 Cornera Free Font
A new free font CORNERA has just been released, it's design is based on one of our most sucessfull font - Modeka - if modeka was a bit rounded, than CORNERA - is constructed only of corners - sharp edges etc - and that all togeather gives this font a unique feel - of modern/futuristic font. So it makes it self usefull for logo designs, headlines and short descriptions.
Format : TTF
License : Personal & Commercial Use
Subscribe & Stay Update
Subscribe to our mailing list and get interesting stuff and updates to your email inbox.
Thank you for subscribing.
Something went wrong.