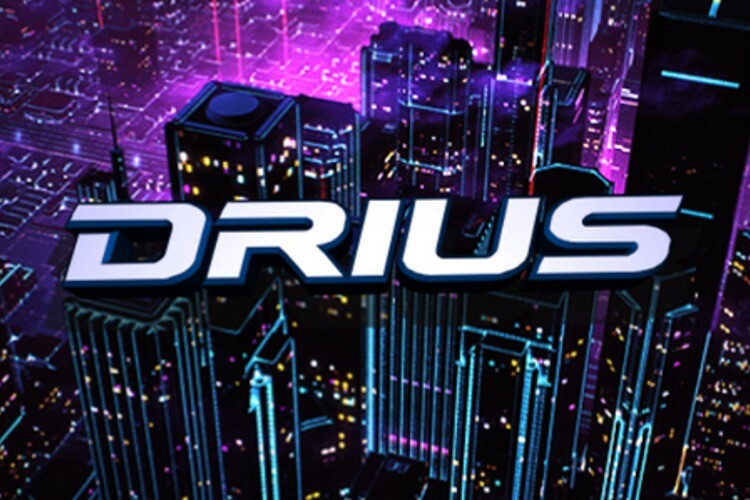 Drius Font comes with the following 17 versions: Regular, Straight, Expanded, Expanded Straight, Condensed, Condensed Straight, 3D, 3D Straight, Laser, Laser Straight, Halftone, Halftone Straight, Graident, Gradient Straight, Italic, Semi-Straight and Leftalic.
This font may be freely distributed and is free for all non-commercial uses. Use of the fonts are at your own risk.
For commercial use of the font please visit http://iconian.com/commercial.html for additional information.
or e-mail me at [email protected]
View all Glyphs
Drius3D-WyvOA-BF650b9bad2e054.otf
The quick brown fox jumps over the lazy dog
View all Glyphs
DriusGradient-OVRLP-BF650b9bace5f52.otf
The quick brown fox jumps over the lazy dog
View all Glyphs
DriusHalftone-ZVmZ8-BF650b9bacee56b.otf
The quick brown fox jumps over the lazy dog
View all Glyphs
DriusItalic-3zdj6-BF650b9baca7645.otf
The quick brown fox jumps over the lazy dog
View all Glyphs
DriusLaser-x36P5-BF650b9bac8aa6d.otf
The quick brown fox jumps over the lazy dog
View all Glyphs
DriusLeftalic-p7Jxr-BF650b9bad22014.otf
The quick brown fox jumps over the lazy dog
View all Glyphs
DriusSemiStraight-DODE1-BF650b9bacdbfeb.otf
The quick brown fox jumps over the lazy dog
View all Glyphs
DriusStraight3D-qZGmV-BF650b9bad12cc9.otf
The quick brown fox jumps over the lazy dog
View all Glyphs
DriusStraight-AL3E7-BF650b9bad13ec3.otf
The quick brown fox jumps over the lazy dog
View all Glyphs
DriusStraightCondensed-VG27w-BF650b9bacd7174.otf
The quick brown fox jumps over the lazy dog
View all Glyphs
DriusStraightExpanded-JRjEx-BF650b9bad1b0aa.otf
The quick brown fox jumps over the lazy dog
View all Glyphs
DriusStraightGradient-GOV0D-BF650b9bad1e1ac.otf
The quick brown fox jumps over the lazy dog
View all Glyphs
DriusStraightHalftone-jExmM-BF650b9bad308fa.otf
The quick brown fox jumps over the lazy dog
View all Glyphs
DriusStraightLaser-z86jD-BF650b9bad2ce87.otf
The quick brown fox jumps over the lazy dog
View all Glyphs
DriusCondensed-ax4V5-BF650b9baccefa9.otf
The quick brown fox jumps over the lazy dog
View all Glyphs
DriusExpanded-EaAEe-BF650b9bad12a6b.otf
The quick brown fox jumps over the lazy dog
View all Glyphs
Drius-eZaq3-BF650b9bad0bbad.otf
The quick brown fox jumps over the lazy dog