JuniusX Serif Font Family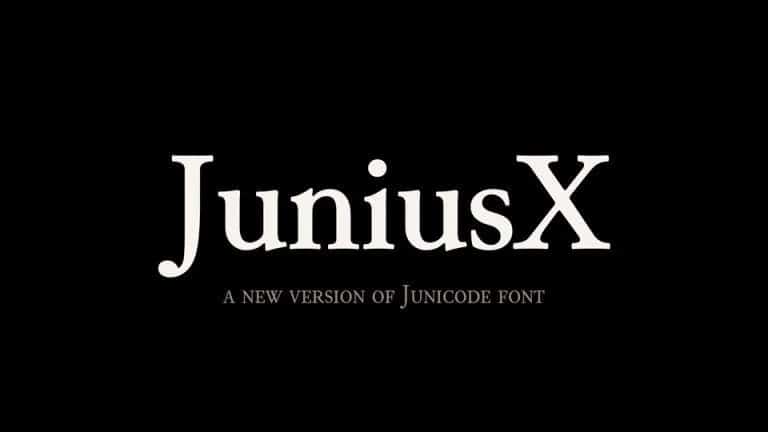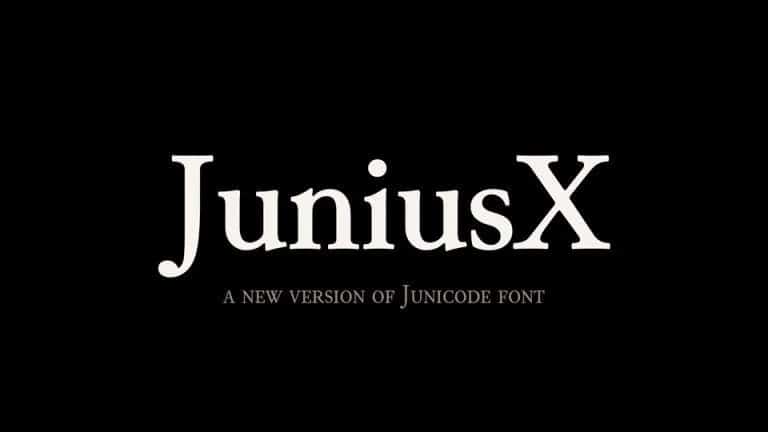 Introducing JuniusX Serif Font Family. It's a Beauty Minimalist Elegant and Modern vintage font. It is design and shared by Peter Baker. It's perfect for branding projects, logo, wedding designs, social media posts, advertisements, quoted text, coffee shop, product packaging, product designs, label, photography, watermark, invitation, stationery, fashion, boutique, furniture, and any projects, it makes with a high level of legibility. It's also a perfect fit for a beauty-themed – or a stylish text overlay to any background image.
Thanks to Peter Baker. JuniusX Serif Font Family is free for personal & commercial use. Please download and enjoy, or can search more similar fonts on befonts.
juniusvf.ttf
The quick brown fox jumps over the lazy dog
JuniusX-Bold.ttf
The quick brown fox jumps over the lazy dog
JuniusX-Condensed.ttf
The quick brown fox jumps over the lazy dog
JuniusX-CondensedBold.ttf
The quick brown fox jumps over the lazy dog
JuniusX-CondensedLight.ttf
The quick brown fox jumps over the lazy dog
JuniusX-CondensedMedium.ttf
The quick brown fox jumps over the lazy dog
JuniusX-CondensedSemibold.ttf
The quick brown fox jumps over the lazy dog
JuniusX-Light.ttf
The quick brown fox jumps over the lazy dog
JuniusX-Medium.ttf
The quick brown fox jumps over the lazy dog
JuniusX-Regular.ttf
The quick brown fox jumps over the lazy dog
JuniusX-Semibold.ttf
The quick brown fox jumps over the lazy dog
JuniusX-SemiCondensed.ttf
The quick brown fox jumps over the lazy dog
JuniusX-SemiCondensedBold.ttf
The quick brown fox jumps over the lazy dog
JuniusX-SemiCondensedLight.ttf
The quick brown fox jumps over the lazy dog
JuniusX-SemiCondensedMedium.ttf
The quick brown fox jumps over the lazy dog
JuniusX-SemiCondensedSemibold.ttf
The quick brown fox jumps over the lazy dog