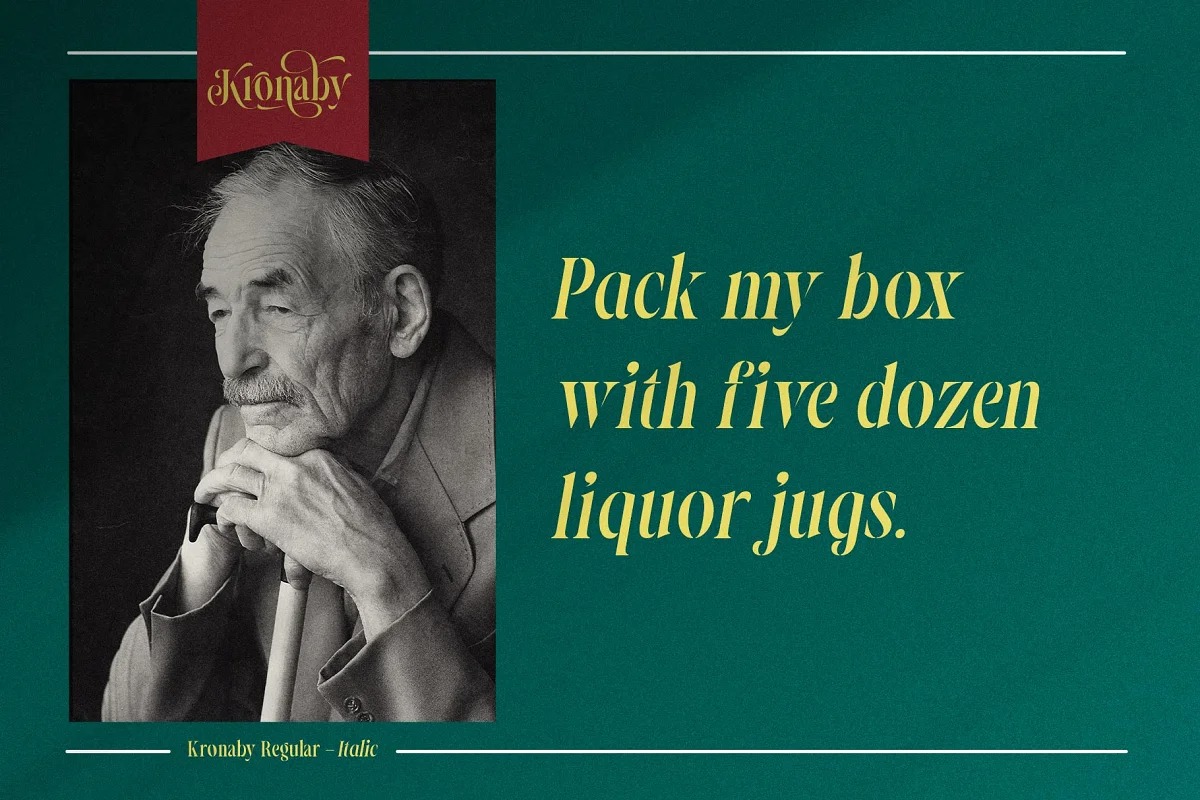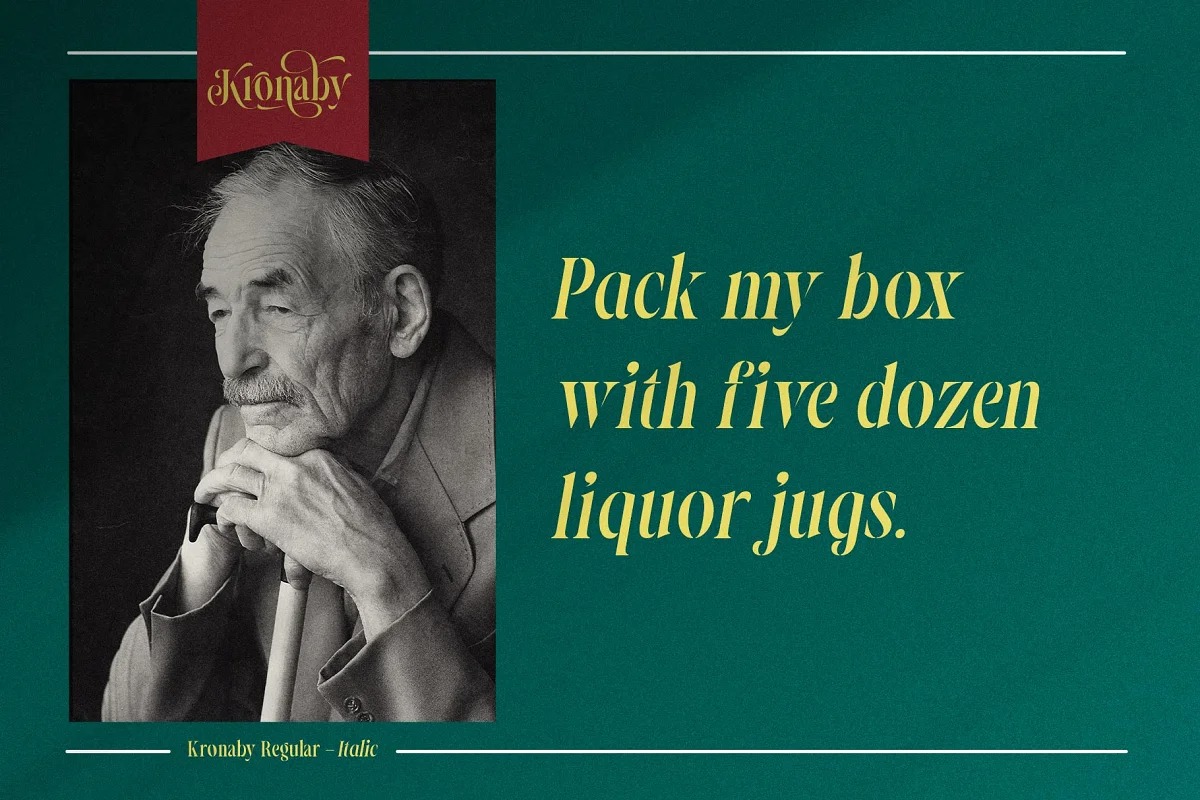 Kronaby Serif Font
It's a serif look with simple, clean and visual elegance with smooth curves and beautiful ligatures, A very versatile font that works in both large and small sizes. So the Kronaby font is very worthy of being a font collection on your computer for projects with a unique and charming elegant concept.
Serif typefaces such as "Kronaby" are very easy to apply to any design, especially those with an elegant, modern and classic, besides that this font is very easy to use both in design and non-design programs because everything changes and glyphs are supported by Unicode (PUA).
The "Kronaby"contains 756 glyphs with many unique and interesting alternative options. In addition to the regular font, there is also an italic version of the Kronaby font.
Kronaby Serif Font is provided to you by Alit Design. Free for personal, non-profit use. For commercial use you need to buy a license here