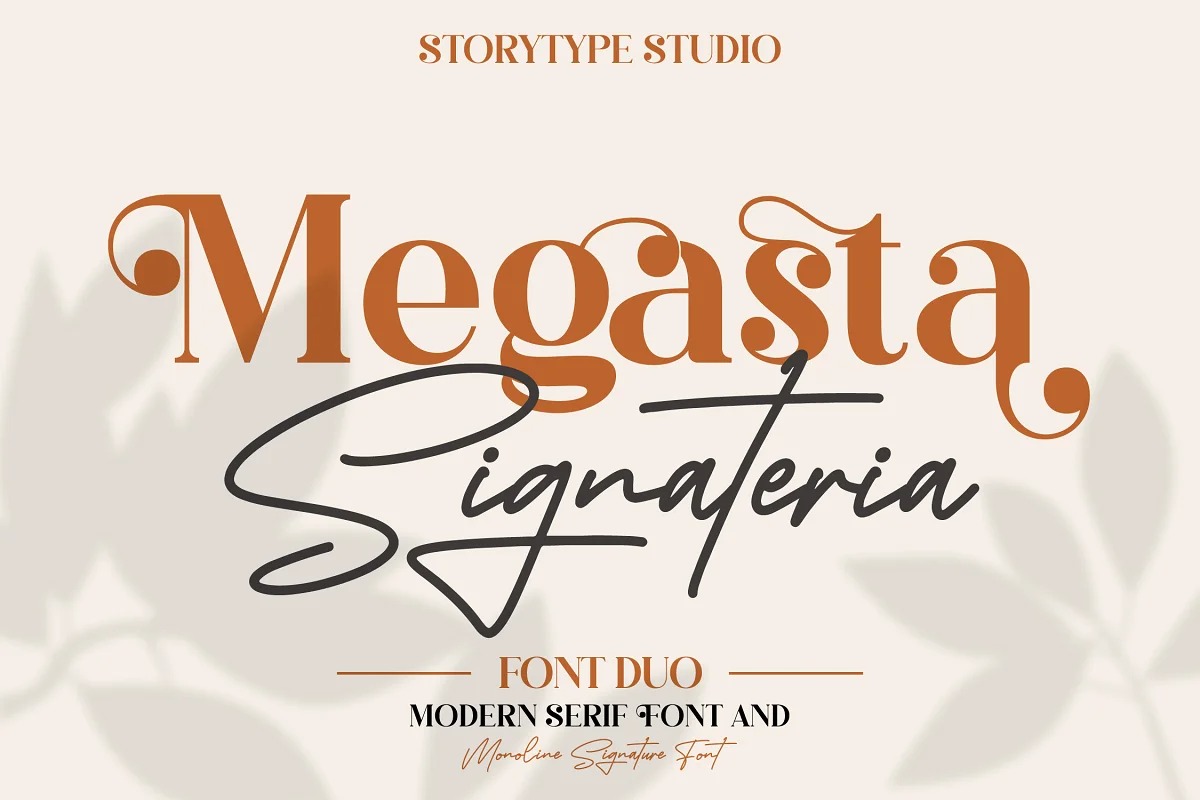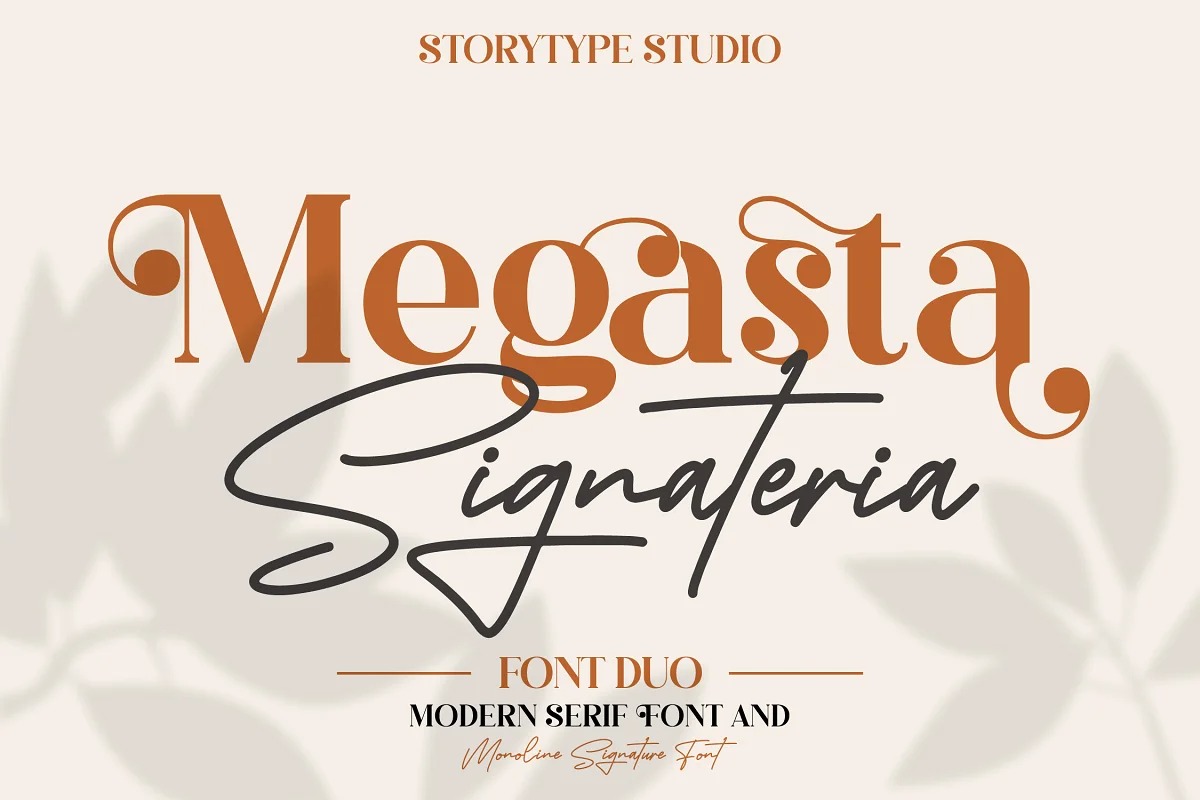 Megasta Signateria Font Duo
This font is perfect combination between classic serif with signature script. Contain two fonts, the delicate modern serif and a free hand writing script. This typeface is perfect for an elegant & luxury logo, book or movie title design, fashion brand, magazine, clothes, lettering, quotes, and so much more.
Thanks to Storytype Studio for providing us with this exquisite font! However, Megasta Signateria Font Duo only available for personal use. So, if you want to access more its full features and license, go get the premium version as well!
View all Glyphs
Megasta Signateria Serif
The quick brown fox jumps over the lazy dog
View all Glyphs
Megasta Signateria Serif Italic
The quick brown fox jumps over the lazy dog
View all Glyphs
Megasta Signateria Signature
The quick brown fox jumps over the lazy dog
View all Glyphs
Megasta Signateria Signature Italic
The quick brown fox jumps over the lazy dog