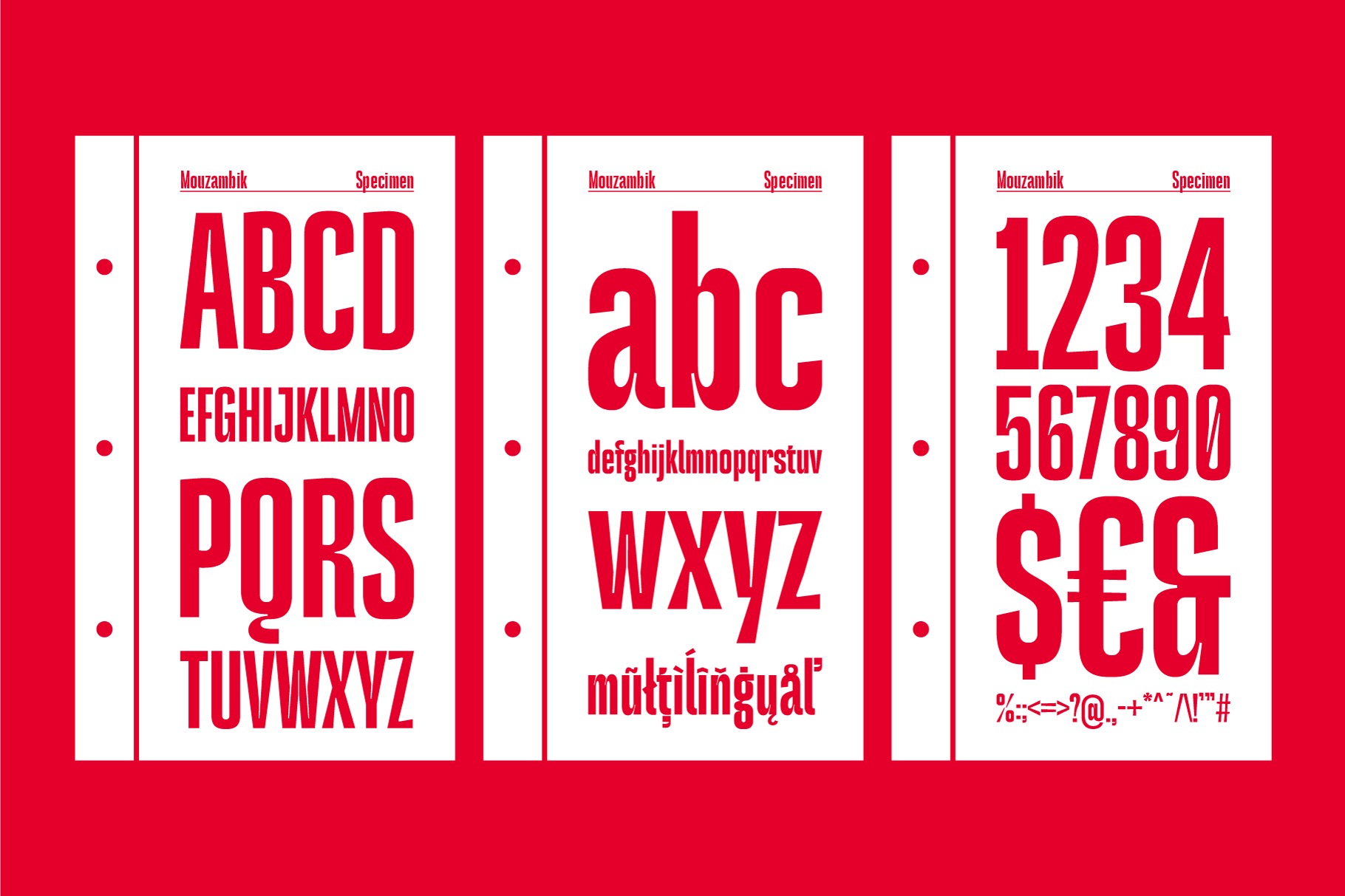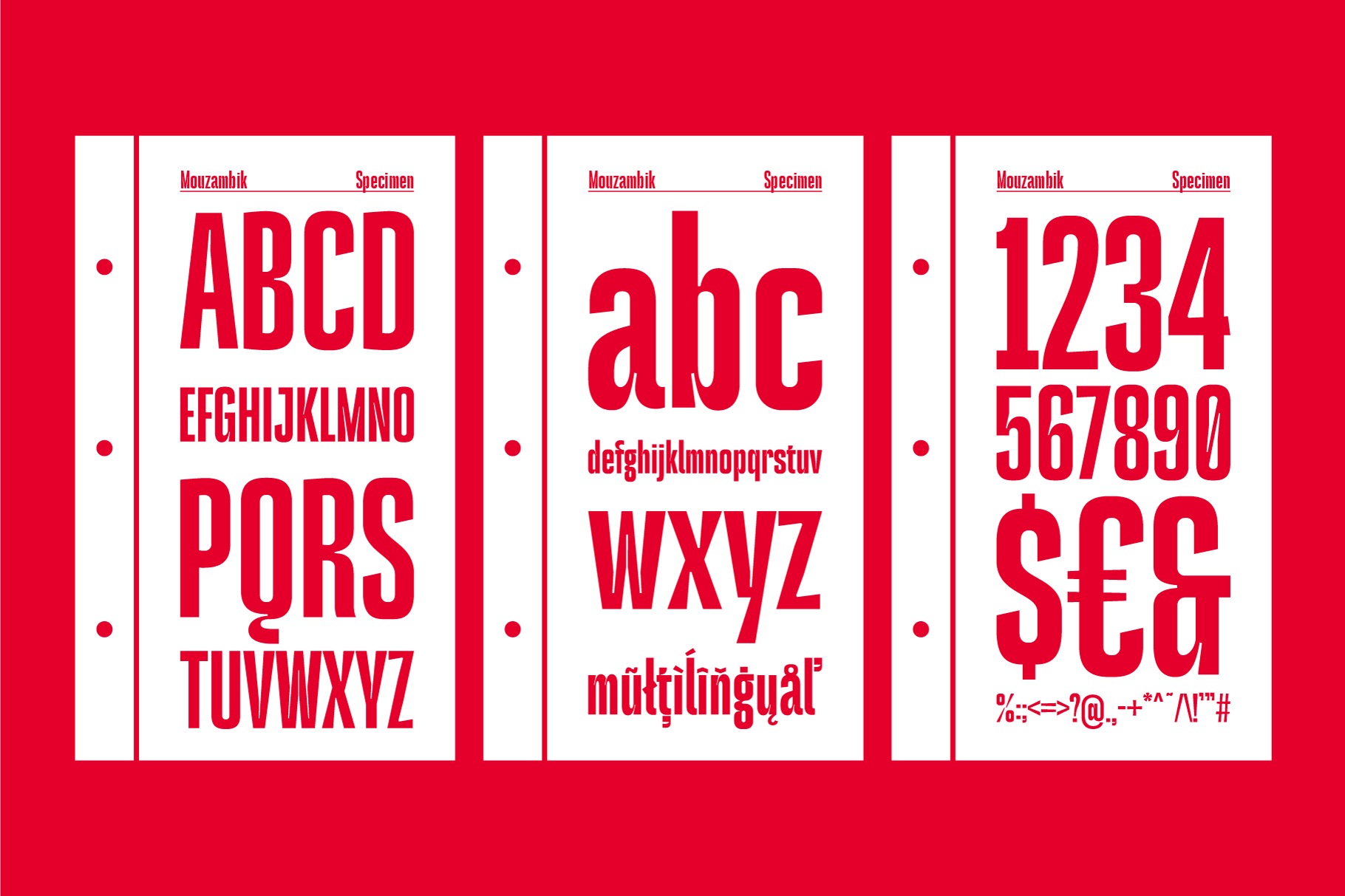 Mouzambik Font is a simple, condensed sans serif font with a bold and complex personality. Comes in 3 styles fonts: regular, Inktrap, and Smooth with italics. It was purposely crafted to be used in large point sizes, although it doesn\'t lose its magic in small point sizes.
It is perfect for headlines, billboards, magazines, websites, titles, posters, branding, and logos. With tons of ligatures, alternates, and other features to choose from, you can make your project stand out from the rest.
Thanks to Kereatype who has generously shared a free demo of this exquisite typeface for us to try. So, if you like Neue Yokarto, make sure to get yourself its >> full version.
With this, you will get access to a commercial license and more awesome features.
Thank you
View all Glyphs
Mouzambik-Inktrap-Italic-1.otf
The quick brown fox jumps over the lazy dog
View all Glyphs
Mouzambik-Inktrap-1.otf
The quick brown fox jumps over the lazy dog
View all Glyphs
Mouzambik-Italic-1.otf
The quick brown fox jumps over the lazy dog
View all Glyphs
Mouzambik-Smooth-Italic-1.otf
The quick brown fox jumps over the lazy dog
View all Glyphs
Mouzambik-Smooth-1.otf
The quick brown fox jumps over the lazy dog
View all Glyphs
Mouzambik-1.otf
The quick brown fox jumps over the lazy dog