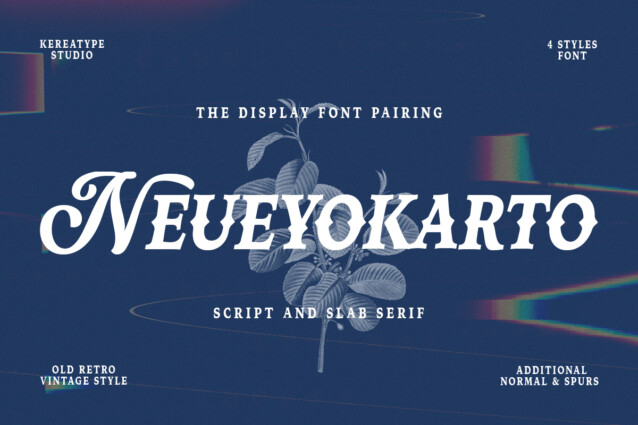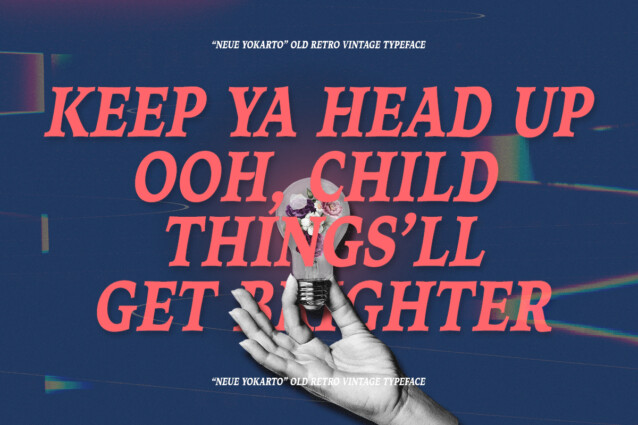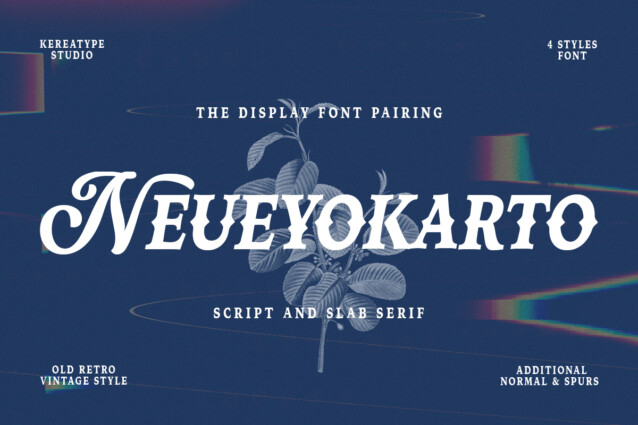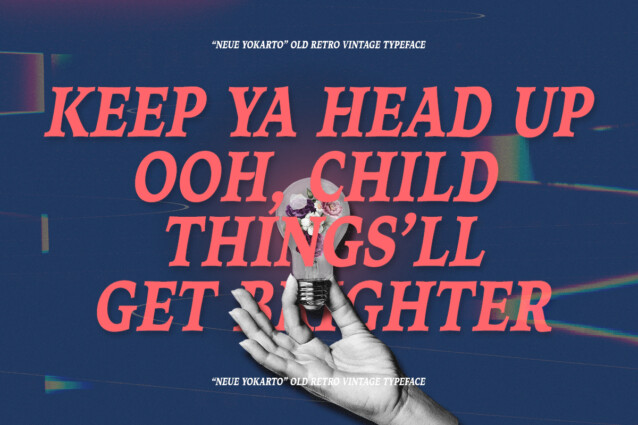 Neue Yokarto Typeface, another vintage-inspired font pairing between Script and Slab Serif, with the additional effects Normal and Spurs, including italic styles. Developed from various references such as vintage signage, logos, badges, and old-fashioned graphics, Neue Yokarto is an all-caps font, meticulously crafted with a highly ornamental taste.
Neue Yokarto Update Version 1.001:
PUA Code update
PostScript hinting
Fixing cap characters
My fonts for free use are allowed only in personal projects and for testing purposes only.
Any professional or consumer-facing projects require the purchase of a commercial license. If the font will be transmitted or used by a client, the client must purchase an appropriate license.
Commercial license, visit: http://gum.co/neueyokarto
For any questions, please send an email to [email protected] Thank you
CAUTION! Anyone who uses personal use fonts for commercial needs without buying a commercial license and without permission from the author will be subject to a fine of $5.000 Menggunakan font ini untuk komersil tanpa membeli lisensinya dulu akan dikenakan denda sebesar Rp 30.000.000 (tiga puluh juta rupiah).
View all Glyphs
Neueyokarto-Italic-Spurs-BF654ae80a7889c.ttf
The quick brown fox jumps over the lazy dog
View all Glyphs
Neueyokarto-Italic-BF654ae80a7884e.ttf
The quick brown fox jumps over the lazy dog
View all Glyphs
Neueyokarto-Spurs-BF654ae80a78925.ttf
The quick brown fox jumps over the lazy dog
View all Glyphs
Neueyokarto-BF654ae80a7af4d.ttf
The quick brown fox jumps over the lazy dog