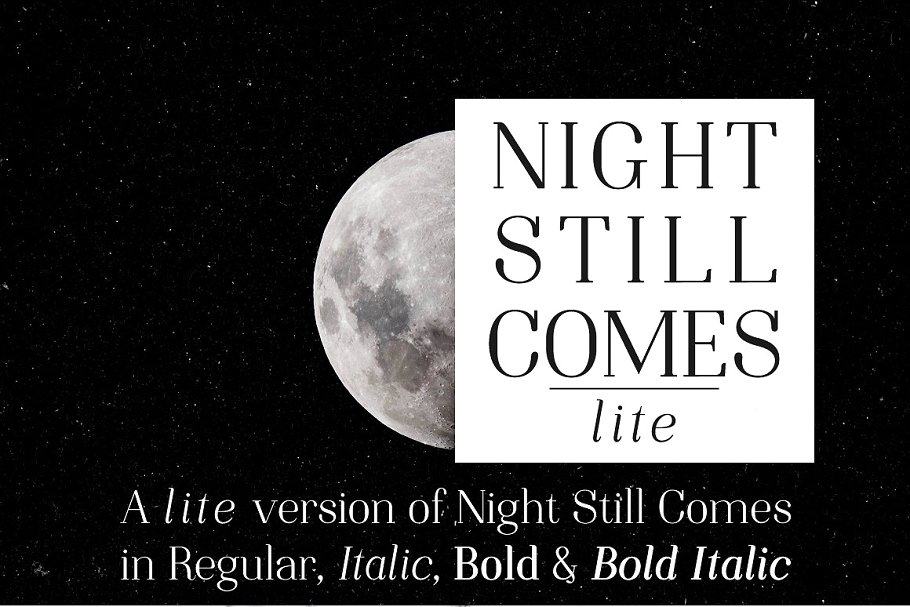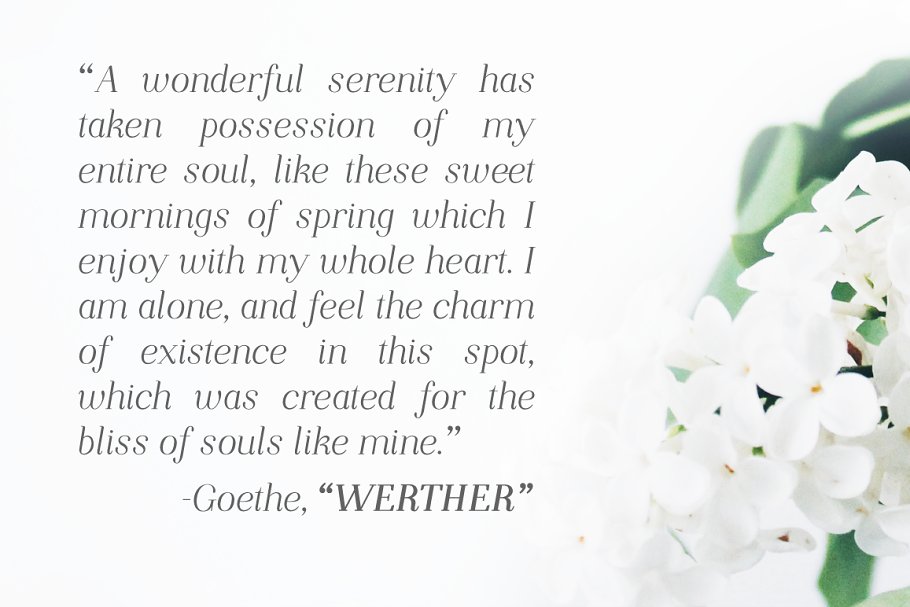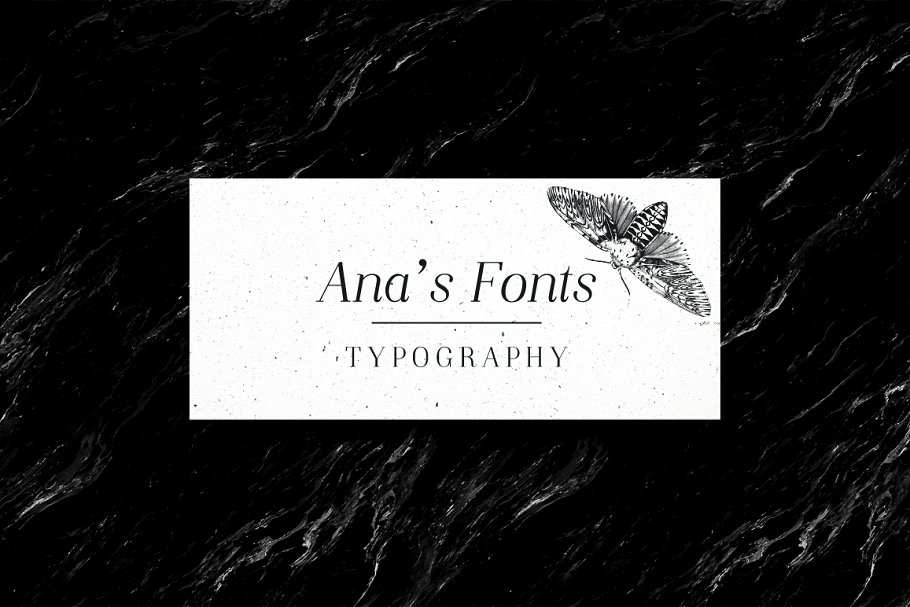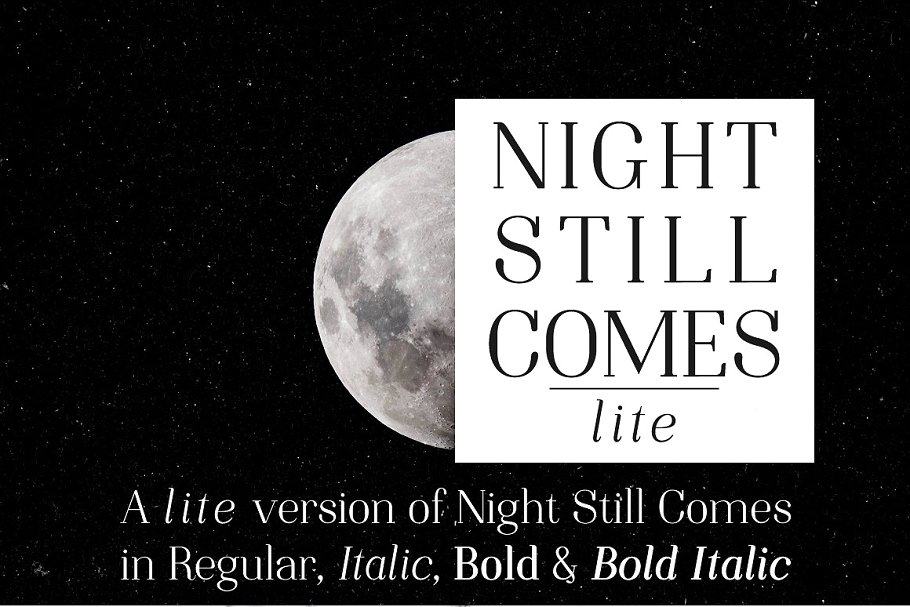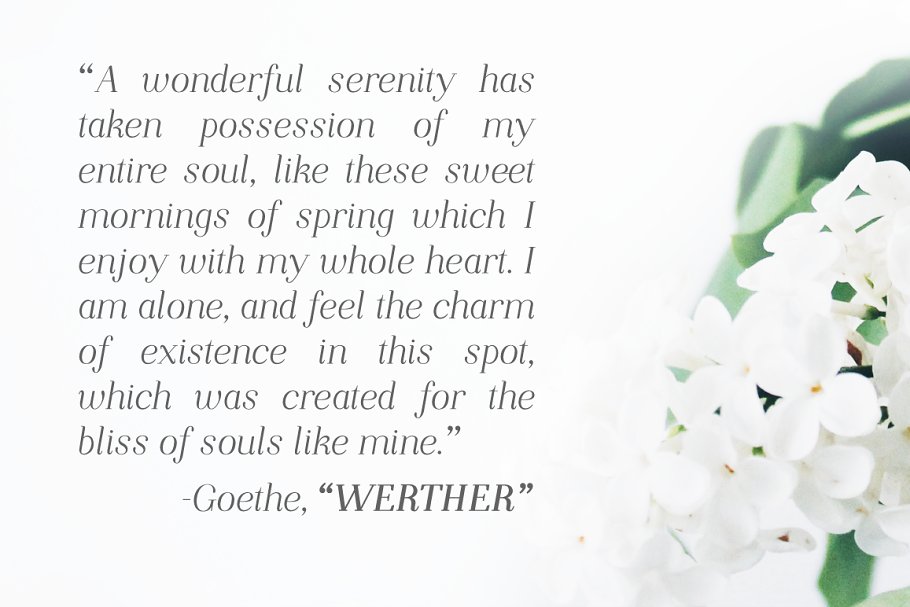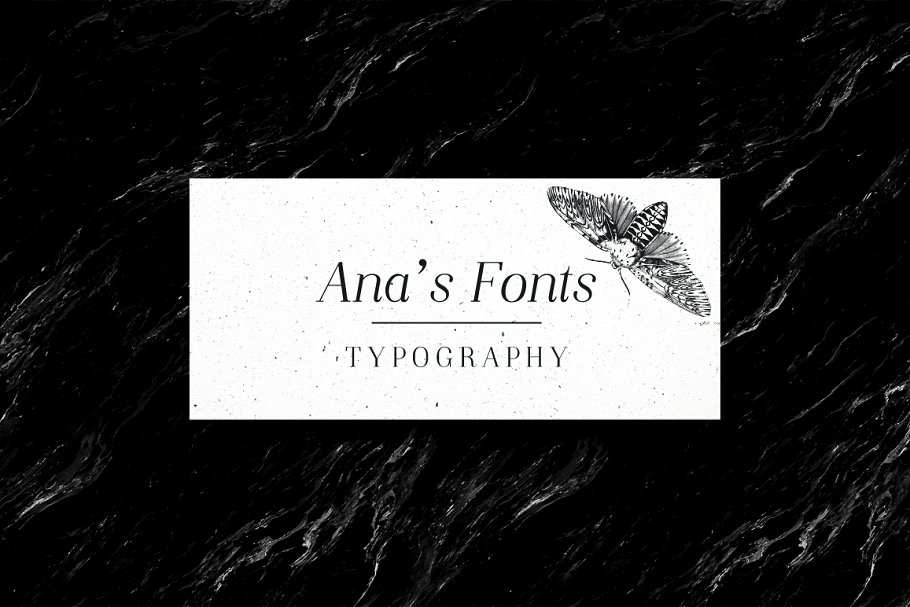 Night Still Comes Lite Serif Font
A modern serif font that mixes the modern and classic. This is the interpretation of a beauty, fashion & editorial serif typeface. Introducing Night Still Comes Lite. Its designed and shared by Ana's Fonts. This is a lighter version of Night Still Comes, with 224 glyphs. Night Still Comes is a great font for logos and branding, editorial use, in titles and subtitles, quotes, postcards, invitations, etc.
This is the demo version. This font is free for PERSONAL USE only.
Please visit our store for more great fonts :
https://creativemarket.com/justlikethistrain/1715115-Night-Still-Comes-Lite-serif-font?u=iwdefy177
View all Glyphs
NightStillComes_mine_final_sample
The quick brown fox jumps over the lazy dog
View all Glyphs
NightStillComes_italic_final_sample
The quick brown fox jumps over the lazy dog
View all Glyphs
NightStillComes_bolditalic_final_sample
The quick brown fox jumps over the lazy dog
View all Glyphs
NightStillComes_bold_final_sample
The quick brown fox jumps over the lazy dog