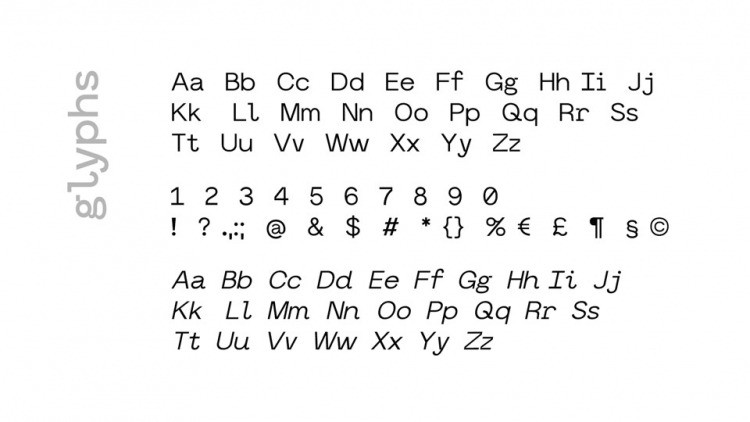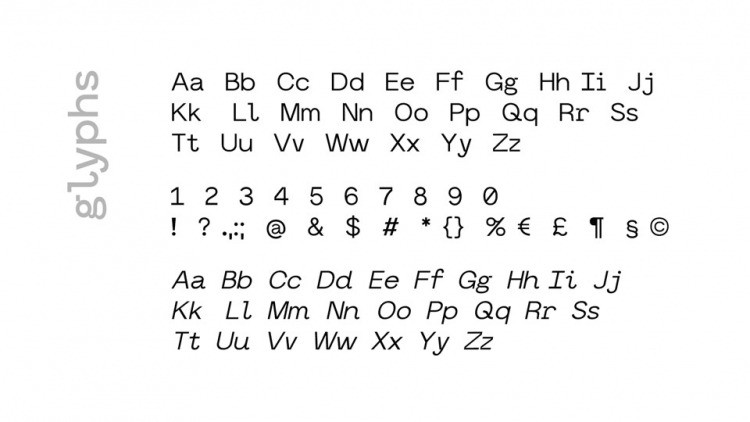 Norm Sans Font is a truly beautiful sans serif that is bold, classic, and sleek. It's designed and shared by Joshua Shao. The spirit of this typeface is an attempt to create a bridge between computational and humanist traditions — balancing and blending features from monospace and neo-grotesques type cultures.
Norm Sans is available in 7 weights and 14 styles, ready to use right out of the box. It works particularly well in display sizes, but can hold its own when set in body text.
Norm Sans Font is free for personal & commercial use. Please download and enjoy, or can search more similar fonts on befonts.
View all Glyphs
Norm-Bold-BF63c0b4e246ee2.ttf
The quick brown fox jumps over the lazy dog
View all Glyphs
Norm-Extralight-BF63c0b4e4558de.ttf
The quick brown fox jumps over the lazy dog
View all Glyphs
Norm-Light-BF63c0b4e4dfb26.ttf
The quick brown fox jumps over the lazy dog
View all Glyphs
Norm-Medium-BF63c0b4e4cdbd7.ttf
The quick brown fox jumps over the lazy dog
View all Glyphs
Norm-Regular-BF63c0b4e513afd.ttf
The quick brown fox jumps over the lazy dog
View all Glyphs
Norm-Semibold-BF63c0b4e4f2275.ttf
The quick brown fox jumps over the lazy dog
View all Glyphs
Norm-Thin-BF63c0b4e432420.ttf
The quick brown fox jumps over the lazy dog
View all Glyphs
Norm-BoldItalic-BF63c0b4e456538.ttf
The quick brown fox jumps over the lazy dog
View all Glyphs
Norm-ExtralightItalic-BF63c0b4e494a9b.ttf
The quick brown fox jumps over the lazy dog
View all Glyphs
Norm-LightItalic-BF63c0b4e524f29.ttf
The quick brown fox jumps over the lazy dog
View all Glyphs
Norm-MediumItalic-BF63c0b4e44f63a.ttf
The quick brown fox jumps over the lazy dog
View all Glyphs
Norm-RegularItalic-BF63c0b4e56f95f.ttf
The quick brown fox jumps over the lazy dog
View all Glyphs
Norm-SemiboldItalic-BF63c0b4e523c3c.ttf
The quick brown fox jumps over the lazy dog
View all Glyphs
Norm-ThinItalic-BF63c0b4e64663a.ttf
The quick brown fox jumps over the lazy dog
View all Glyphs
Norm-BoldItalic-BF63c0b4f74ca85.otf
The quick brown fox jumps over the lazy dog
View all Glyphs
Norm-ExtralightItalic-BF63c0b4f71a390.otf
The quick brown fox jumps over the lazy dog
View all Glyphs
Norm-LightItalic-BF63c0b4f71898e.otf
The quick brown fox jumps over the lazy dog
View all Glyphs
Norm-MediumItalic-BF63c0b4f6ea643.otf
The quick brown fox jumps over the lazy dog
View all Glyphs
Norm-RegularItalic-BF63c0b4f769e92.otf
The quick brown fox jumps over the lazy dog
View all Glyphs
Norm-SemiboldItalic-BF63c0b4f3cf0fa.otf
The quick brown fox jumps over the lazy dog
View all Glyphs
Norm-ThinItalic-BF63c0b4f77ba47.otf
The quick brown fox jumps over the lazy dog
View all Glyphs
Norm-Bold-BF63c0b4f742152.otf
The quick brown fox jumps over the lazy dog
View all Glyphs
Norm-Extralight-BF63c0b4f70d67f.otf
The quick brown fox jumps over the lazy dog
View all Glyphs
Norm-Light-BF63c0b4f6cfafb.otf
The quick brown fox jumps over the lazy dog
View all Glyphs
Norm-Medium-BF63c0b4f73b430.otf
The quick brown fox jumps over the lazy dog
View all Glyphs
Norm-Regular-BF63c0b4f6f3806.otf
The quick brown fox jumps over the lazy dog
View all Glyphs
Norm-Semibold-BF63c0b4f77c081.otf
The quick brown fox jumps over the lazy dog
View all Glyphs
Norm-Thin-BF63c0b4f6c9e82.otf
The quick brown fox jumps over the lazy dog