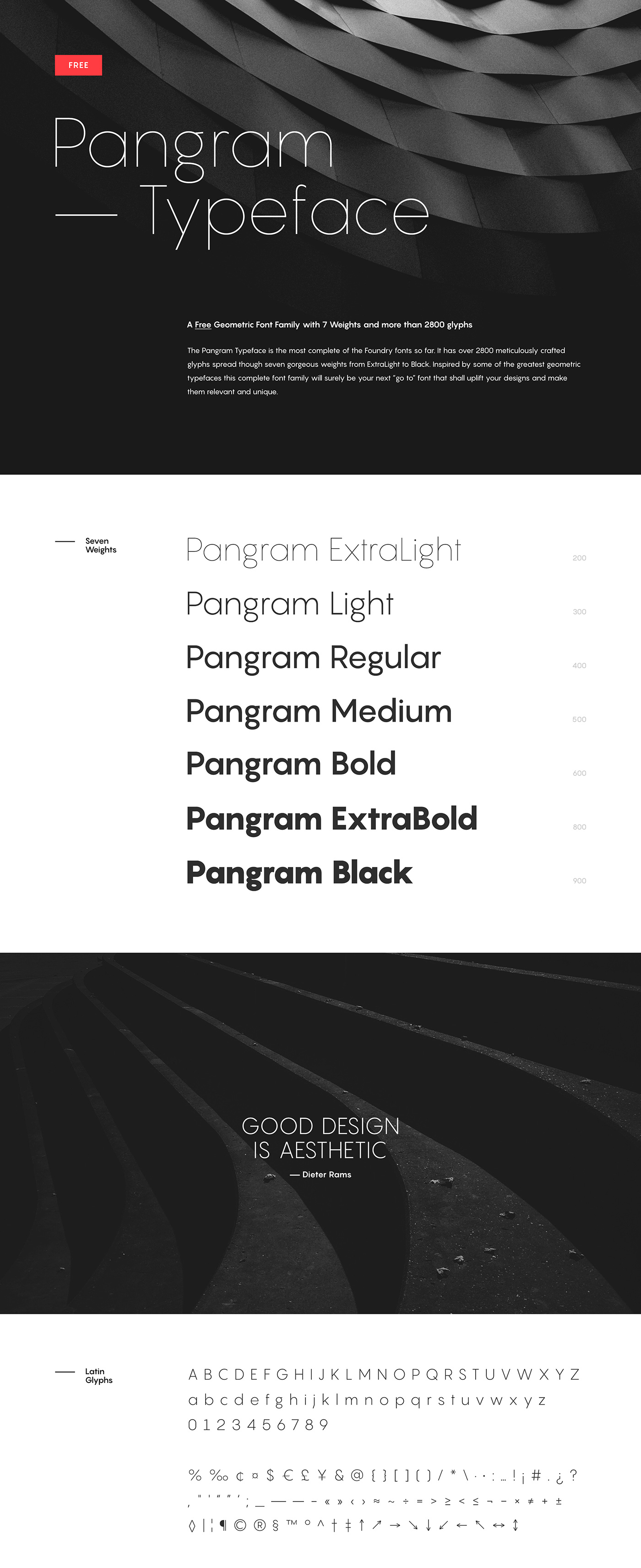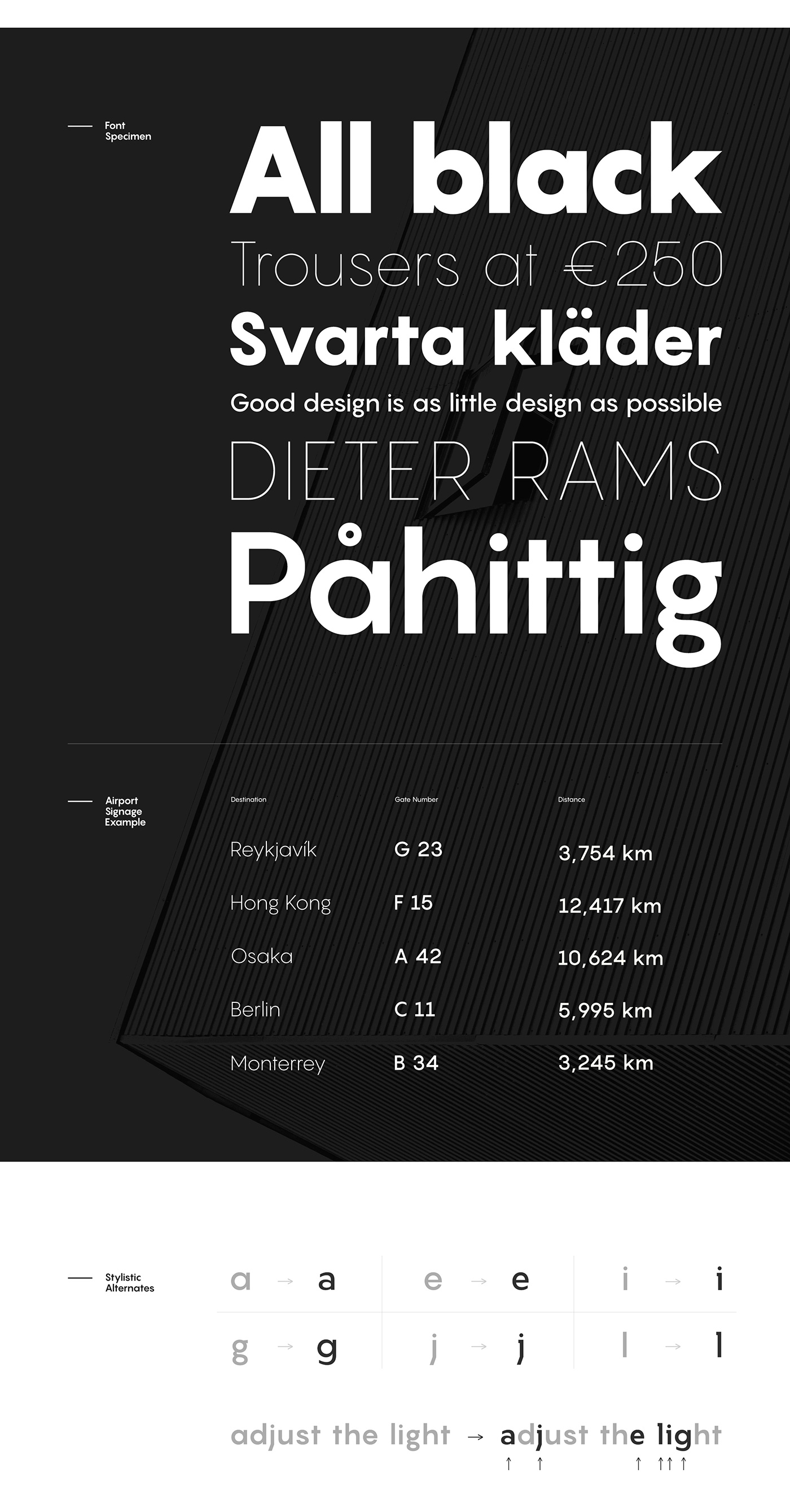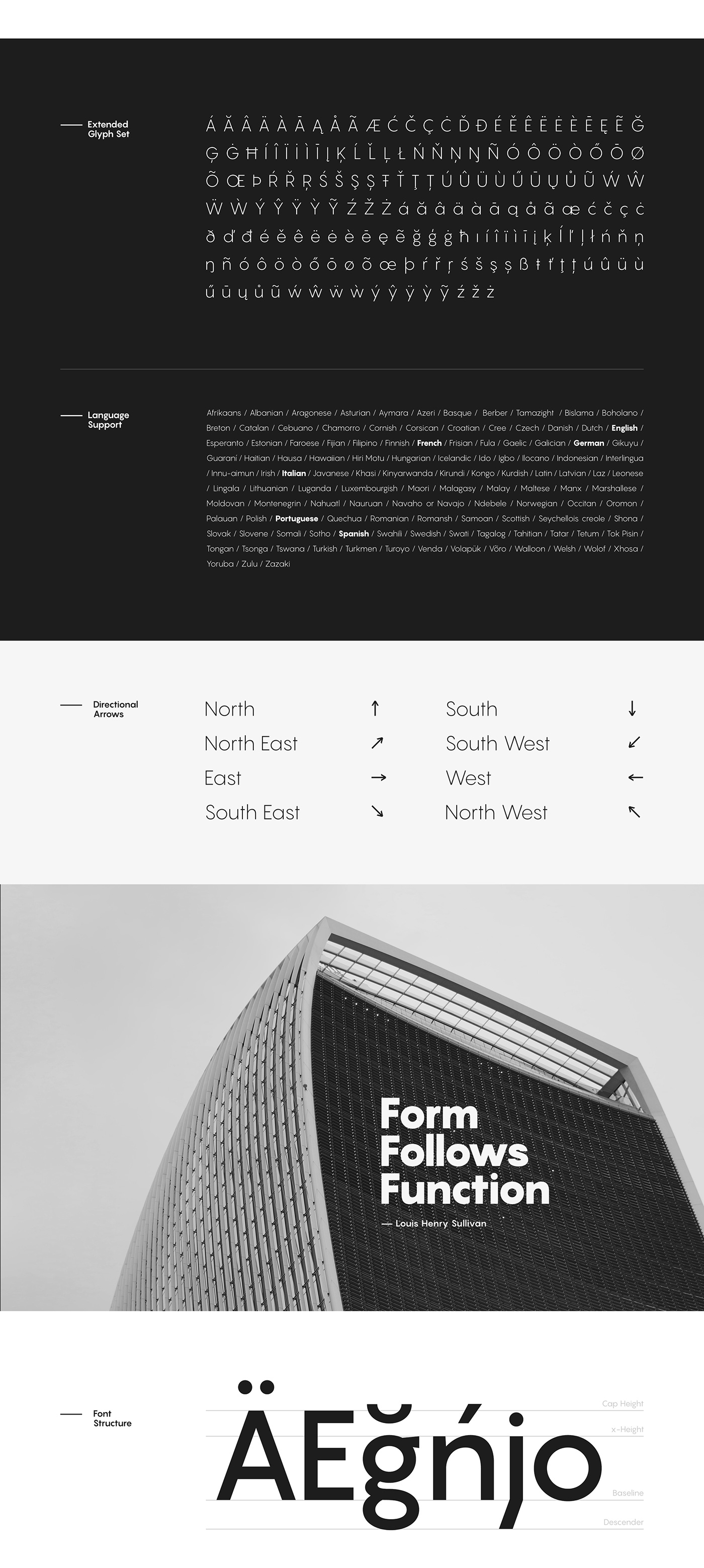 Pangram Sans – Free Font
Glad to introduce to your family a new sans-serif font, Pangram Sans was designed and shared by Mathieu Desjardins, a professional designer fonts.
Pangram Sans has over 2800 meticulously crafted glyphs spread though seven gorgeous weights from ExtraLight to Black. Inspired by some of the greatest geometric typefaces this complete font family will surely be your next "go to" font and uplift your designs.
Thanks very much to Mathieu Desjardins, please visit his shop, and buy fonts support him
View all Glyphs
pangram-regular
The quick brown fox jumps over the lazy dog
View all Glyphs
pangram-medium
The quick brown fox jumps over the lazy dog
View all Glyphs
pangram-light
The quick brown fox jumps over the lazy dog
View all Glyphs
pangram-extralight
The quick brown fox jumps over the lazy dog
View all Glyphs
pangram-extrabold
The quick brown fox jumps over the lazy dog
View all Glyphs
pangram-bold
The quick brown fox jumps over the lazy dog
View all Glyphs
pangram-black
The quick brown fox jumps over the lazy dog