Prodigy Sans Font Family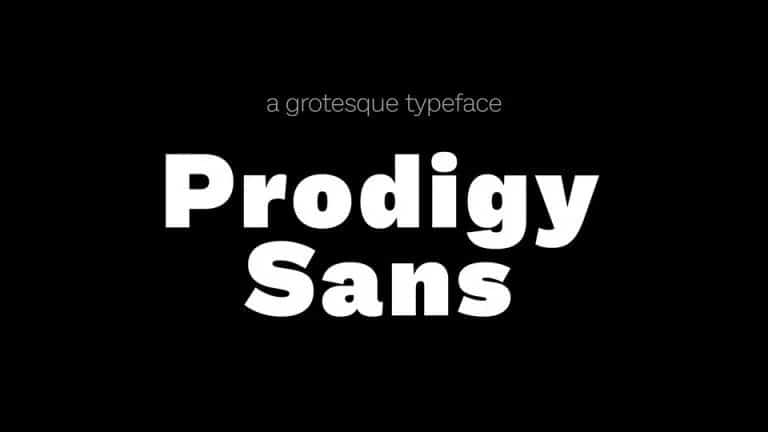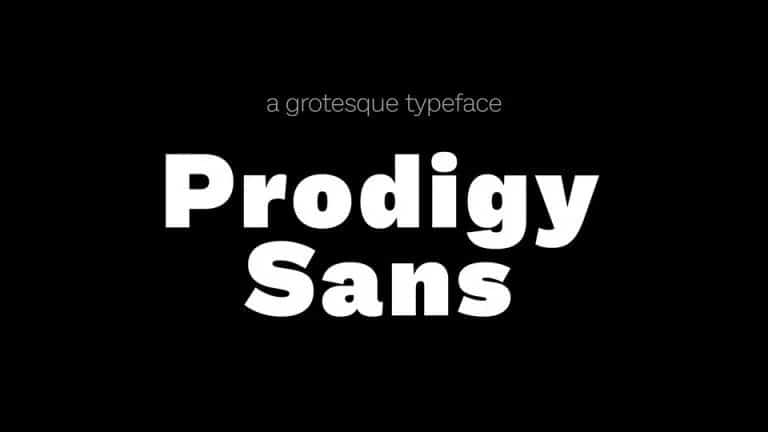 Introducing Prodigy Sans Serif Font Family. It's a powerful, yet elegant sans serif font. The trademark high x-height increases visibility across all platforms. The clean lines will help you make a statement in both your print and screen designs. It's was designed by Wei H. This is a display sans serif font that we recommend using in the following types of work; magazines (titles and layouts), logos and branding, invitations, quotes, blog headers, posters, advertising, and body copy.
Thanks to Wei H. Prodigy Sans Serif Font Family is free for personal & commercial use. Please download and enjoy, or can search more similar fonts on befonts.
prodigysans-black.otf
The quick brown fox jumps over the lazy dog
ProdigySans-Bold.otf
The quick brown fox jumps over the lazy dog
ProdigySans-BoldItalic.otf
The quick brown fox jumps over the lazy dog
ProdigySans-ExtraBold.otf
The quick brown fox jumps over the lazy dog
ProdigySans-ExtraLight.otf
The quick brown fox jumps over the lazy dog
ProdigySans-Light.otf
The quick brown fox jumps over the lazy dog
ProdigySans-Medium.otf
The quick brown fox jumps over the lazy dog
ProdigySans-MediumItalic.otf
The quick brown fox jumps over the lazy dog
ProdigySans-Regular.otf
The quick brown fox jumps over the lazy dog
ProdigySans-SemiBold.otf
The quick brown fox jumps over the lazy dog
ProdigySans-Thin.otf
The quick brown fox jumps over the lazy dog