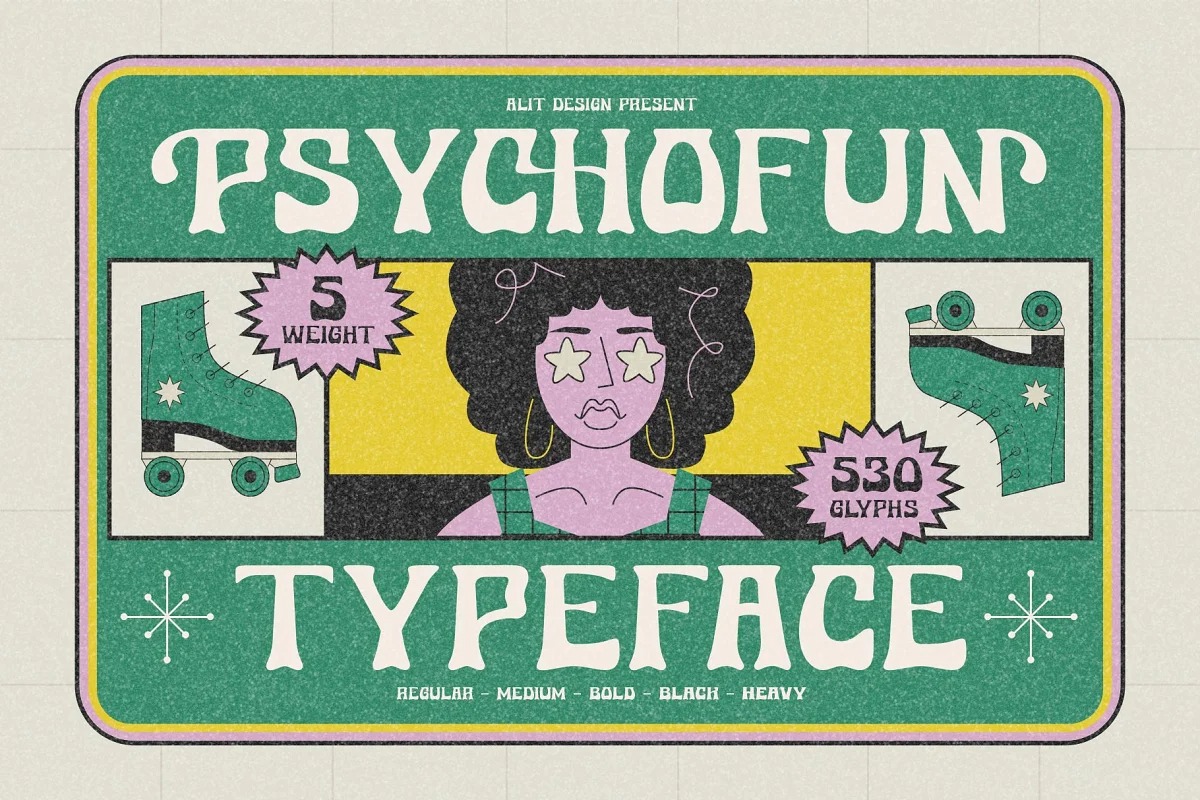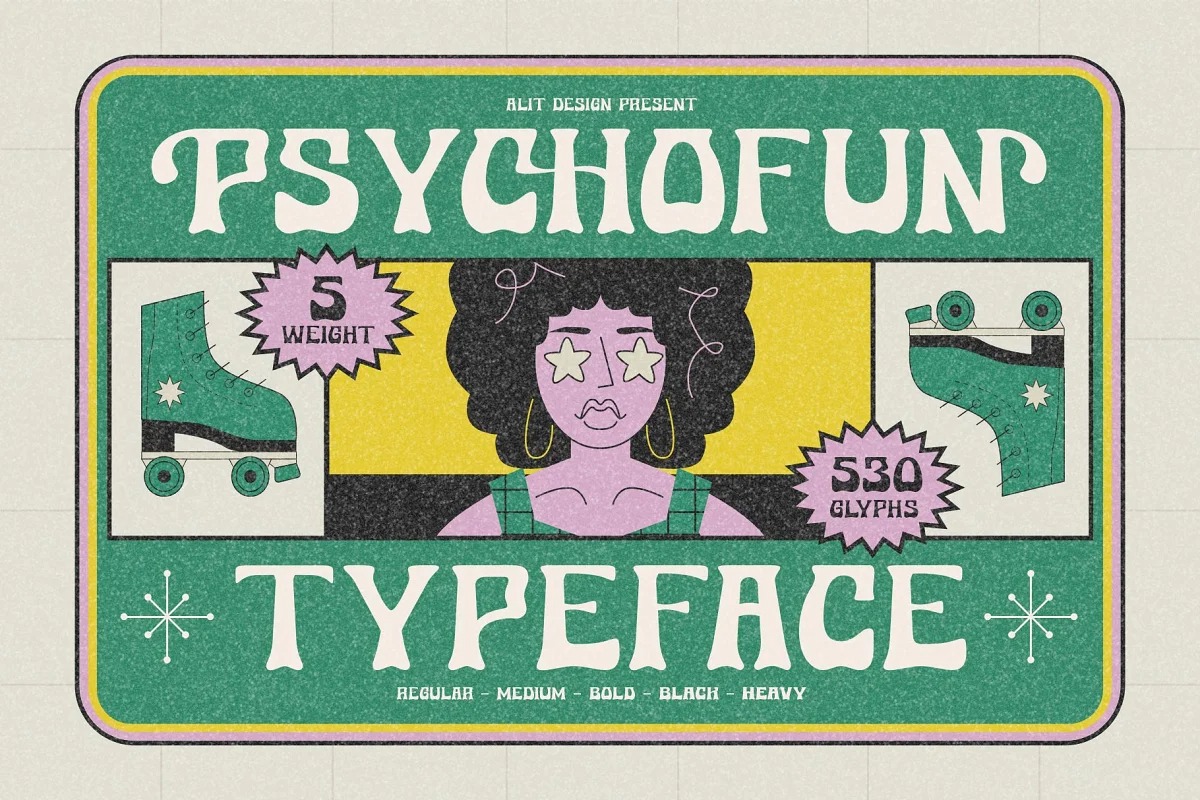 Psychofun Display Font
This font is a retro funk typeface with a modern twist. This expertly hand-drawn retro font makes for a font that is simply perfect and a pleasure to work with. It is suitable for header text fonts, book covers and designs that have a retro and groovy concept, besides that Psychofun Typeface is also very good when used for body text. Psychofun Typeface has 5 families from Regular to Heavy.
Display Serif typefaces such as "Psychofun Typeface" are very easy to apply to any design, especially those with an retro, groovy and classic concept, besides that this font is very easy to use both in design and non-design programs because everything changes and glyphs are supported by Unicode (PUA).
The Psychofun Typeface contains 530 glyphs with many unique and interesting alternative options. Plus, there's a cool display serif font family for header and description text from regular to heavy. In the poster preview all the letters are in the Psychofun Typeface.
Thanks very much to Alit Design. Psychofun Display Font just personal use only, if you need for commercial use and full version please download in here.