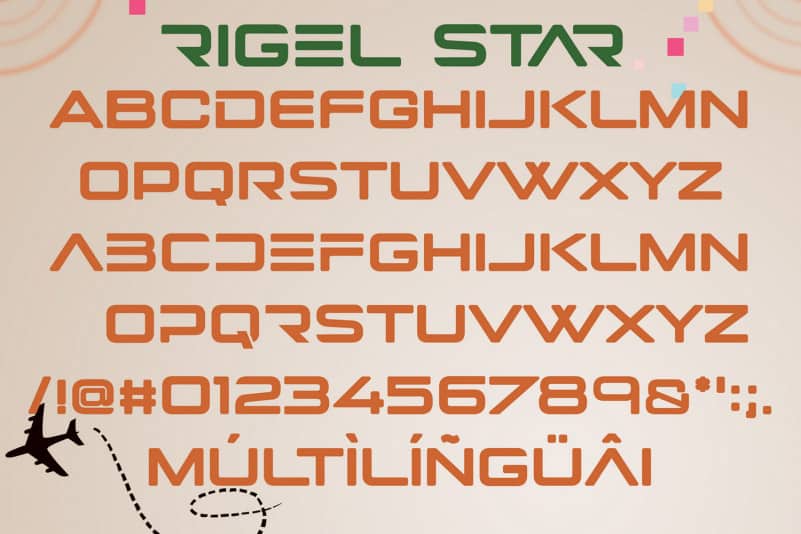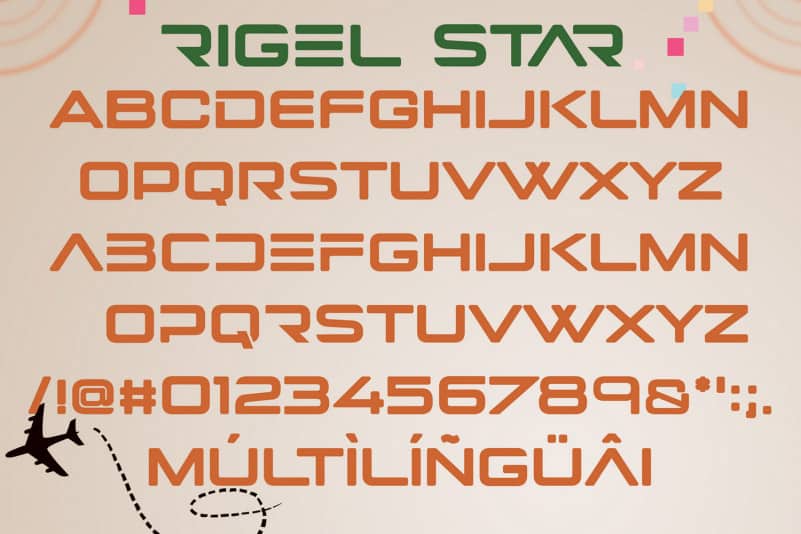 Rigel Star Space Font is a futuristic font with alternate letters. It's font which helping to create futuristic hi-tech atmosphere and style. It is good looking as header and as text both. Use it in your projects in such areas as robots & androids, hi-tech, future, virtual reality, space and many others.
Rigel Star Futuristic Font is also included full set of:
Uppercase and Lowercase letters
Numerals & Punctuation
Accented characters
What will you get?
Rigelstar.otf
Rigelstar.ttf
Rigelstar.woff
RigelstarItalic.otf
RigelstarItalic.ttf
RigelstarItalic.woff
Wish you enjoy our font and if you have a question, don't hesitate to drop message & I'm happy to help 🙂
You can buy full license from our store for more our fonts:
https://177studio.com/
https://gumroad.com/177studio
Also check out:
https://befonts.com/author/177studio
https://www.dafont.com/kenz.d8820
if you have any problem, let we know by email: [email protected]