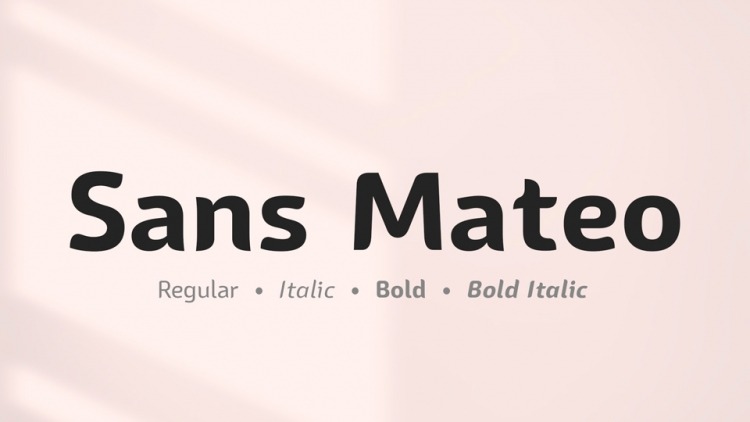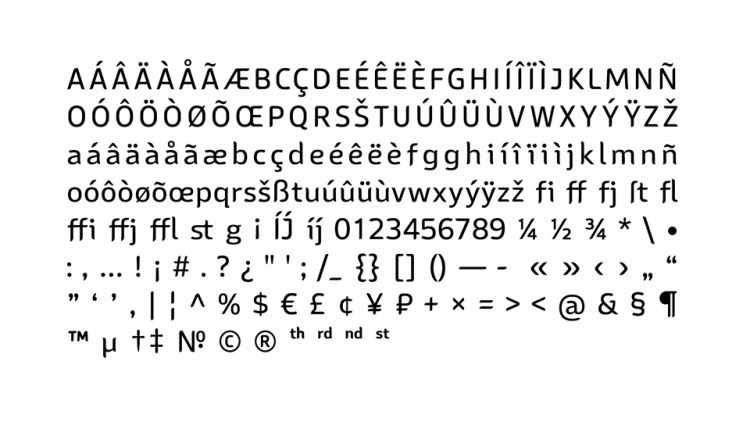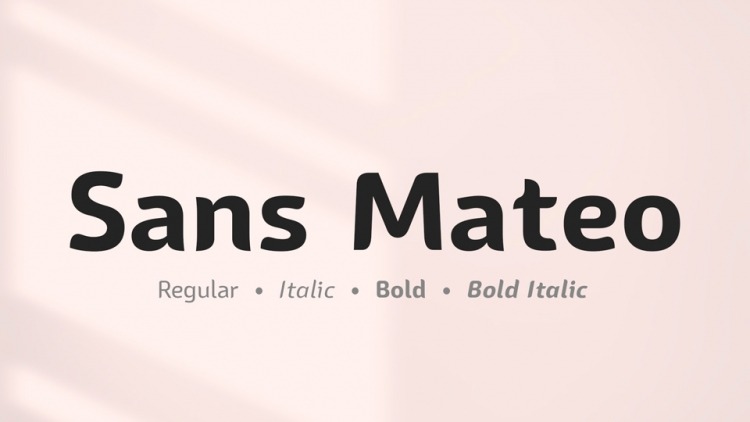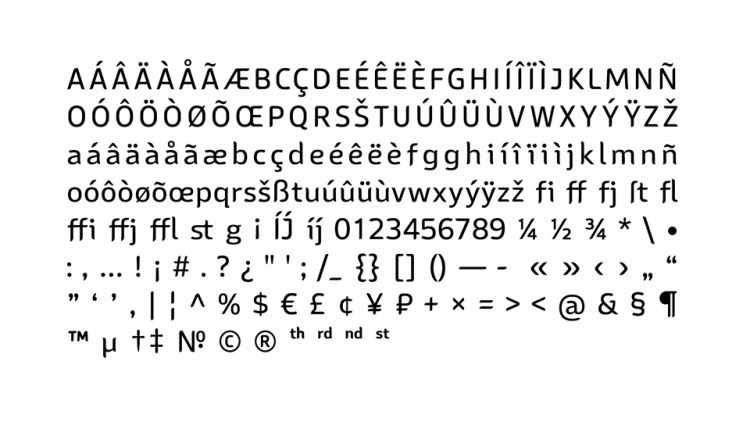 Sans Mateo Sans Serif Font is perfect for making a statement with your next project. This font is unique, stylish and perfect for adding an extra touch of elegance to any design. It also has little different look from other fonts with its few curves to the ends of the stems and limbs.
The font has more than 16 thousand kerning pairs and supports fractions, superscript and subscript. As you might have guessed from the fact that this was built as a testbed font for new ideas with open type it has a lot of open type features. Stylistic set 01 turns the single storey 'g' into a two storey 'g', Stylistic Set 02 is only available in Dutch and cancels the localisation of IJ ligatures, if anyone wants to do this.
Thanks Paul James Miller for creating such a great font! Sans Mateo Sans Serif Font is free for personal & commercial use. Please download and enjoy, or can search more similar fonts on befonts.
View all Glyphs
SansMateoItalic
The quick brown fox jumps over the lazy dog
View all Glyphs
SansMateoBoldItalic
The quick brown fox jumps over the lazy dog
View all Glyphs
SansMateoBold
The quick brown fox jumps over the lazy dog
View all Glyphs
SansMateo
The quick brown fox jumps over the lazy dog