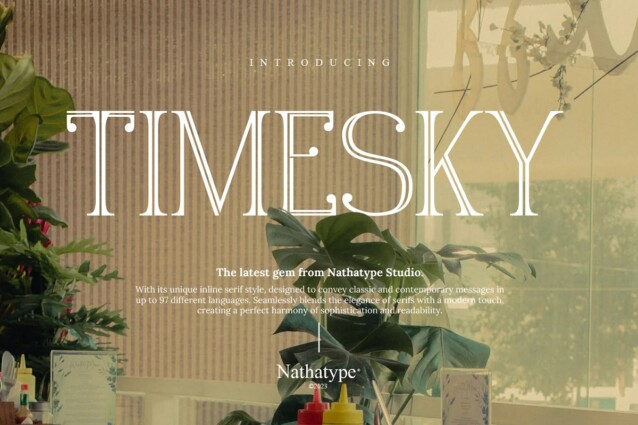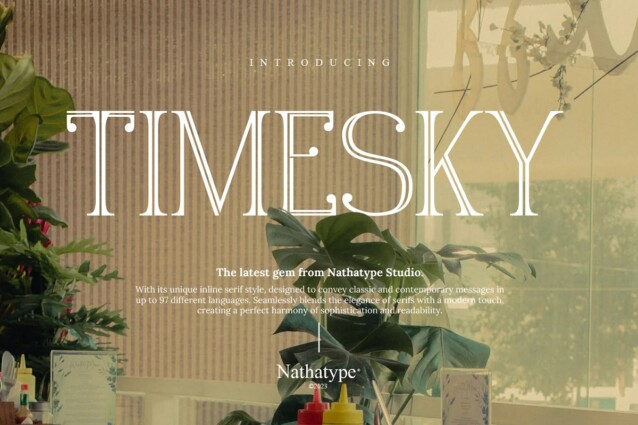 Timesky Font is a handmade modern victorian handlettering, which is combining modern and classic typography with some awesome alternates. This uppercase typeface is a masterclass in sophisticated design, meticulously crafted to create an aesthetic looks. Each character is a testament to precision and balance, carrying a dignified presence that demands attention.
The generous spacing between characters not only enhances legibility but also lends a feeling of openness and modernity to your design. What sets Timesky apart is its unique inline design. The letters are outlined with a subtle, delicate line that runs parallel to the edges, adding a touch of contemporary flair. This inline style brings a sense of depth and dimension to the font, creating an interesting visual contrast that captivates the eye.
Thanks very much to Din Studio. Timesky Font just personal use only, if you need for commercial use and full version please download in here.