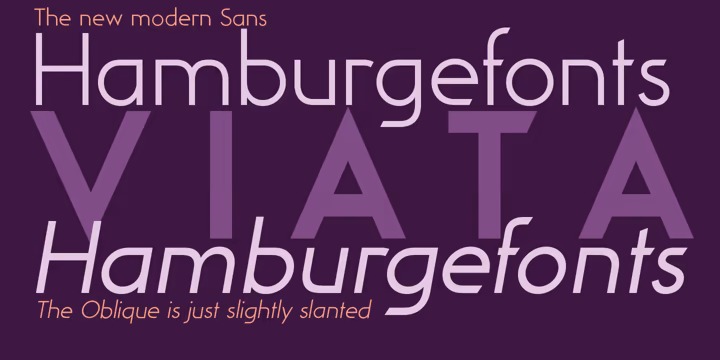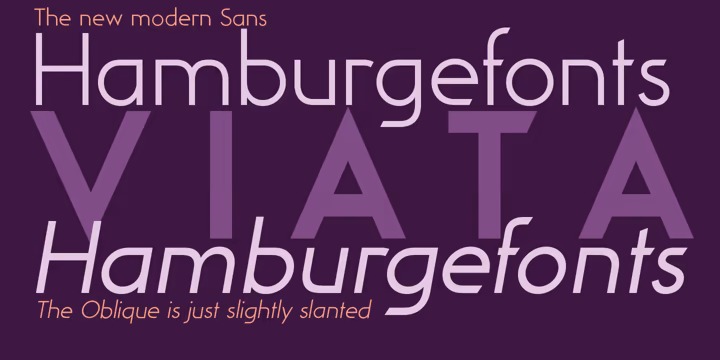 Viata Sans Serif Font
This is a timeless sans-serif typeface family of 10 fonts, made with simplicity in every aspect of design. "VIATA" has flat tops and round bottoms, which give the glyphs a very distinct form, slanted endings on some horizontal strokes give the font more dynamic. The font also has an additional set of medieval ciphers »VIATA« adds a new kick to the old forms. I am now offering these 10 fonts at a sensational family price.
Thanks to Wiescher Design who has generously sharing free demo of this exquisite typeface for us to try. So, if you like Viata Sans Serif, make sure to get yourself its full version. With this, you will get access for commercial license and more awesome features.
View all Glyphs
Fontspring-DEMO-viata-bold.otf
The quick brown fox jumps over the lazy dog
View all Glyphs
Fontspring-DEMO-viata-boldoblique.otf
The quick brown fox jumps over the lazy dog
View all Glyphs
Fontspring-DEMO-viata-extrabold.otf
The quick brown fox jumps over the lazy dog
View all Glyphs
Fontspring-DEMO-viata-extraboldoblique.otf
The quick brown fox jumps over the lazy dog
View all Glyphs
Fontspring-DEMO-viata-light.otf
The quick brown fox jumps over the lazy dog
View all Glyphs
Fontspring-DEMO-viata-lightoblique.otf
The quick brown fox jumps over the lazy dog
View all Glyphs
Fontspring-DEMO-viata-regular.otf
The quick brown fox jumps over the lazy dog
View all Glyphs
Fontspring-DEMO-viata-regularoblique.otf
The quick brown fox jumps over the lazy dog
View all Glyphs
Fontspring-DEMO-viata-thin.otf
The quick brown fox jumps over the lazy dog
View all Glyphs
Fontspring-DEMO-viata-thinoblique.otf
The quick brown fox jumps over the lazy dog