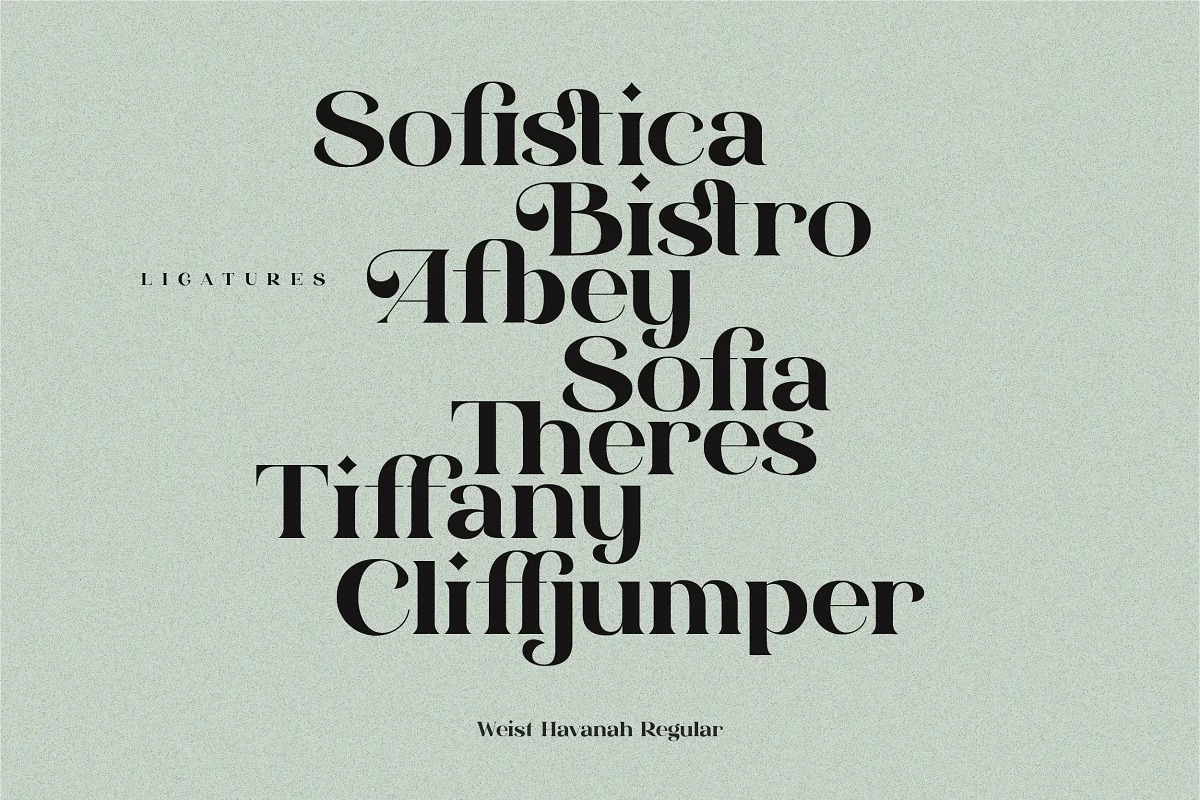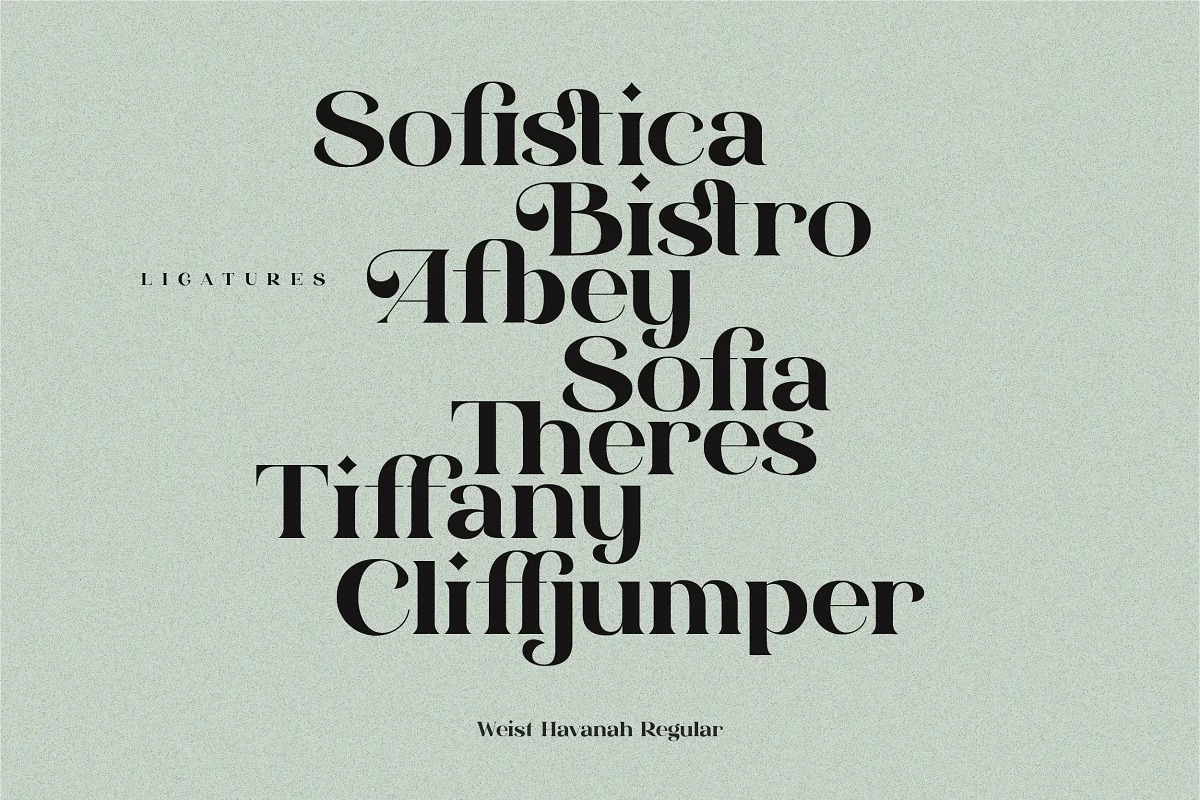 Weist Havanah Serif Font
This font is a serif look with simple, clean and visual elegance with smooth curves and beautiful ligatures, A very versatile font that works in both large and small sizes. You will be pleased to use many options of alternates and ligatures, perfectly suitable for creating nice, fashionable, lifestyle design such as logos, mash head, title, and wedding paper.
Thanks to Harmonais Visual who has generously sharing free demo of this exquisite typeface for us to try. So, if you like Weist Havanah Serif, make sure to get yourself its full version. With this, you will get access for commercial license and more awesome features.