Andada Slab Serif Font
This is a delicate and elegant slab serif font, hybrid style and medium contrast type for text, initially designed to be used in a specific bilingual context, Spanish and Guaraní (pre-hispanic) languages. This font has received an award at the Ibero-America Design Biennial. The Biennial has been shown in Spain, Argentina, Chile, El Salvador, Uruguay, Bolivia, Colombia and Venezuela.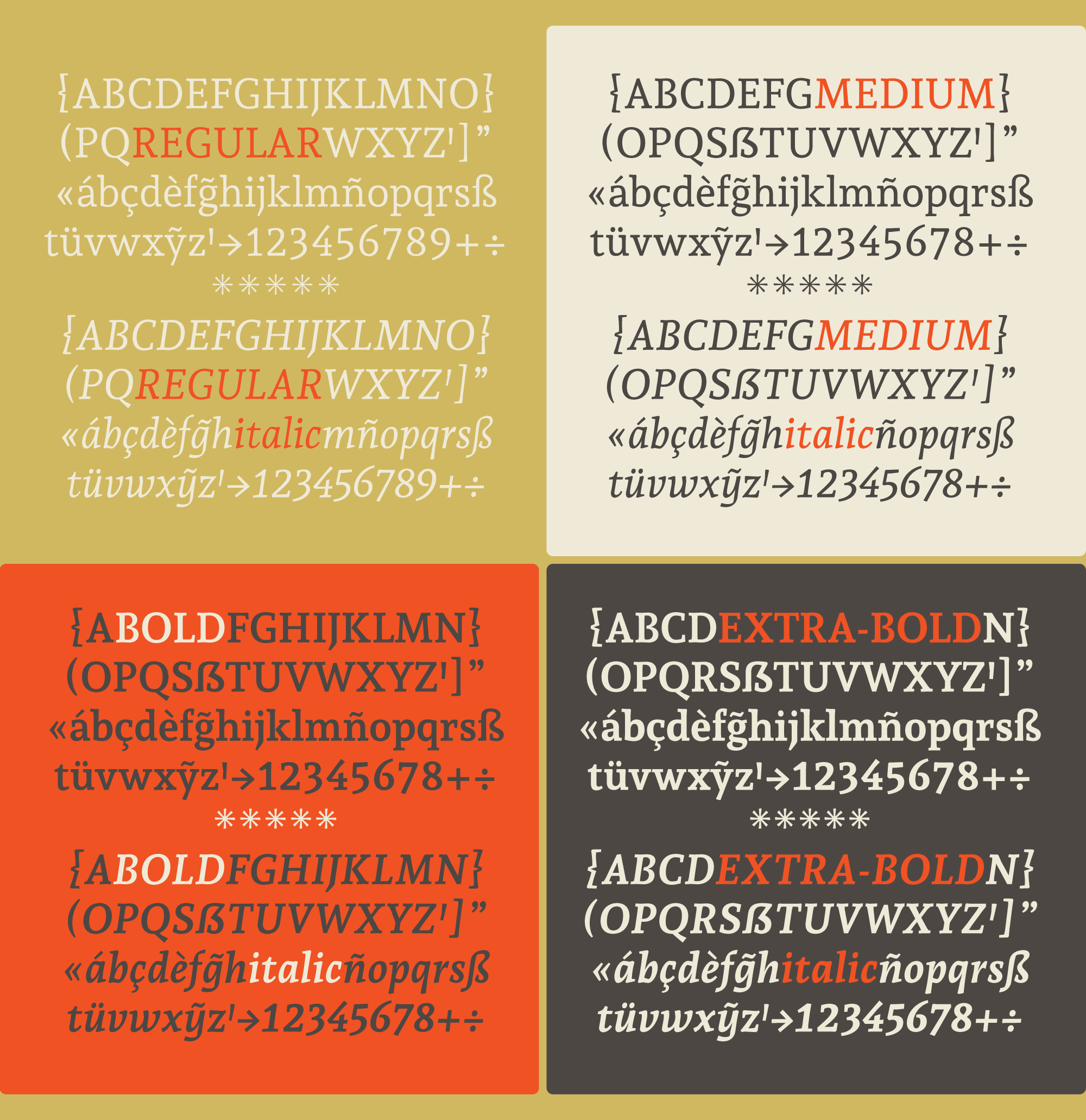 Thanks Huerta Tipográfica for creating such a great font! Andada Slab Serif Font is free for personal & commercial use. Please download and enjoy, or can search more similar fonts on befonts.
View all Glyphs
AndadaPro-Bold.otf
The quick brown fox jumps over the lazy dog
View all Glyphs
AndadaPro-BoldItalic.otf
The quick brown fox jumps over the lazy dog
View all Glyphs
AndadaPro-ExtraBold.otf
The quick brown fox jumps over the lazy dog
View all Glyphs
AndadaPro-ExtraBoldItalic.otf
The quick brown fox jumps over the lazy dog
View all Glyphs
AndadaPro-Italic.otf
The quick brown fox jumps over the lazy dog
View all Glyphs
AndadaPro-Medium.otf
The quick brown fox jumps over the lazy dog
View all Glyphs
AndadaPro-MediumItalic.otf
The quick brown fox jumps over the lazy dog
View all Glyphs
AndadaPro-Regular.otf
The quick brown fox jumps over the lazy dog
View all Glyphs
AndadaPro-SemiBold.otf
The quick brown fox jumps over the lazy dog
View all Glyphs
AndadaPro-SemiBoldItalic.otf
The quick brown fox jumps over the lazy dog