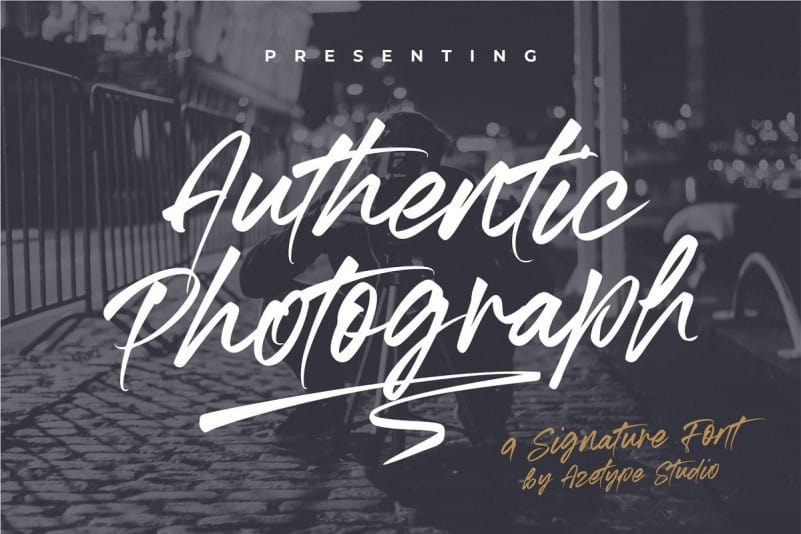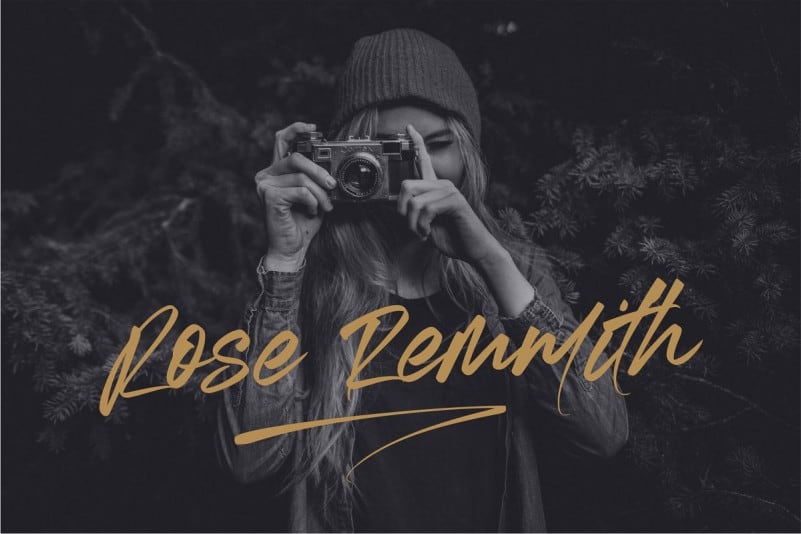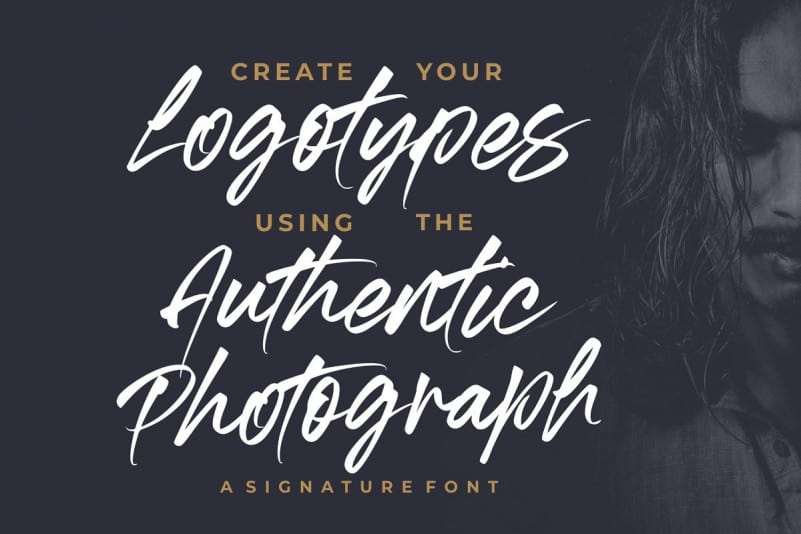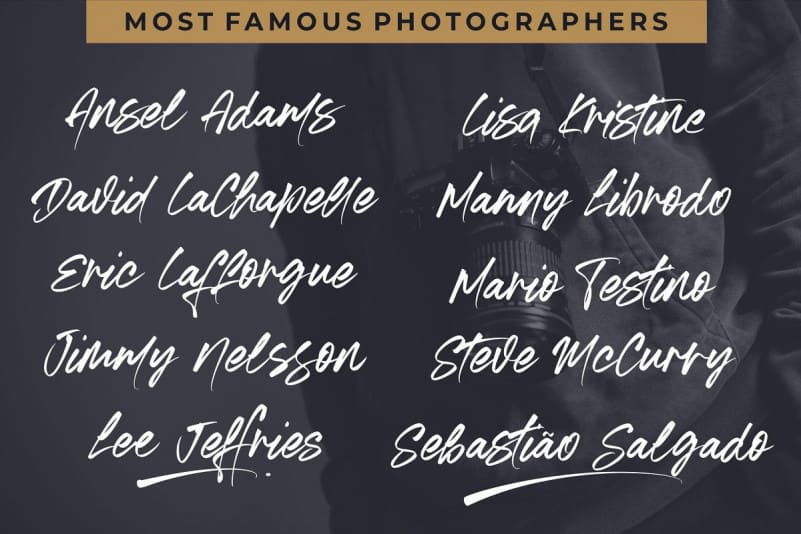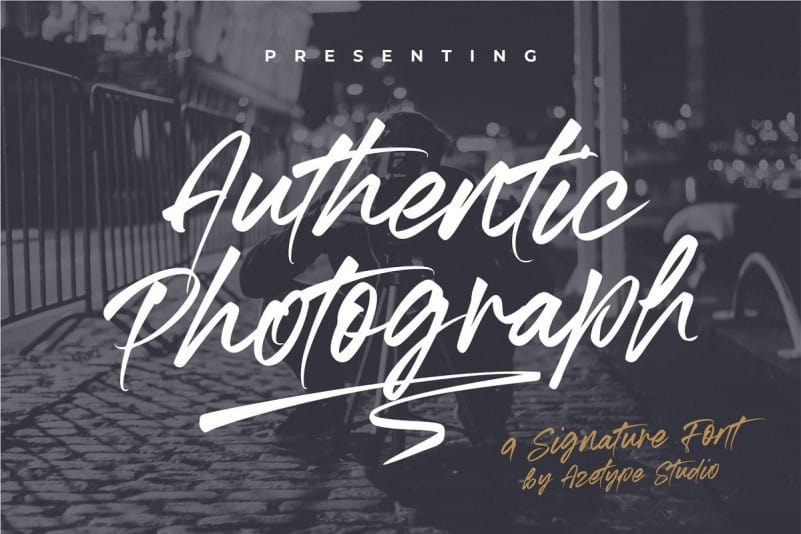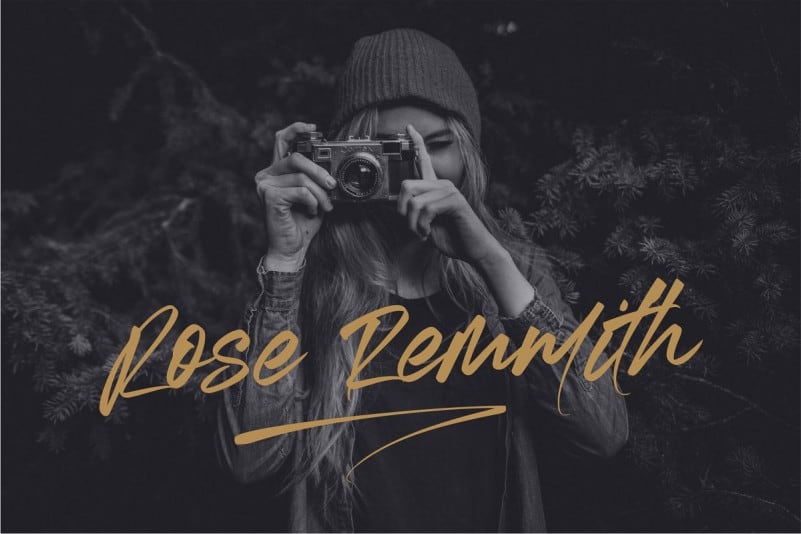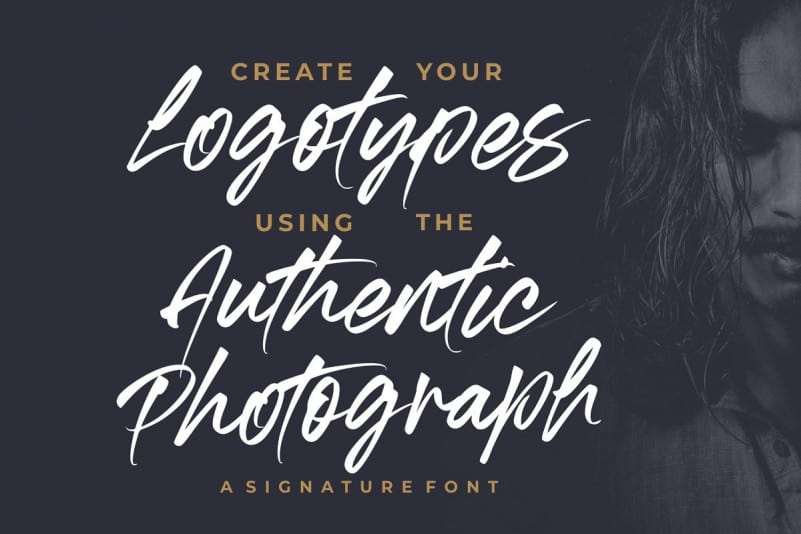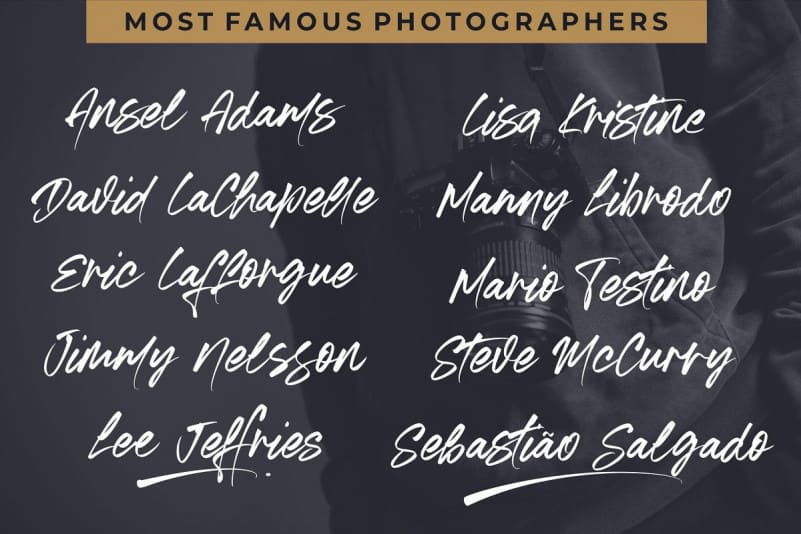 Introducing our new product, "Authentic Photograph Signature Font" – a stylish signature font with modern and natural handwriting impression. This is a font that really characterizes from the handwritten style. This font is crafted carefully in every its single scratch, created to look as close to a natural handwritten script so that it can create the perfect combination on each glyph. When we make this font, we really want to create a touch that is so free-flowing that it gives a natural impression on its use later. For example, if you want a letter 't' that has a flow sketch with letter 't', you can find it in 'tt' ligature glyph (just type in the text form below for trying).
Authentic Photograph Signature Font offers beautiful typographic harmony for your design projects diversity e.g. logos & branding, social media posts, advertisements, product designs, quotes, watermarks, photography, poster design, magazine, stationery, or simply as a stylish text overlay to any background image.
THIS FONT IS FREE FOR PERSONAL USE ONLY
For Commercial use you can easliy click checkout link below
You can get access all opentype features! Lets check our shop!