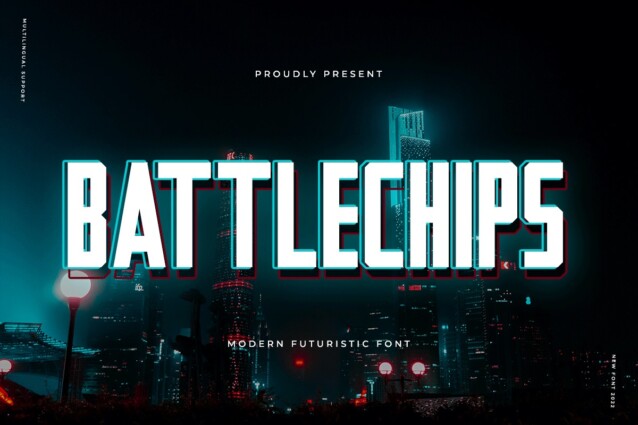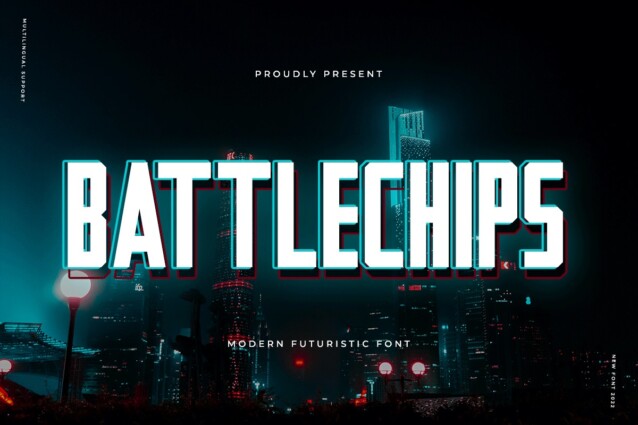 Battlechips Font is a collegiate style typeface with unique characteristics of both round and sharp features. This font is a variation of a decorative font that adheres to an urban feel at night. Not only in the form of ordinary letters but the typeface is also equipped with shadows and light that surround it and looks modern and mysterious.
Talked about readability, each BATTLECHIPS Futuristic Font glyph character has a clean, large appearance, making them distinguishable from one another and suitable for large-size printing. BATTLECHIPS Futuristic Font was made to brighten up a night party. It can be used as posters and banners.
Large printed banners with large font sizes will also be the best choice when using this type of font to welcome party-themed banners and posters for the invitees. This font will catch everyone's eyes on the words when entering a room.
You can also use the BATTLECHIPS Futuristic Font in other products, like; t-shirts, book covers, and brand product tags. Companies that produce goods with modern themes can also use this font in their products. This font can also be used as decoration in places that people frequently visit, such as; shopping malls, restaurants, and bars.
Battlechips Font is provided to you by fontkong. Free for personal, non-profit use. For commercial use you need to buy a license here