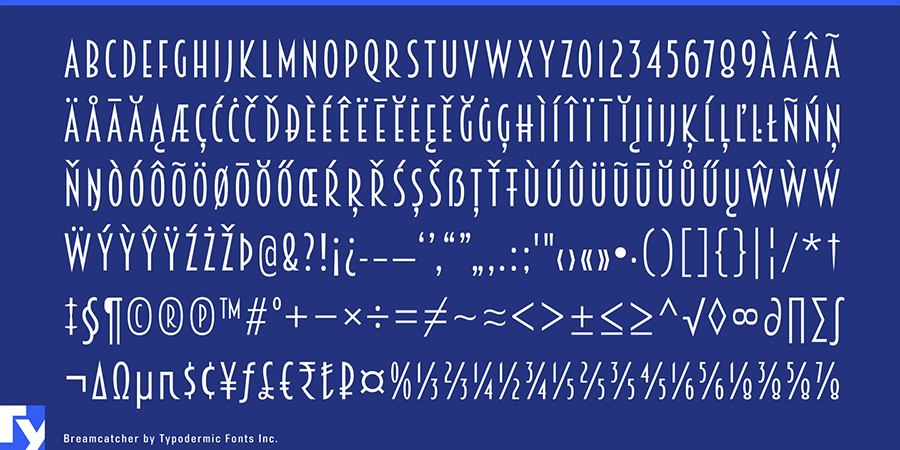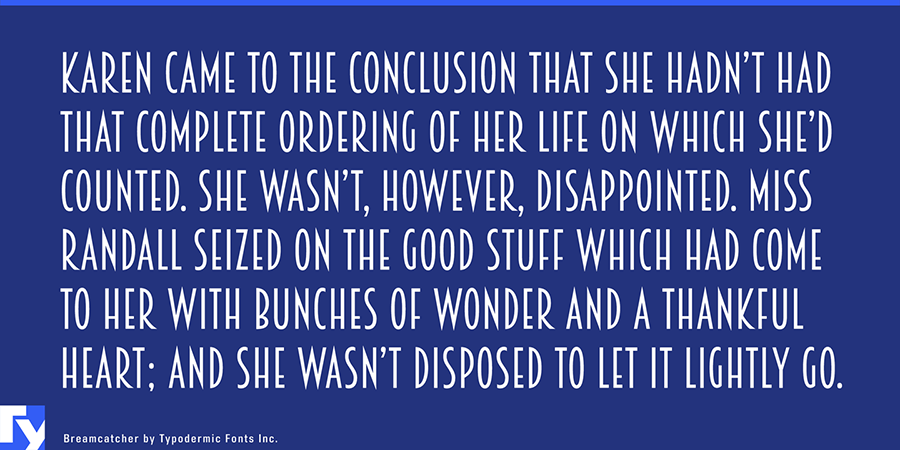 Breamcatcher is a narrow, Art Deco headline/titling font inspired by the piano sheet music for With Every Breath I Take which was featured in the Bing Crosby/Kitty Carlisle musical comedy film, Here is my Heart.
This free font includes a license that allows free commercial use: sometimes referred to as a desktop license. This allows you to install the font on a computer and use it to create posters, web graphics, game graphics, t-shirts, videos, signs, logos and more. Read the license agreement for details.
If you'd like to embed this font in an app, ebook, on the web or anything that's not covered by the desktop license agreement, visitTypodermicFonts. You'll find distributors who offer different types of licenses or you can contact the Author for help.
Big thanks to TypodermicFonts for providing us this free Breamcatcherfont. Check out more awesome fonts at their portfolio.