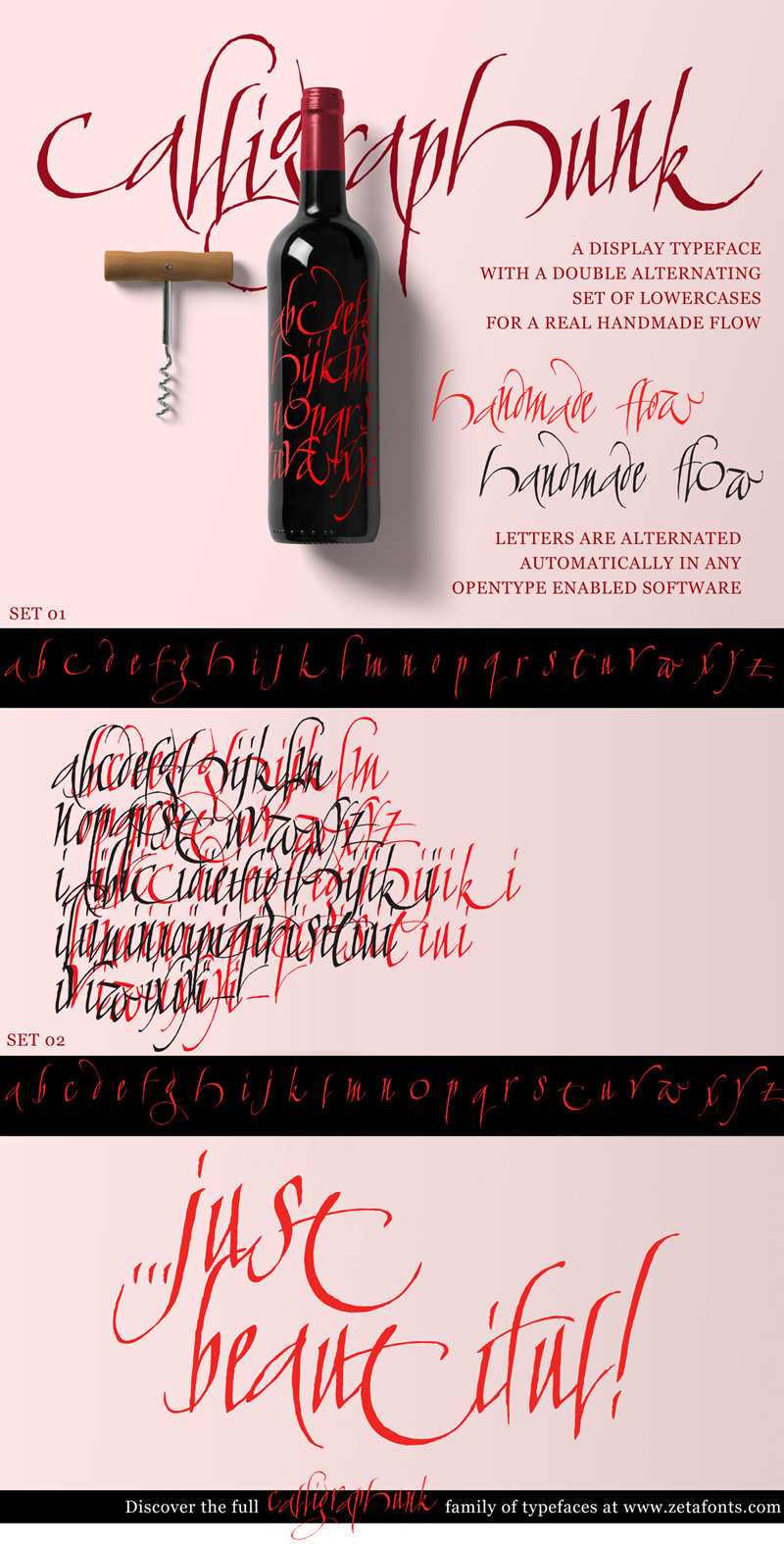 Calligraphunk By Zetafonts
Calligraphunks is an experimental typeface that mimicks polyrithmic calligraphy, by alternating two sets of lowercase letters to obtain a handwritten like typeface.
Calligraphunk powerful flow is perfect for logo design and display use; the family comprises a cleaner mono width font for longer text blocks.
Calligraphunk covers over 40 languages that use the Latin alphabet, with a full range of accents and diacritics.
Calligraphunk makes full use of Open Type substitutions to create its peculiar handmade look. Take care: open type features are developed using open type technology, fully compatible with Adobe software and major design softwares and OS, but not supported by every software. Check before buying!
This trial font is TOTALLY FREE for NONCOMMERCIAL USES.
For commercial uses and to download the full commercial typeface visit
http://www.zetafonts.com/calligraphunk
If you have a graphic design blog, you can get a FREE LICENSE by writing a blog post about this typeface.
Have a question?: [email protected]