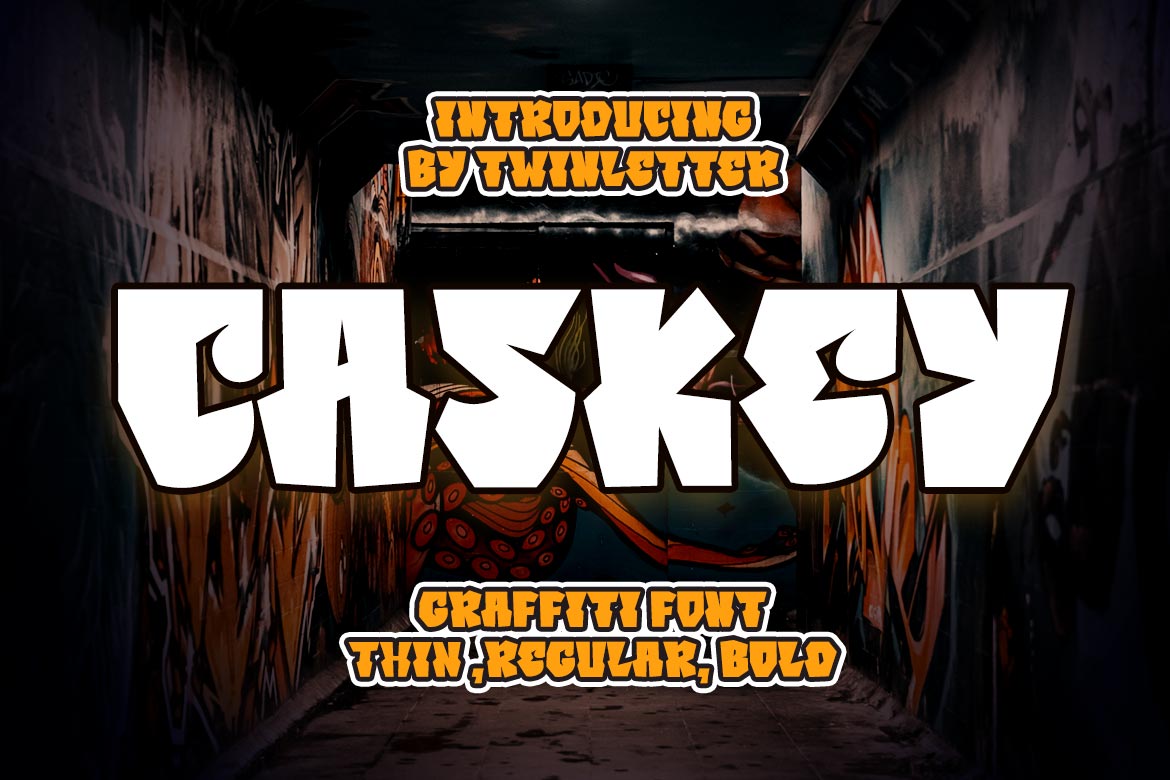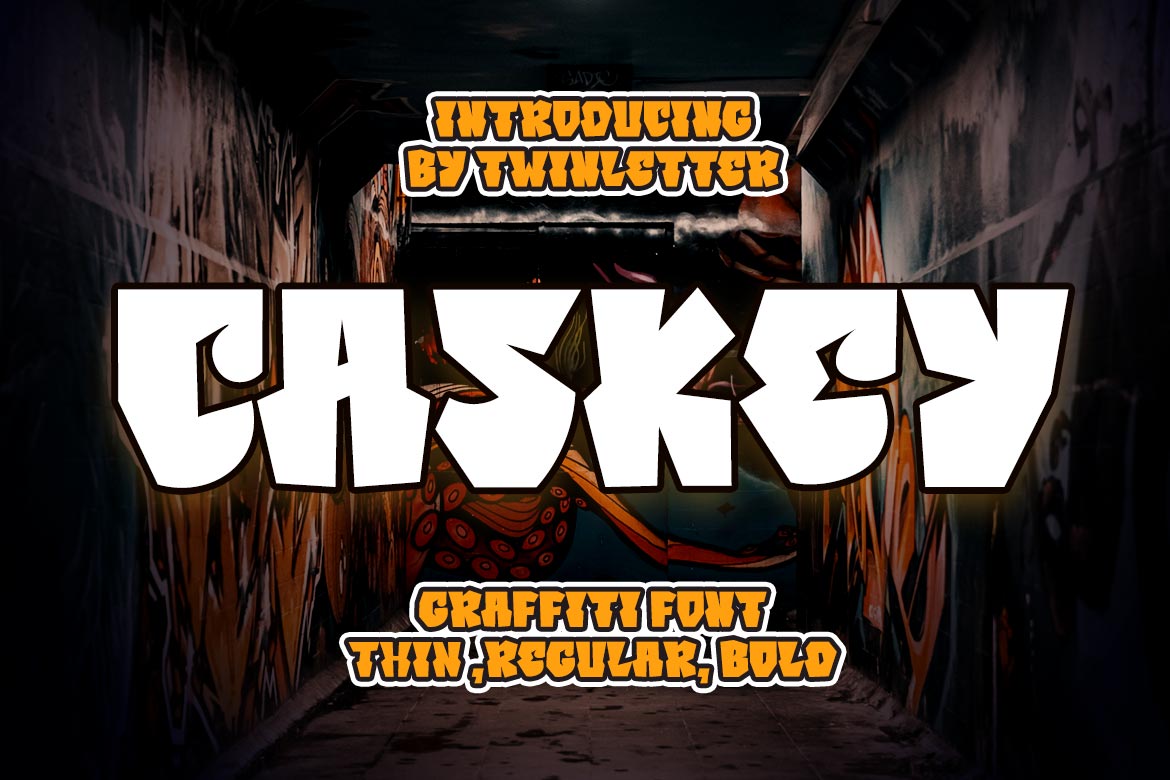 CASKEY Display Font
It's a unique font with a graffiti motif, outdoor activities, and an abstract display with gorgeous graphics. We put all of it into this typeface, which we dubbed Caskey. We also include alternates, ranging from thin to thick, to make it easier for you to use; you are free to choose whichever suits you best. Now is the time to use this typeface to bring your specific project to life.
This graffiti font is great for product logos, poster titles, headlines, packaging, film titles, logotypes, gorgeous writing, and trendy graffiti designs, among other things.
Of course, if you utilize this font in your numerous creative projects, they will be perfect and outstanding.Use this typeface right away for your one-of-a-kind and remarkable projects.
Terms Of Use
By downloading or using our font, you are read and accepted to the Our Term and Use Agreement :
This font is copyrighted and protected by the law. Usage of this font on any work without a proper license is deemed illegal. You might get fined at least USD 3000 for this act. Please do understand that we have our own system for tracking the usage of our works on the internet.
1. This font is Demo ONLY, FOR PERSONAL USE NO COMMERCIAL USE ALLOWED
2. Click this link to purchase on our website :
https://twinletter.com/product/caskey/
3. For Corporate or Commercial use you have to purchase Corporate and commercial licenses, please contact us at :
[email protected]
– Any donations are acceptable and very appreciated. PayPal account for donation:
https://paypal.me/abahrozi
Don't forget to follow our social media for updates:
Instagram: twinletter
Facebook: Twinletter
Twitter: @twinletter