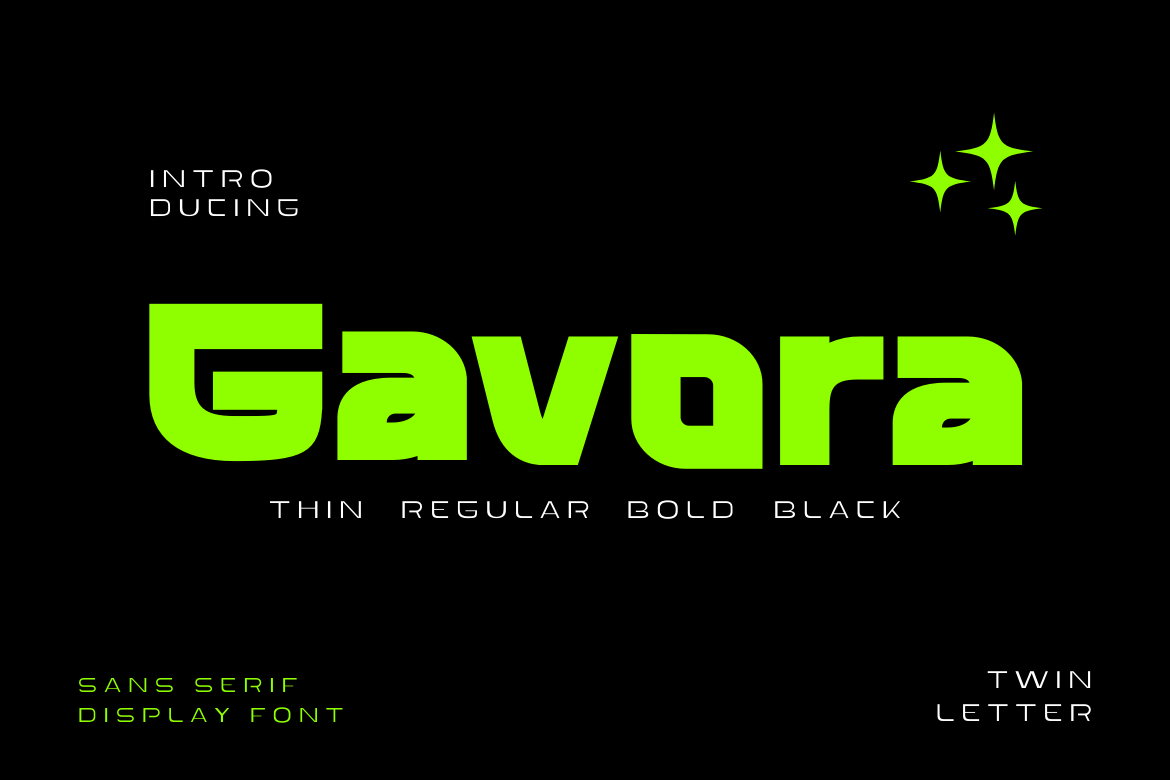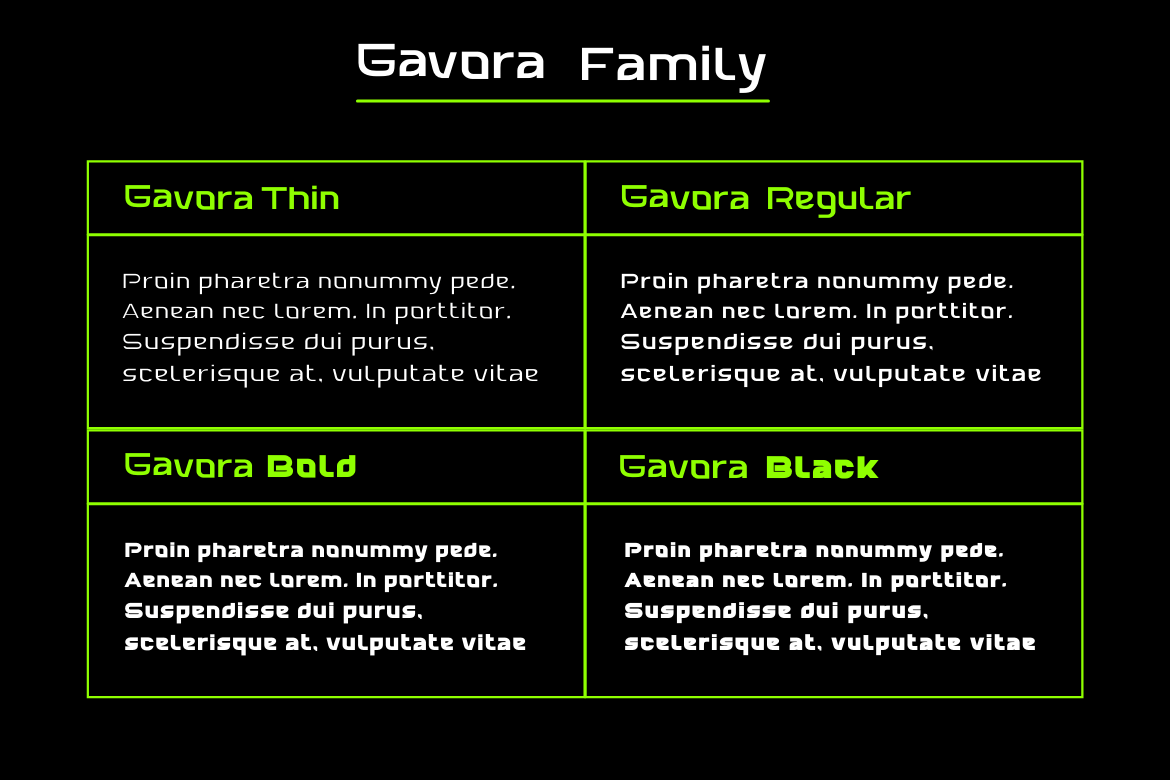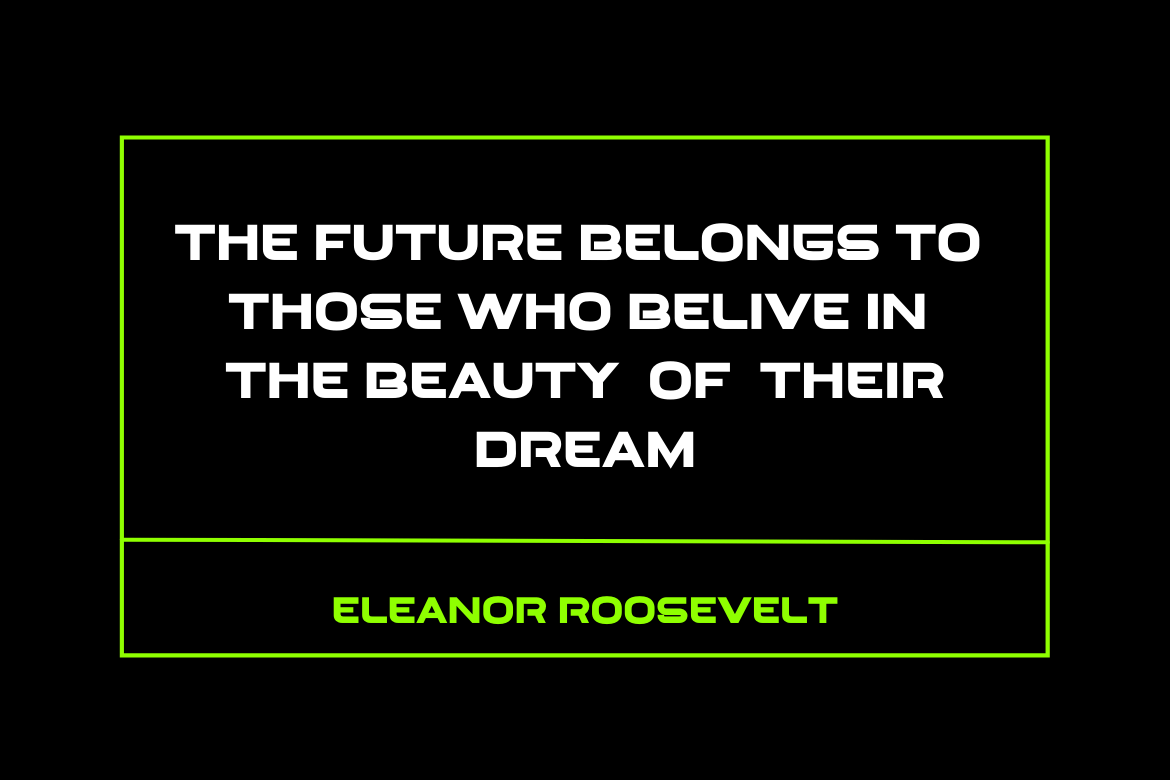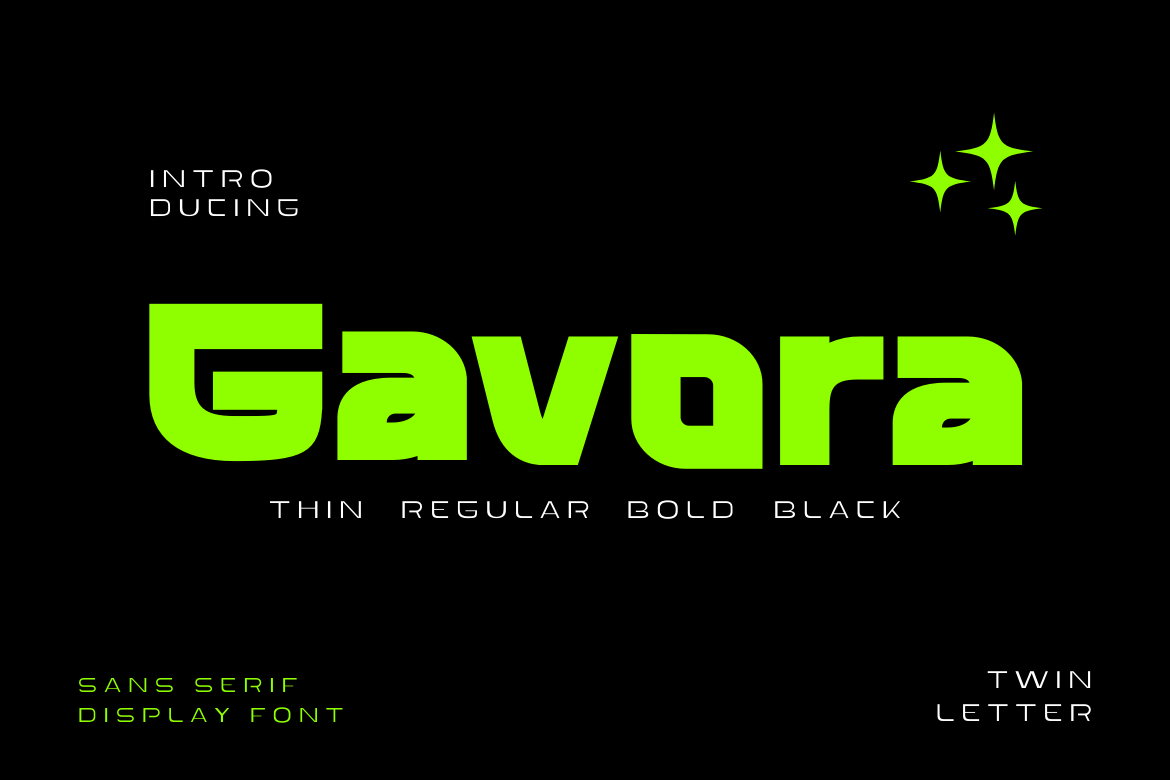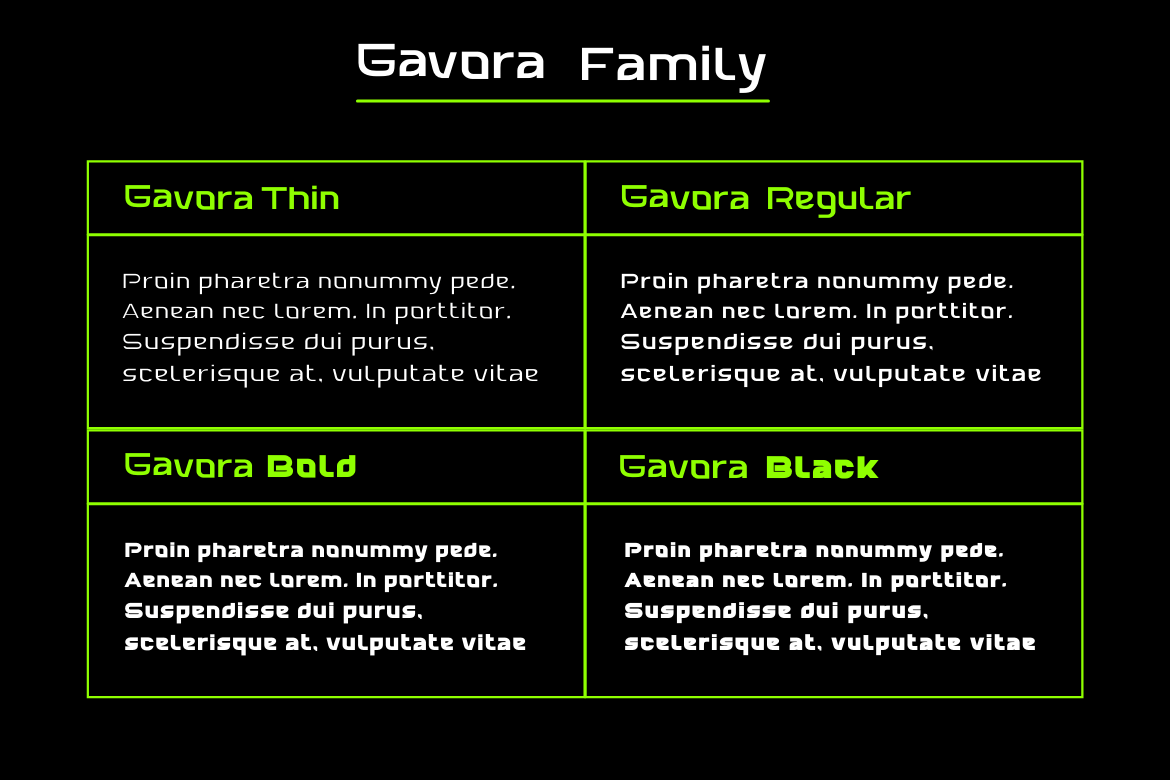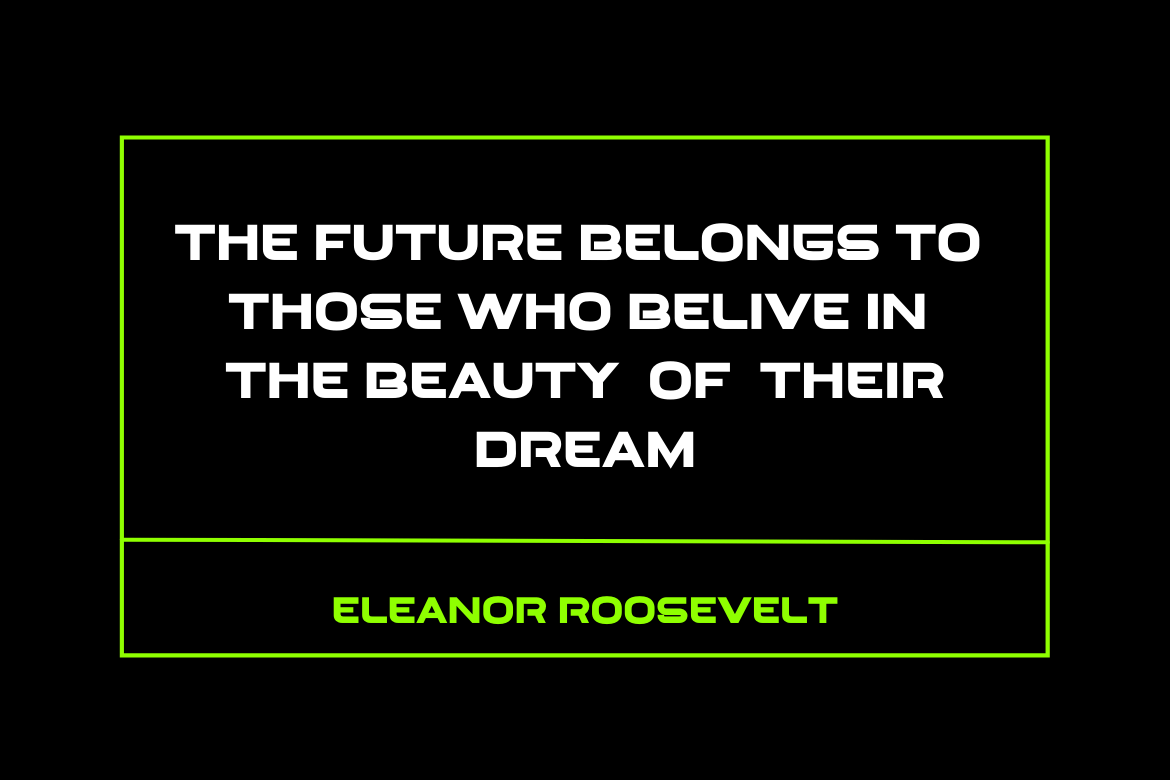 Gavora Sans Serif Font
Modern strokes are the result of the harmonization of width and height, especially in lowercase letters, to support the best possible readability. Gavora Sans' goal is to become a universal weapon not only because it works well in headlines, sorts, and long copy, but also because of its subtle neutrality. So that it creates a proportional text.
of course, your various design projects will be perfect and extraordinary if you use this font because this font is equipped with a font family, both for titles and subtitles and sentence text, start using our fonts for your extraordinary projects.
Terms Of Use
By downloading or using our font, you are read and accepted to the Our Term and Use Agreement :
This font is copyrighted and protected by the law. Usage of this font on any work without a proper license is deemed illegal. You might get fined at least USD 3000 for this act. Please do understand that we have our own system for tracking the usage of our works on the internet.
1. This font is Demo ONLY, FOR PERSONAL USE NO COMMERCIAL USE ALLOWED
2. Click this link to purchase on our website :
https://twinletter.com/product/gavora/
– Any donations are acceptable and very appreciated. PayPal account for donation:
https://paypal.me/abahrozi
Don't forget to follow our social media for updates:
Instagram: twinletter
Facebook: Twinletter
Twitter: @twinletter
View all Glyphs
GavoraPersonaluse-Black.otf
The quick brown fox jumps over the lazy dog
View all Glyphs
GavoraPersonaluse-Bold.otf
The quick brown fox jumps over the lazy dog
View all Glyphs
GavoraPersonaluse-Regular.otf
The quick brown fox jumps over the lazy dog
View all Glyphs
GavoraPersonaluse-Thin.otf
The quick brown fox jumps over the lazy dog