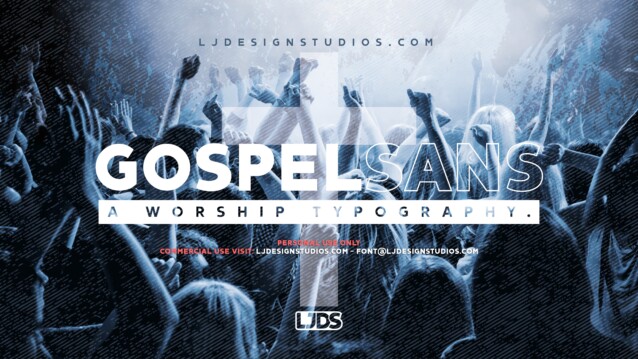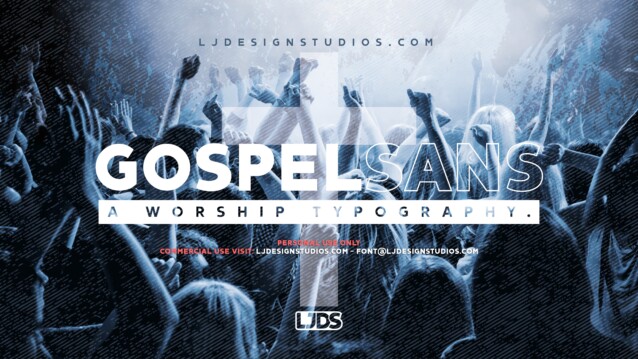 Gospel Sans Font is a modern, geometric font family crafted & designed by LJ-Design Studios. Gospel Sans is a typeface focused on the worship lifestyle, designed to assist in the use of massive audiovisuals, it was conceived and designed to support song choruses in live concert presentations that require it and for similar uses.
In addition, its modern design allows you to create modern and striking illustrative concepts, as well as its formal use in corporate, missionary purposes and much more.
This version is only a demo version with limited features that may only be used for personal purposes. If you're interested in using Gospel Sans for commercial projects, take a look at the full version.
View all Glyphs
GospelSansBoldDemo-1Gddg
The quick brown fox jumps over the lazy dog
View all Glyphs
GospelSansBoldItalicDemo-nRVVP
The quick brown fox jumps over the lazy dog
View all Glyphs
GospelSansDemo-Yzmmo
The quick brown fox jumps over the lazy dog
View all Glyphs
GospelSansItalicDemo-RprrW
The quick brown fox jumps over the lazy dog
View all Glyphs
GospelSansLightDemo-BWDDx
The quick brown fox jumps over the lazy dog
View all Glyphs
GospelSansLightItalicDemo-8M000
The quick brown fox jumps over the lazy dog