Gremlins Font is the font used in the Gremlins logo. This font is designed by The Flea Pit. You can use the font in your personal projects. Simply download it from the link below.
Gremlins is a comedy horror movie. The screenplay for this film is written by Chris Columbus, the well-known American filmmaker and it is directed by Joe Dante, the American director who often mixed fantastical storylines with comedy elements. The plot is about a young man having a strange creature as his pet.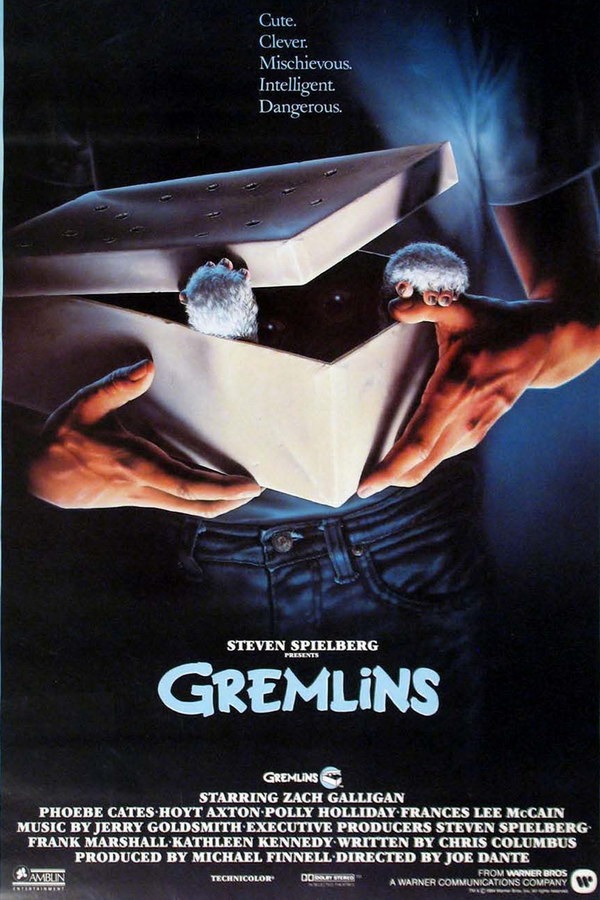 This creature named mogwai later spawns other creatures and they turn into destructive creatures. This young man breaking three rules unleashes a horde of monsters into a small town. Zach Galligan, Phoebe Cates, and Howie Mandel are among the stars of this film.
This film is produced by Michael Finnell is released on June 8, 1984, by Warner Bros. Gremlins was a commercial and critical success yet it was criticized for some violent sequences. The production budget for the film was $11 million and earned more than $148 domestically, it became one of the highest-grossing films of the year.
This film receiving critical praise holds an approval rating of 84% on the Rotten Tomatoes website with an average rating of 7.36/10. Gremlins were nominated for different awards and it won a few such as the best horror film, best director, and supporting actress awards. Gremlins 2: The New Batch is the sequel to this film which was released in 1990.