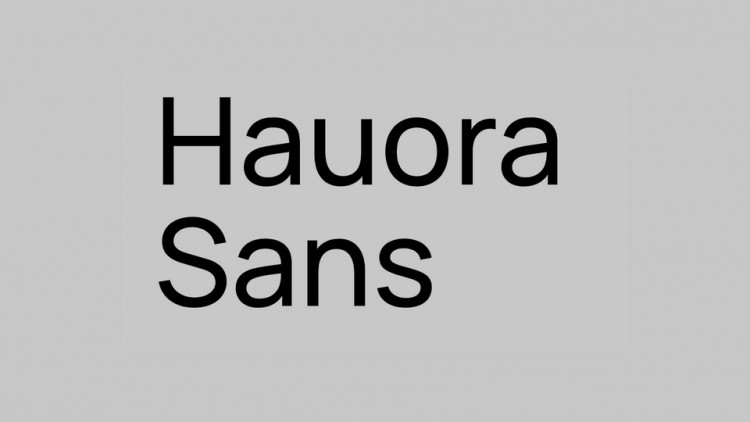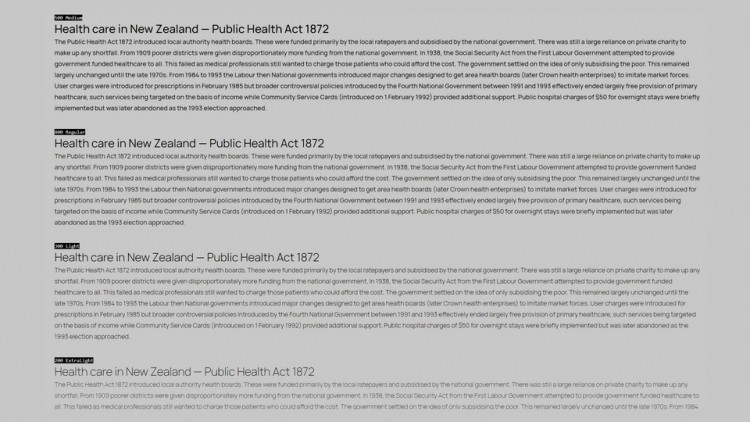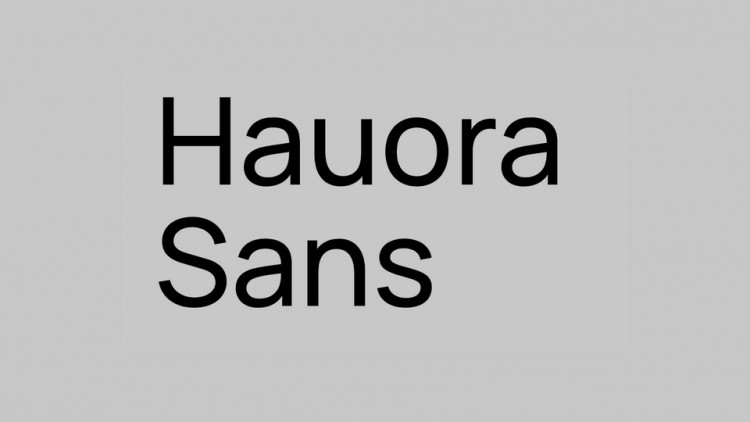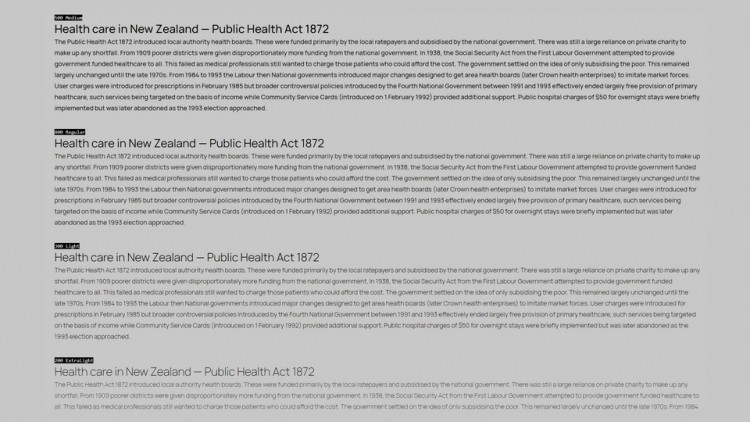 Hauora Sans Serif Font
This font is a low contrast neo-geometric sans defined by minimalism, geometry and purity of form with a balanced width, generous x-height, and short ascenders and descenders, giving it a simple and clean look. It comes as variable font + 7 legacy weights, packed with OpenType features and supports most of Latin and Cyrillic languages.
Thanks WCYS & Co. for creating such a great font! Hauora Sans Serif Font is free for personal & commercial use. Please download and enjoy, or can search more similar fonts on befonts.
View all Glyphs
Hauora-Bold.otf
The quick brown fox jumps over the lazy dog
View all Glyphs
Hauora-ExtraBold.otf
The quick brown fox jumps over the lazy dog
View all Glyphs
Hauora-ExtraLight.otf
The quick brown fox jumps over the lazy dog
View all Glyphs
Hauora-Light.otf
The quick brown fox jumps over the lazy dog
View all Glyphs
Hauora-Medium.otf
The quick brown fox jumps over the lazy dog
View all Glyphs
Hauora-Regular.otf
The quick brown fox jumps over the lazy dog
View all Glyphs
Hauora-SemiBold.otf
The quick brown fox jumps over the lazy dog