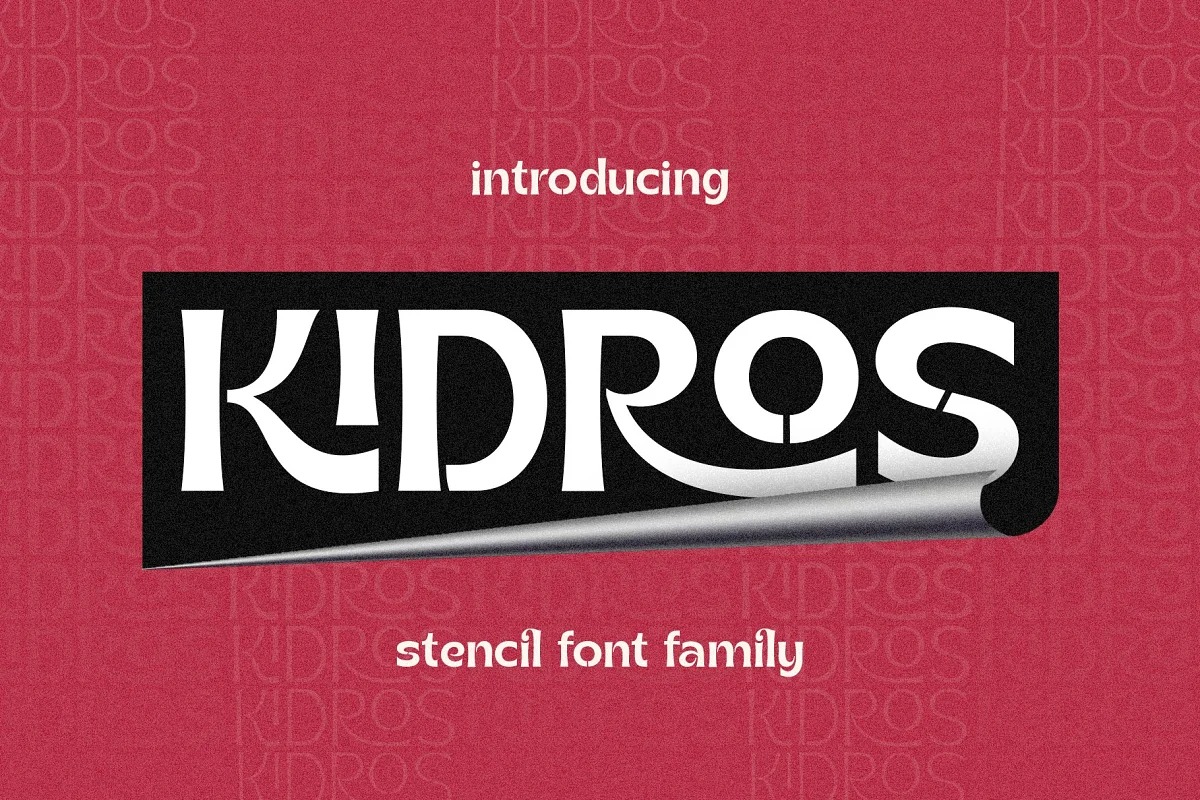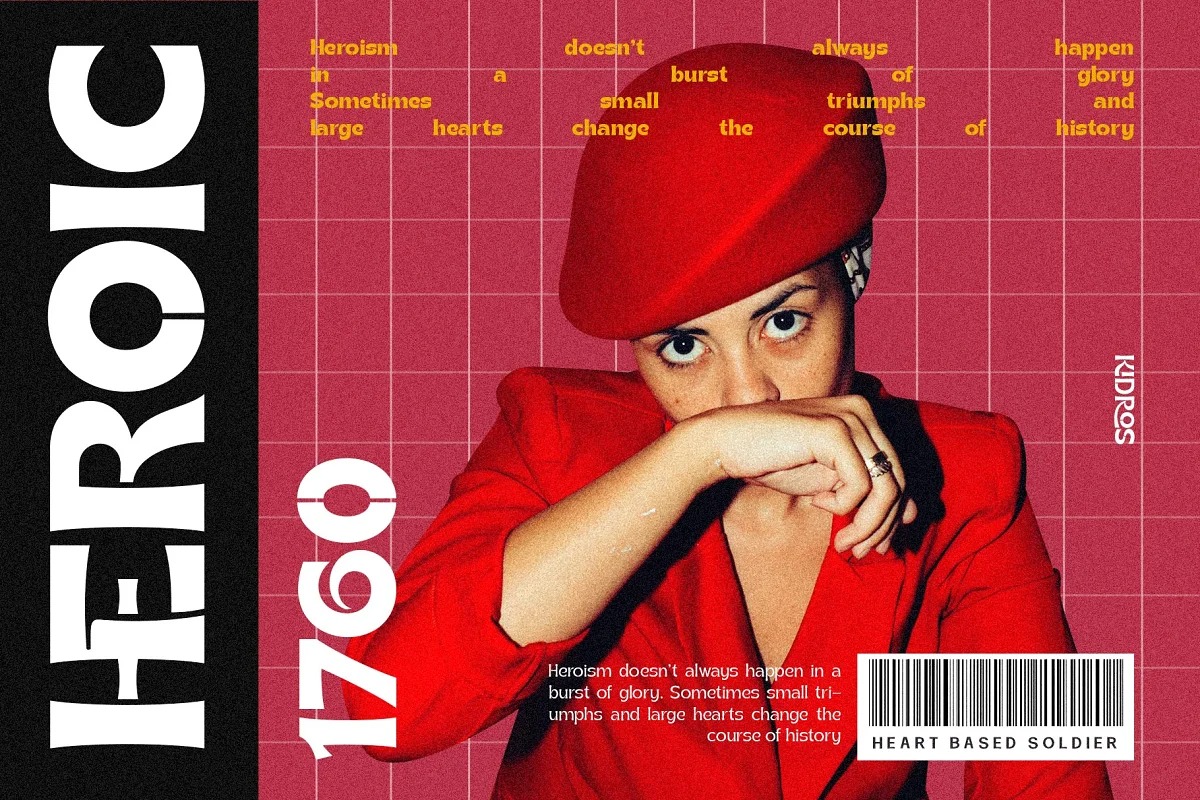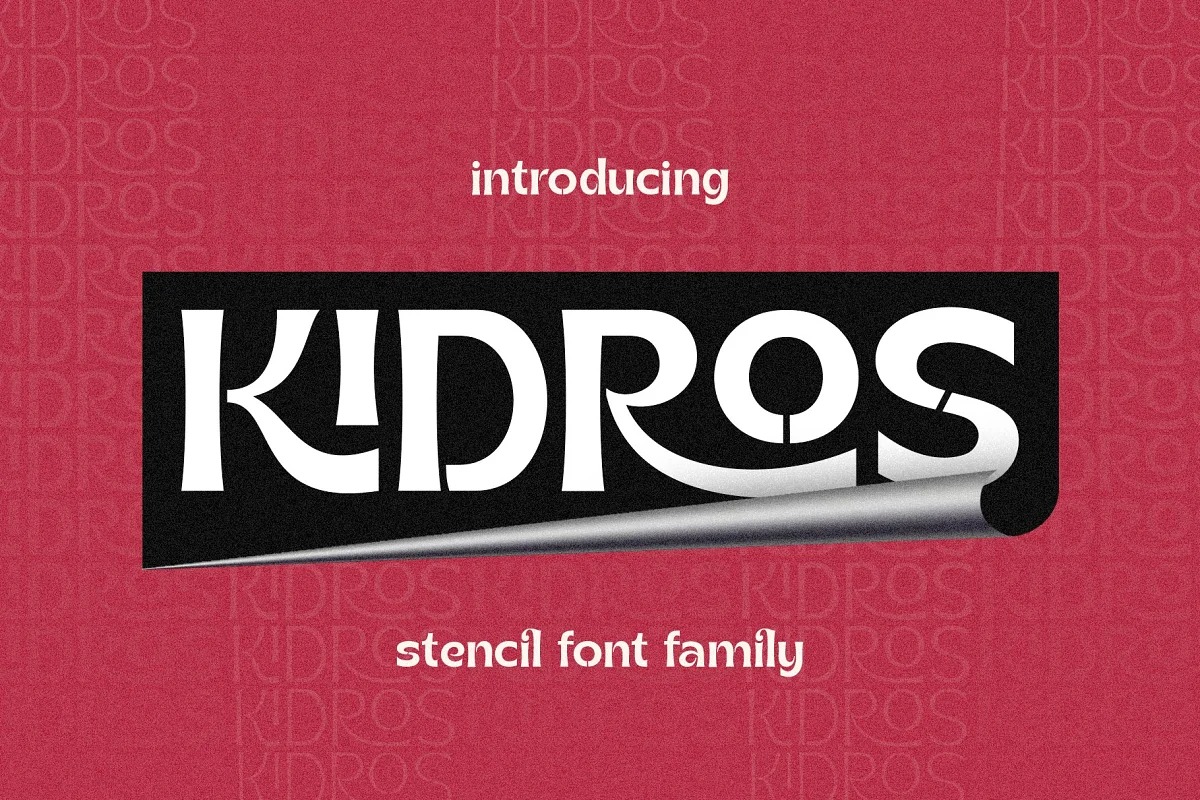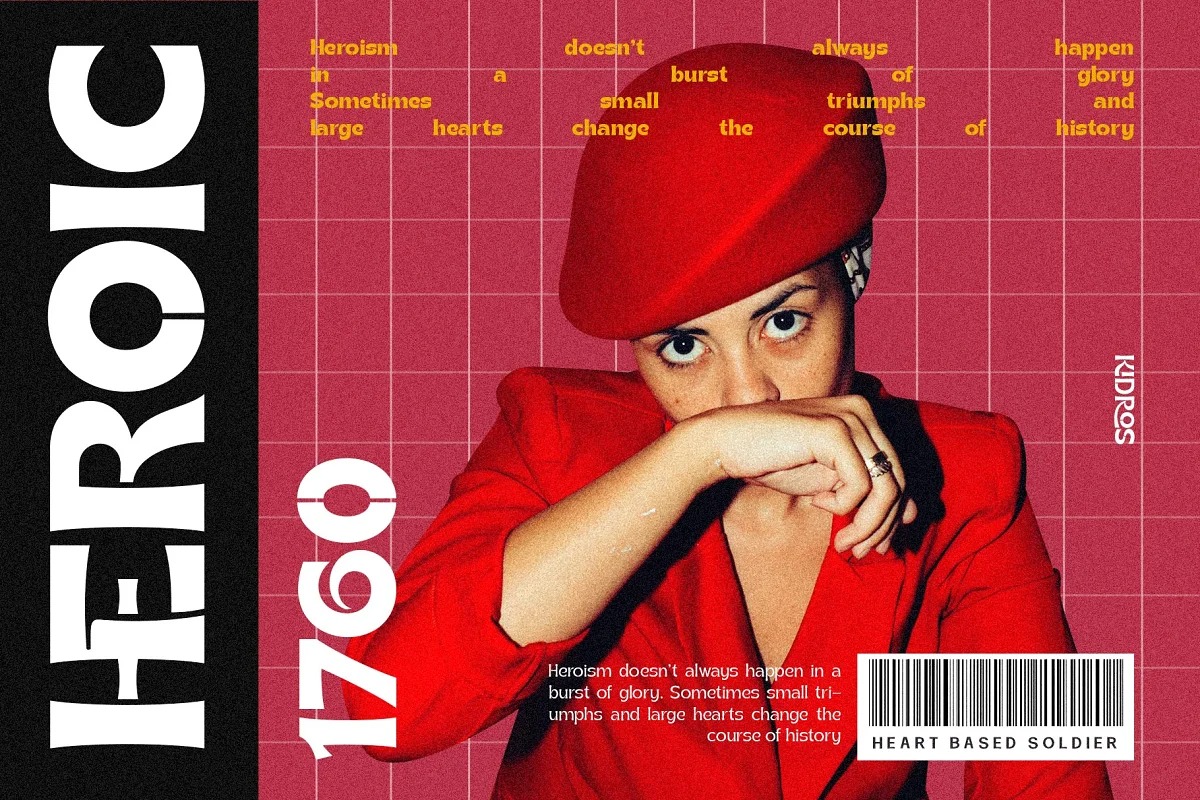 Kidros Display Font
It's elegant stencil typeface created by alit design with a wide choice of weights. Irregular dynamic shapes but impressively regular and unique make the font "KIDROS" different and steal attention.
Sans serif typefaces such as "KIDROS" are very easy to apply to any design, especially those with an retro, vintage and strong, besides that this font is very easy to use both in design and non-design programs because everything changes and glyphs are supported by Unicode (PUA).
The "KIDROS"contains 540 glyphs with many unique and interesting alternative options. Plus, there's a cool sans serif font family for header and description text from thin to heavy to thin. In the poster preview all the letters are in the KIDROS typeface.
This version is only a demo version with limited features that may only be used for personal purposes. If you're interested in using Kidros for commercial projects, take a look at the full version.