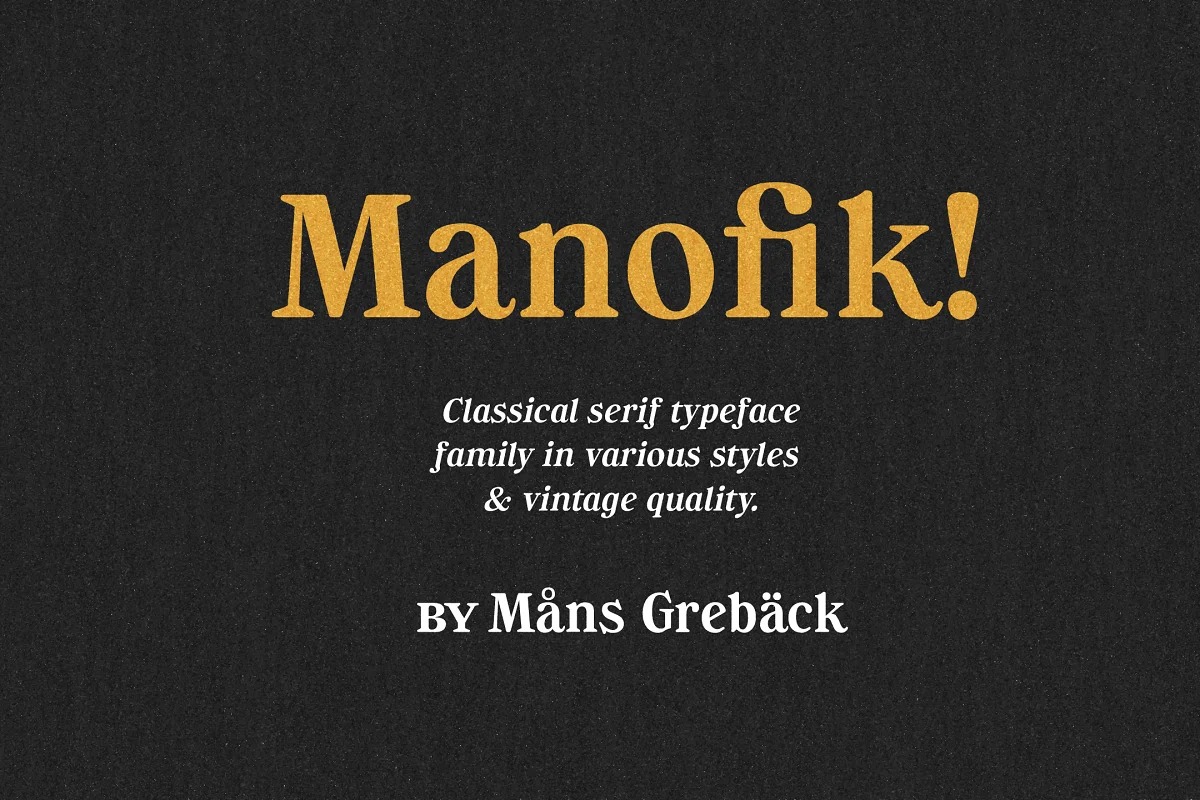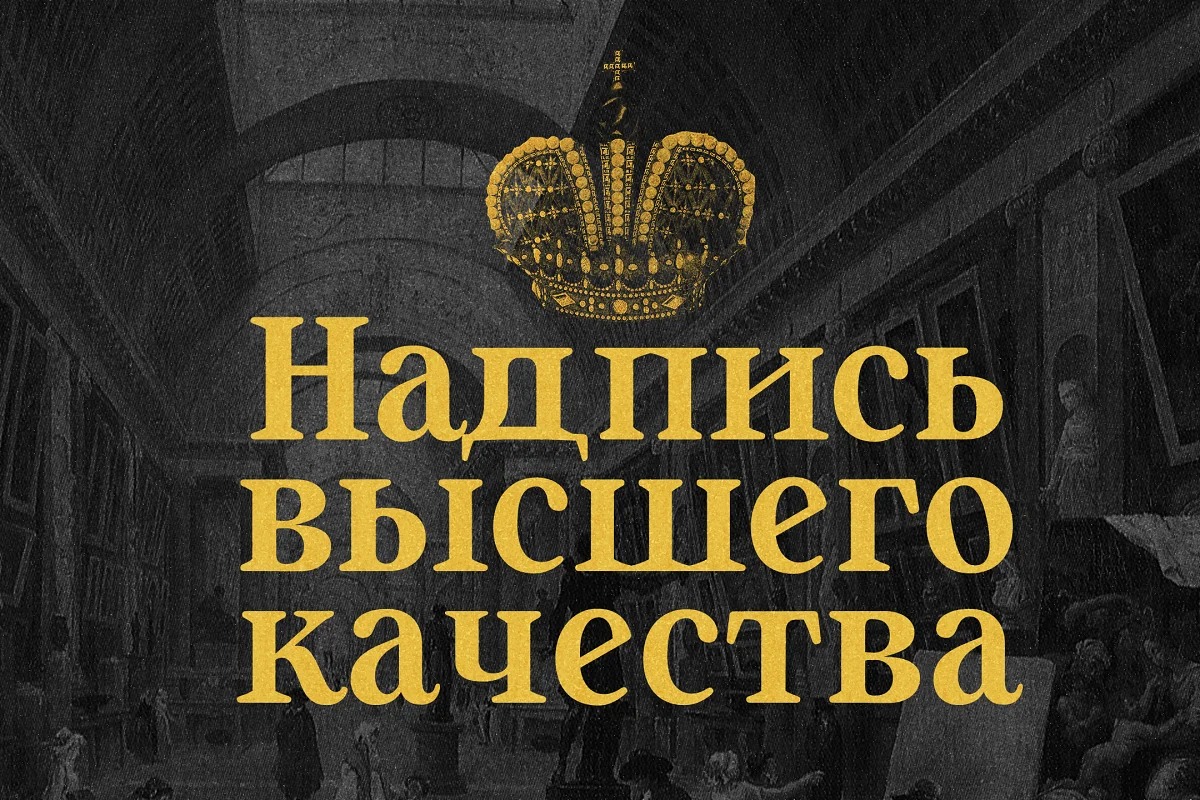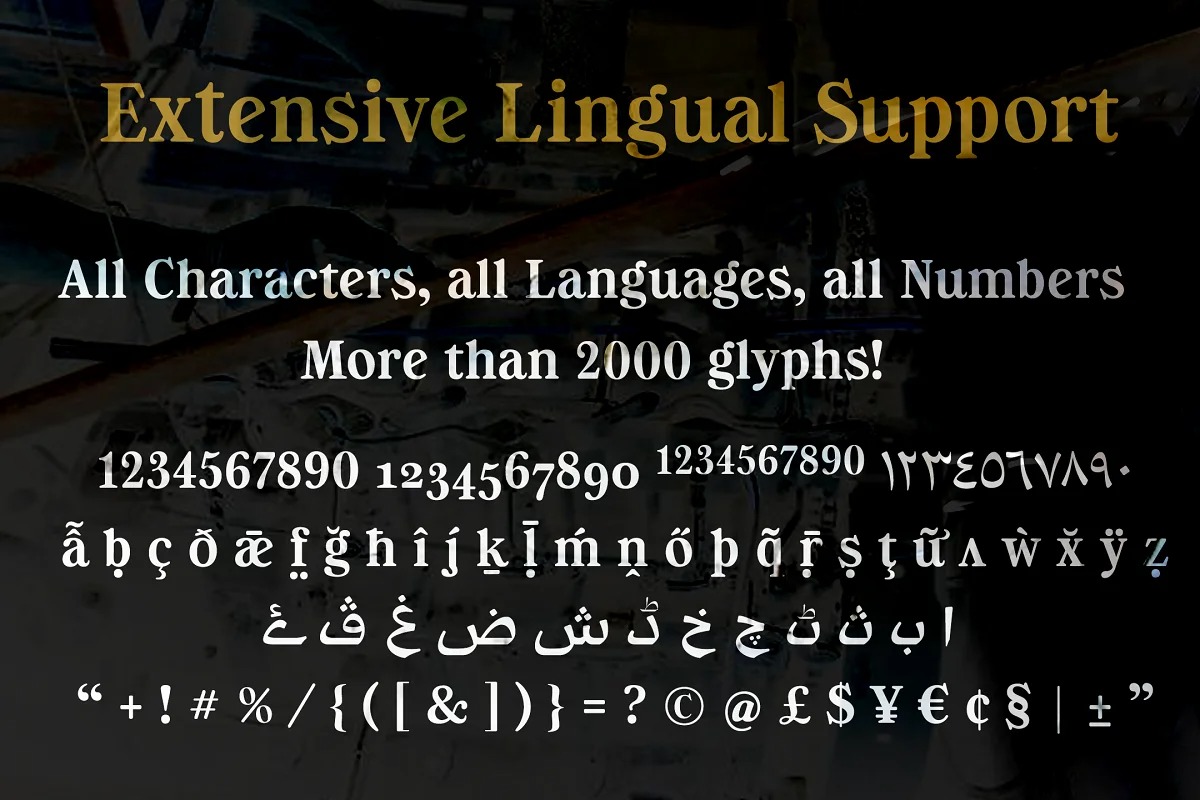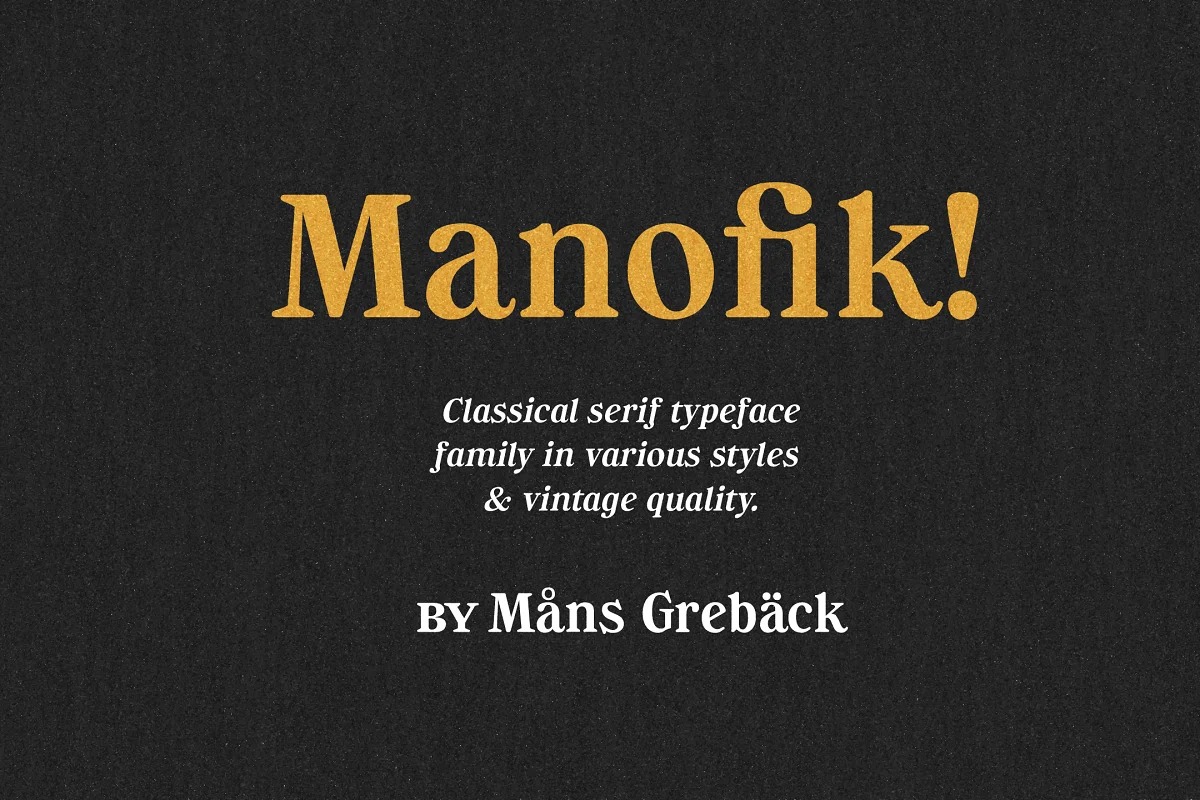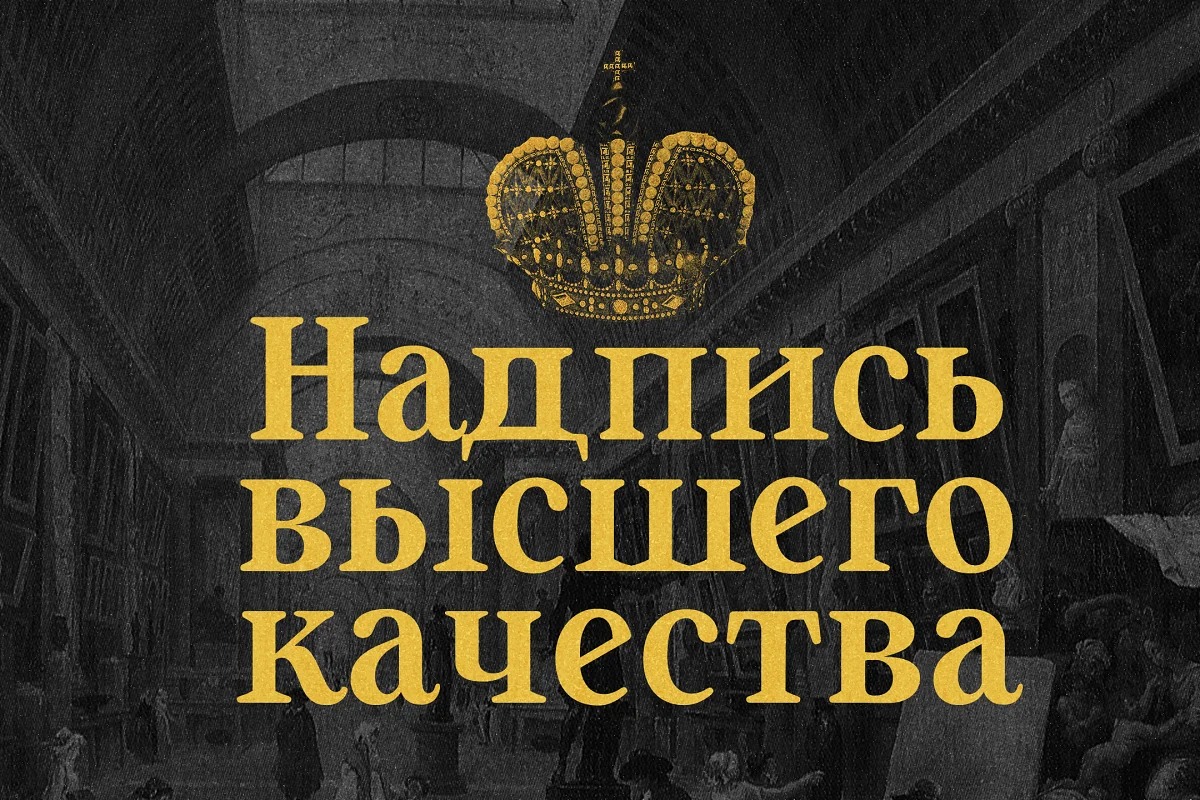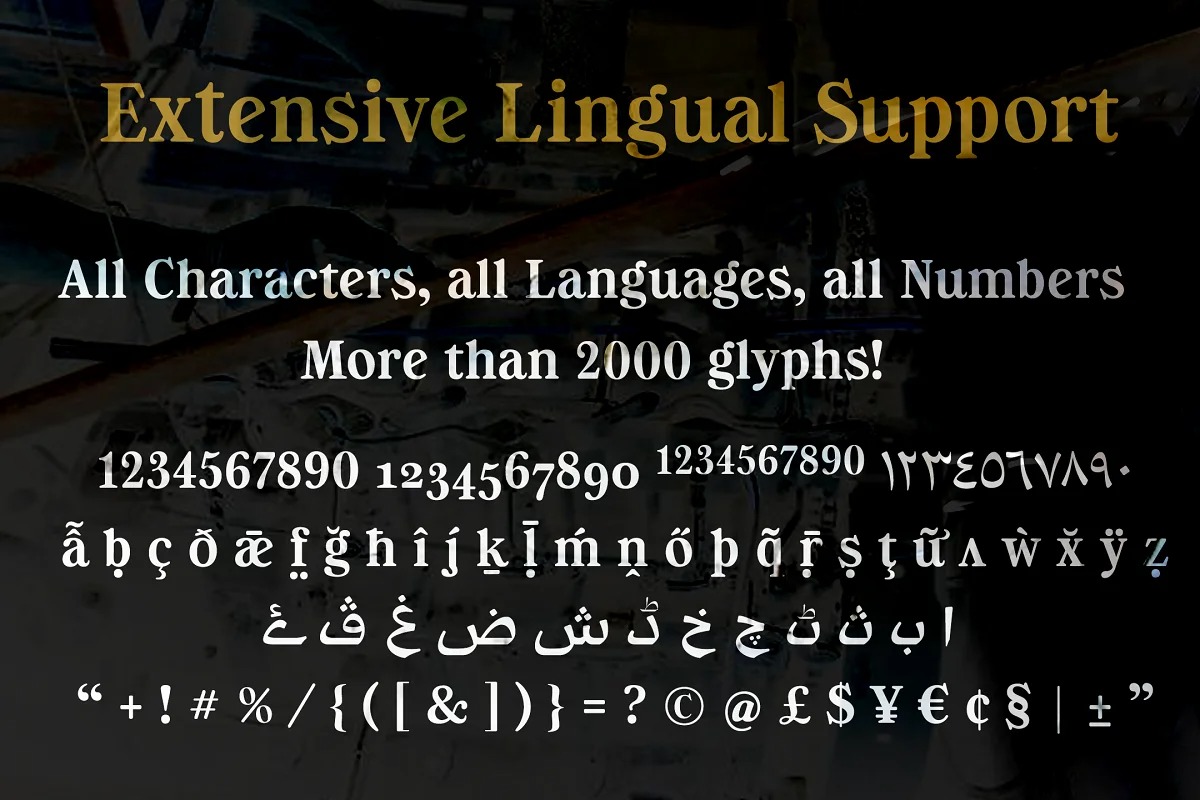 Manofik Serif Font
This is a thick vintage typeface which looks great at large sizes. A traditional legible font, the Manofik family sets the authenticity to any project. It could be used for a hamburger logo, a product headline, or a body text that requires that extra bit of personality.
This expressive type is provided in four styles: Manofik Regular, Manofik Bold, Manofik Italic and Manofik Bold Italic
The font is built with advanced OpenType functionality and has a guaranteed top-notch quality, containing stylistic and contextual alternates, ligatures and more features; all to give you full control and customizability. It has a very extensive lingual support, covering Arabic, Cyrillic, Capital Greek and all Latin-based languages, from North Europe to South Africa, from America to South-East Asia. It contains all characters and symbols you'll ever need, including all punctuation and numbers.
Manofik Serif Font is provided to you by Mans Greback. Free for personal, non-profit use. For commercial use you need to buy a license here 
View all Glyphs
ManofikPersonalUseOnlyRegular-2O5lK
The quick brown fox jumps over the lazy dog
View all Glyphs
ManofikPersonalUseOnlyItalic-vm75O
The quick brown fox jumps over the lazy dog
View all Glyphs
ManofikPersonalUseOnlyBold-lgRGe
The quick brown fox jumps over the lazy dog
View all Glyphs
ManofikPersonalUseOnlyBoldItalic-nR9GJ
The quick brown fox jumps over the lazy dog