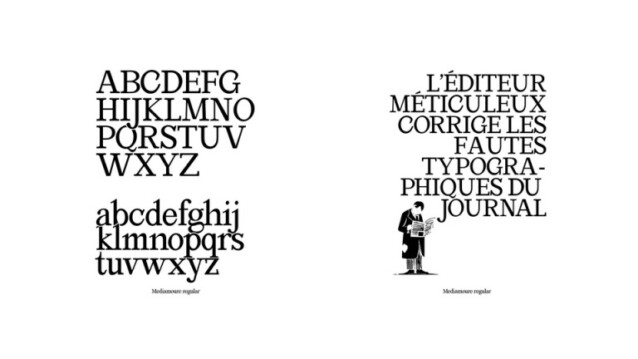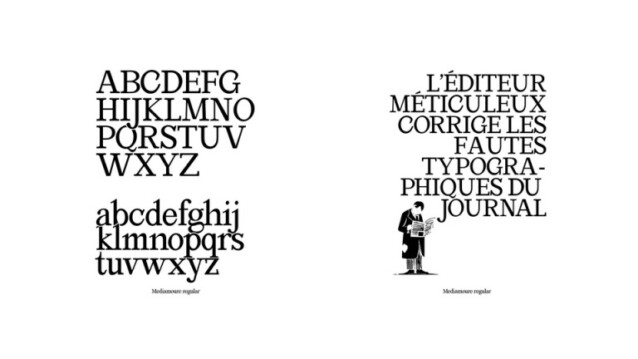 Mediamoure Font is a chic & elegant modern serif with beautiful contrast. Inspired by the titles of old newspapers and inaccuracies of typeface printing, this typeface brings a unique trait to your projects!
Mediamoure font features an understated and dignified design, reminiscent of the graceful lettering that adorned the mastheads of historic newspapers. Its meticulously crafted serifs and carefully balanced proportions exude a sense of sophistication and authority, making it an ideal choice for projects that require a touch of vintage charm.
Thanks Paul Vernet for creating such a great font! Mediamoure Font is free for personal & commercial use. Please download and enjoy, or can search more similar fonts on befonts.
View all Glyphs
Mediamoure-Regular
The quick brown fox jumps over the lazy dog
View all Glyphs
Mediamoure-RegularItalic
The quick brown fox jumps over the lazy dog
View all Glyphs
Mediamoure-Regular
The quick brown fox jumps over the lazy dog
View all Glyphs
Mediamoure-RegularItalic
The quick brown fox jumps over the lazy dog