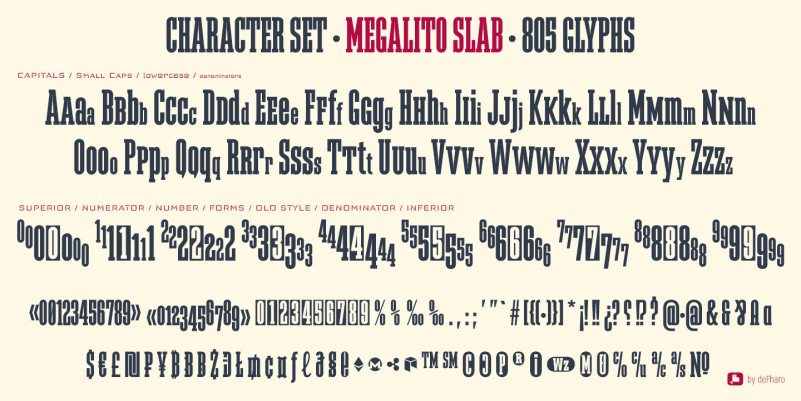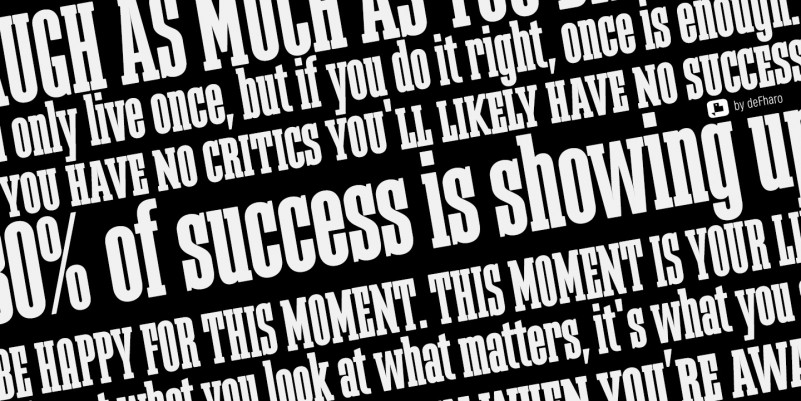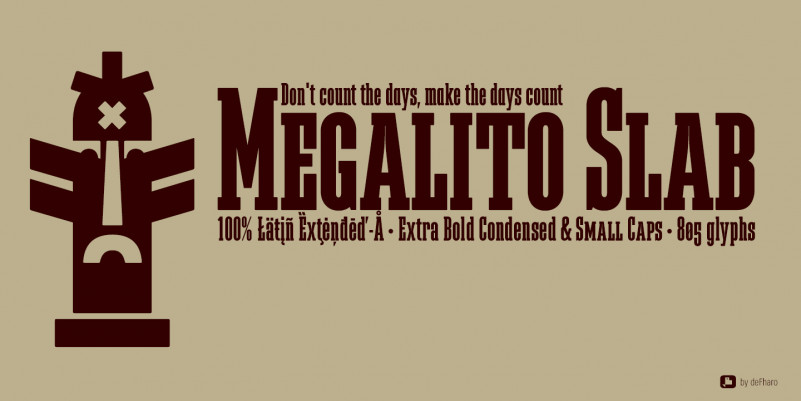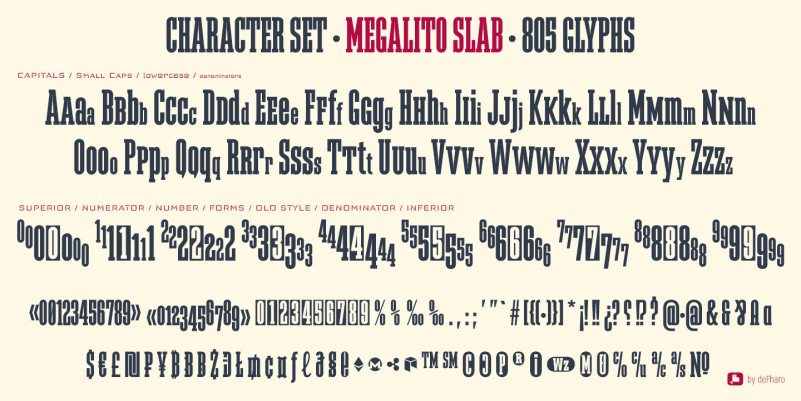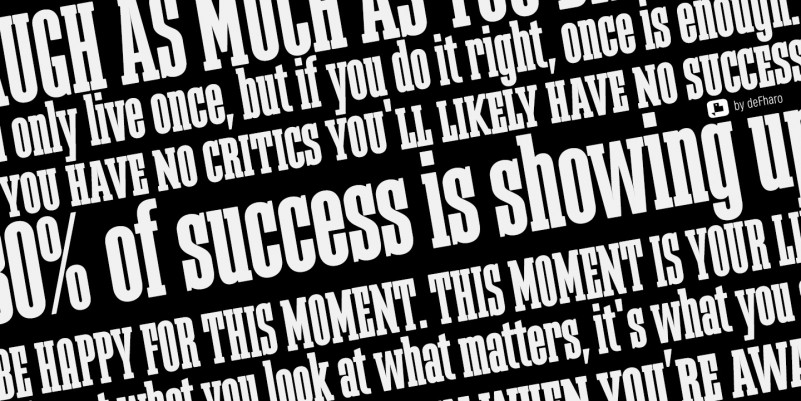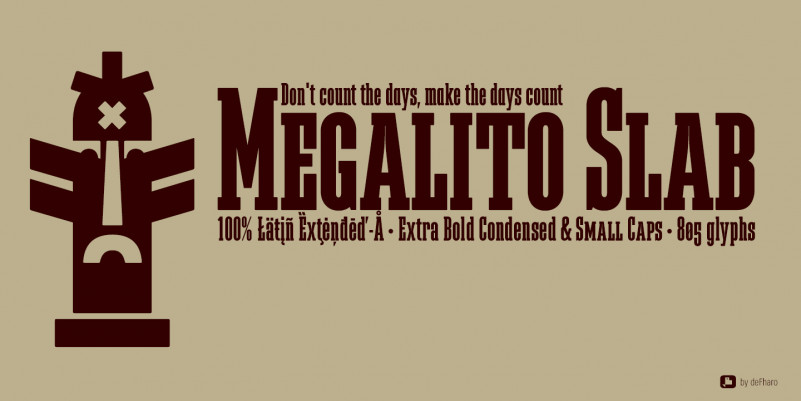 Megalito Slab & Small Caps Font
Megalito Slab Serif is a display font of geometric construction, very vertical, with extra condensed proportion for the creation of large titles with significant savings in horizontal space, it has an extended character table (805 glyphs) that includes small letters, 7 numeral sets, fractions dynamics with numbers and letters, collection of currency symbols, ligatures, alternative letters and etc.
This retro-style typography refers to the design of posters and posters made from the mid-20th century until today. Megalito Slab comes in 3 styles: Slab and Stripe can be combined in layers to create multicolored typographic titles and an Outline version for use in big headlines.
=========================
FULL VERSIONS & LICENSES