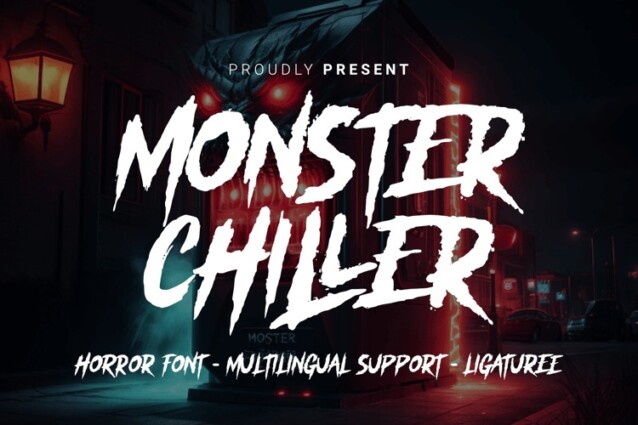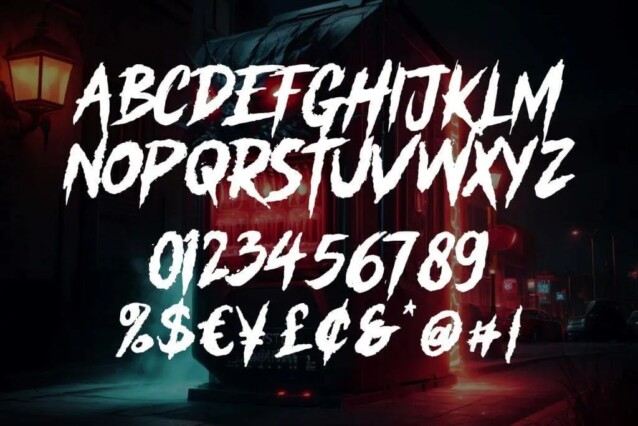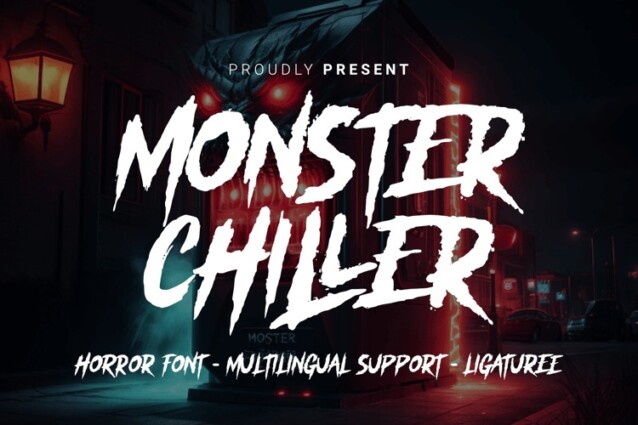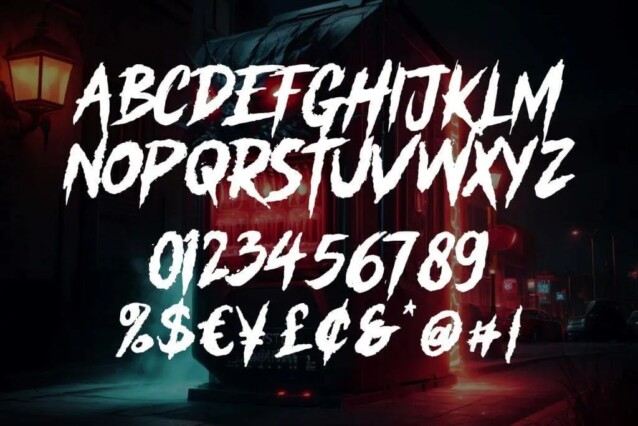 Monster Chiller Font is a horror style display font crafted & designed by Dumadistyle. Inspired from horror thriller movie. This font has strong and eerie characteristics, with thick and sharp lines that create a chilling impression. The letters in this font may have scratches, spikes, or other design elements that evoke terrifying creatures or monsters.
The color of Monster Chiller font is often dark, such as black, blood red, or deep purple, creating a sense of darkness and fear. When used in graphic design, this font has the ability to introduce elements of horror, mystery, and intense tension. It's a perfect choice if you want to create a design that is spooky or frightening. Monster Chiller is capable of adding a very creepy touch to your creative projects.
This version is only a demo version with limited features that may only be used for personal purposes. If you're interested in using Monster Chiller for commercial projects, take a look at the full version.