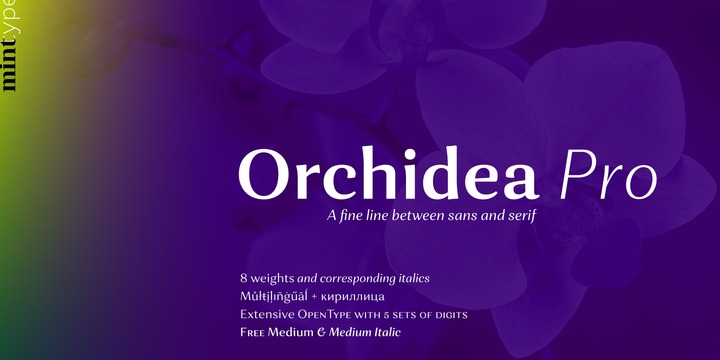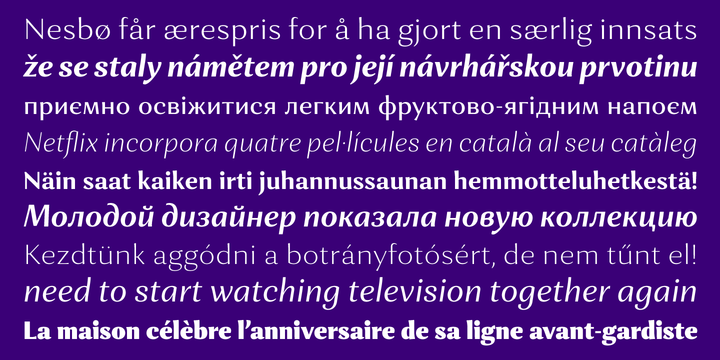 Orchidea Pro Font Family
Introducing the new font family. Orchidea Pro Font Family designed by Mint Type. Orchidea Pro is a typeface balancing on the verge of sans and serif. Called a stressed sans or a serifless serif, it does not feature any serifs, but resembles a serif typeface by build, and features unilateral nibs that speed up the reading and create a particular distinction in the form.
Thanks to Mint Type. This is the free version, only 2 weights (Orchidea Pro Medium Italic, Orchidea Pro Medium). Orchidea Pro free for personal use, please visit his store for more other products, and buying fonts support him.