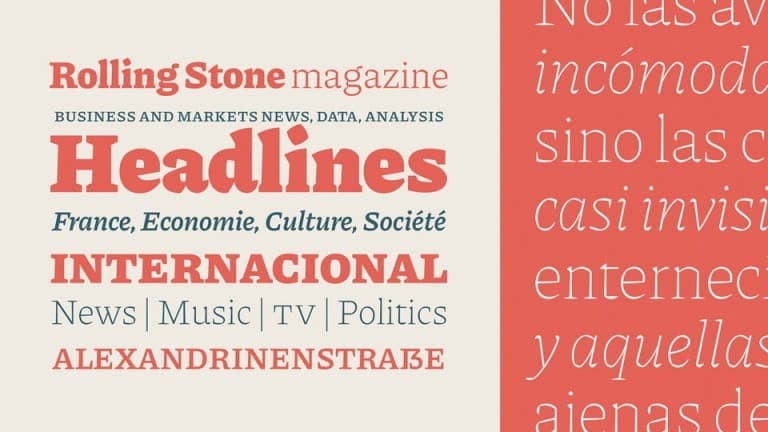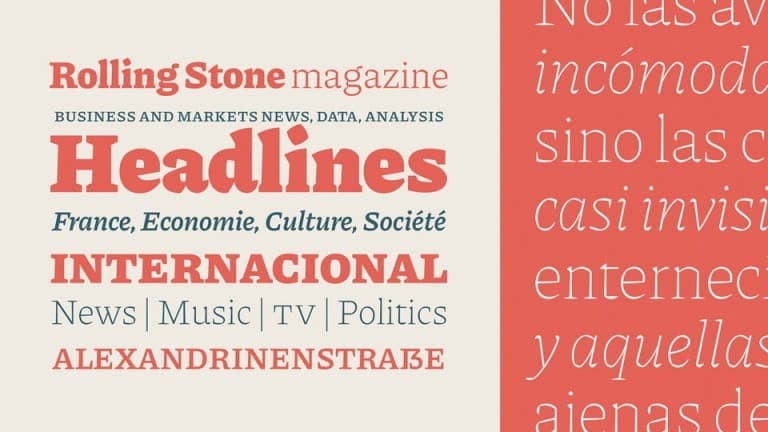 Piazzolla Serif Font comes in 36 variants that make your designs look elegant, legible and expressive. This font includes Letters, Numbers, Symbols & Punctuation, foreign language accents. It has a compact appearance which allows for small font sizes and tight leading while achieving solid lines and robust paragraphs.
Piazzolla Serif Font has a distinctive voice that conveys a personal style, especially in display sizes. It has great performance and readability in small point sizes and long texts, both for screen and printing.
Thanks Huerta Tipográfica for creating such a great font!. This font is free for personal & commercial use. Please download and enjoy, or can search more similar fonts on befonts.
View all Glyphs
Piazzolla-ThinItalic.otf
The quick brown fox jumps over the lazy dog
View all Glyphs
Piazzolla-Thin.otf
The quick brown fox jumps over the lazy dog
View all Glyphs
Piazzolla-TextSemiBoldItalic.otf
The quick brown fox jumps over the lazy dog
View all Glyphs
Piazzolla-TextSemiBold.otf
The quick brown fox jumps over the lazy dog
View all Glyphs
Piazzolla-TextMediumItalic.otf
The quick brown fox jumps over the lazy dog
View all Glyphs
Piazzolla-TextMedium.otf
The quick brown fox jumps over the lazy dog
View all Glyphs
Piazzolla-TextLightItalic.otf
The quick brown fox jumps over the lazy dog
View all Glyphs
Piazzolla-TextLight.otf
The quick brown fox jumps over the lazy dog
View all Glyphs
Piazzolla-TextItalic.otf
The quick brown fox jumps over the lazy dog
View all Glyphs
Piazzolla-TextExtraLightItalic.otf
The quick brown fox jumps over the lazy dog
View all Glyphs
Piazzolla-TextExtraLight.otf
The quick brown fox jumps over the lazy dog
View all Glyphs
Piazzolla-TextExtraBoldItalic.otf
The quick brown fox jumps over the lazy dog
View all Glyphs
Piazzolla-TextExtraBold.otf
The quick brown fox jumps over the lazy dog
View all Glyphs
Piazzolla-TextBoldItalic.otf
The quick brown fox jumps over the lazy dog