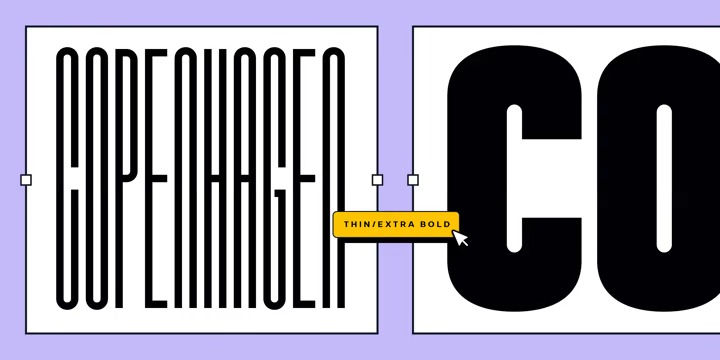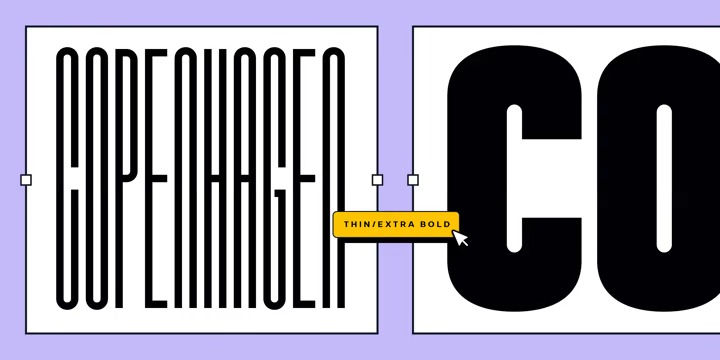 Robson Sans Serif Font
This is a modern typeface and the letterforms makes this typeface ideal for display purposes like logos and big, bold headlines. It's designed and shared by TypeUnion. Robson is a fluid, condensed, uppercase font made up of eight weights, as well as a variable, that will provide instant visual impact to your projects. The font is made up of 486 glyphs which features extensive language support & stylistic alternates to give your designs the versatility they require.
The font has a retro edge to it by using rounded structures on the A, M, N, W and Y glyphs that are reminiscent of posters and promos from the 70s and 80s. The ultra tight thin weight is made to be used at super sizes to bring a focal point to your designs.
Robson Sans Serif Font is DEMO font not containing all of its glyphs, and for PERSONAL USE ONLY. But every donation is greatly appreciated.
Link to purchase full version and commercial license: HERE
View all Glyphs
Fontspring-DEMO-robson-bold.otf
The quick brown fox jumps over the lazy dog
View all Glyphs
Fontspring-DEMO-robson-extrabold.otf
The quick brown fox jumps over the lazy dog
View all Glyphs
Fontspring-DEMO-robson-extralight.otf
The quick brown fox jumps over the lazy dog
View all Glyphs
Fontspring-DEMO-robson-light.otf
The quick brown fox jumps over the lazy dog
View all Glyphs
Fontspring-DEMO-robson-medium.otf
The quick brown fox jumps over the lazy dog
View all Glyphs
Fontspring-DEMO-robson-regular.otf
The quick brown fox jumps over the lazy dog
View all Glyphs
Fontspring-DEMO-robson-semibold.otf
The quick brown fox jumps over the lazy dog
View all Glyphs
Fontspring-DEMO-robson-thin.otf
The quick brown fox jumps over the lazy dog