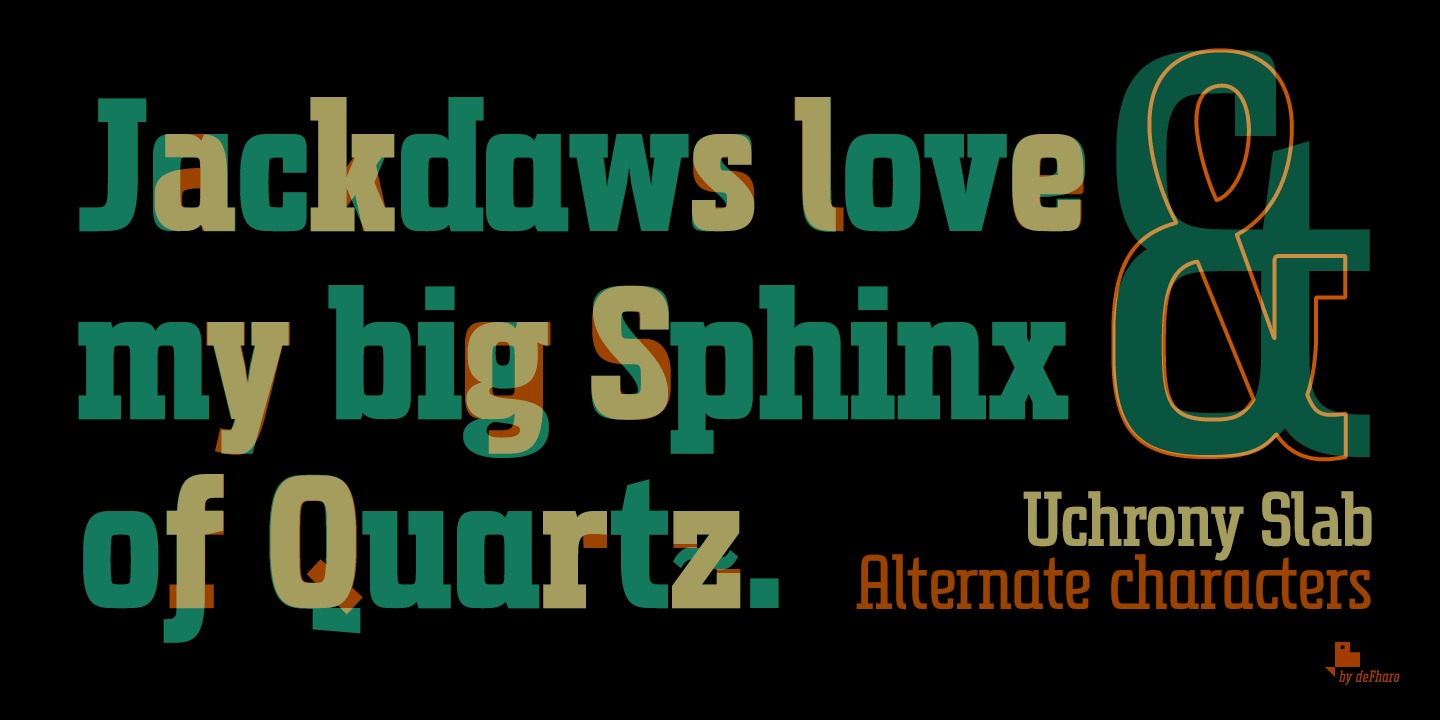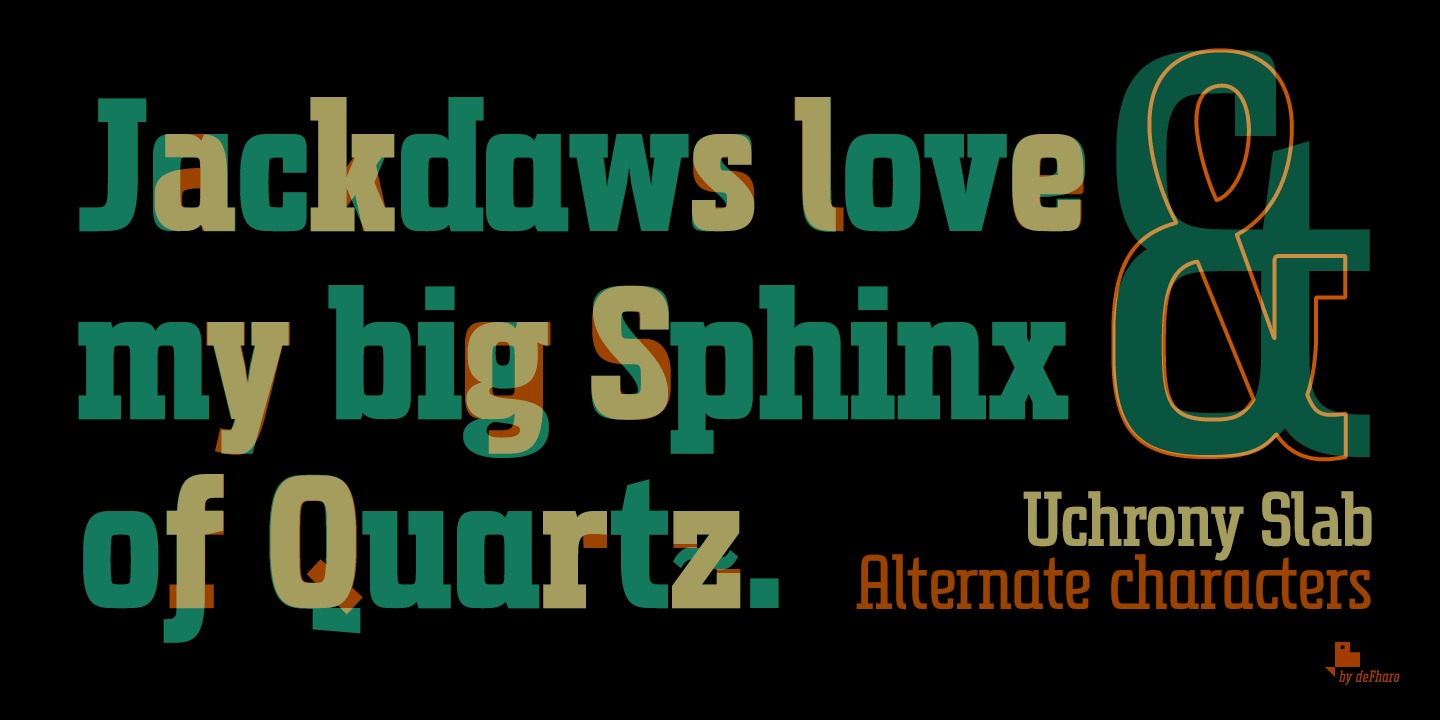 Uchrony Slab Serif Font
This is a clean, elegant, modern slab serif font crafted & designed by deFharo. The font family is made up of 3 styles, Roman, Small Caps & Italics, with 6 weights each (Extra Light, Light, Regular, Medium, Bold and Extra Bold), in addition, I include in all commercial licenses, an extra version : Uchrony Arrows with 239 glyphs.
The use in graphic design, editorial or advertising guarantees originality and difference. Very versatile fonts for billboards, video games, movie titles, logos, publications, etc. They include the symbol of Bitcoin and other Crypto Currencies.
Uchrony Slab Serif Font free for personal use. Please download and enjoy, or can search more similar fonts on befonts. Link to purchase full version and commercial license Click HERE.
View all Glyphs
UchronyBold-EaRaW.ttf
The quick brown fox jumps over the lazy dog
View all Glyphs
UchronyLight-OV7V6.ttf
The quick brown fox jumps over the lazy dog
View all Glyphs
UchronyRegular-ZVlV3.ttf
The quick brown fox jumps over the lazy dog
View all Glyphs
UchronyBoldItalic-0WYW9.ttf
The quick brown fox jumps over the lazy dog
View all Glyphs
UchronyItalic-eZvZm.ttf
The quick brown fox jumps over the lazy dog
View all Glyphs
UchronyMediumItalic-Wy4yn.ttf
The quick brown fox jumps over the lazy dog
View all Glyphs
UchronyScBold-mLgLG.ttf
The quick brown fox jumps over the lazy dog
View all Glyphs
UchronyScLight-d929X.ttf
The quick brown fox jumps over the lazy dog
View all Glyphs
UchronyScRegular-PKmKm.ttf
The quick brown fox jumps over the lazy dog