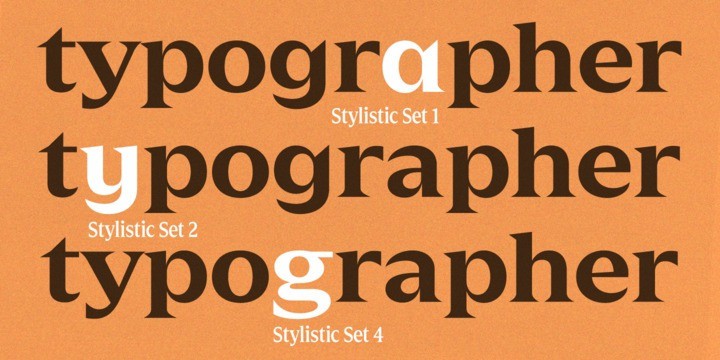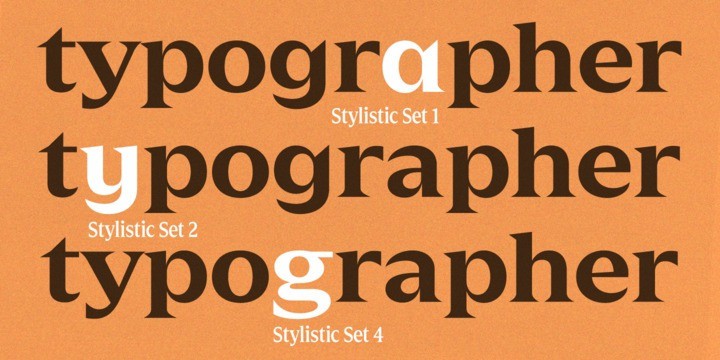 Zin Display Font is a modern, friendly display font with sharply angled serifs. Made from font designer named CarnokyType. It's a contemporary typeface designed for various situations of typographic usage. Characteristic feature is a large x-height and balance between neutral construction of letters (strictly vertical axis), dynamic open forms (opened terminals) and sharp instrokes, outstrokes and serifs. Another typical feature is a visually narrower connection between stems and strokes.
Zin Display can be effectively used especially for display typesetting but works for longer text as well. It can be used especialy in magazine layouts and editorial design, as well in advertising typography, orientation systems, corporate identities and many other situations.
Zin Display Font is demo font is for PERSONAL USE ONLY! But any donation are very appreciated.
Link to purchase full version and commercial license: HERE
View all Glyphs
CarnokyType - Zin Display Extended Demo
The quick brown fox jumps over the lazy dog
View all Glyphs
CarnokyType - Zin Display Demo
The quick brown fox jumps over the lazy dog
View all Glyphs
CarnokyType - Zin Display Condensed Demo
The quick brown fox jumps over the lazy dog