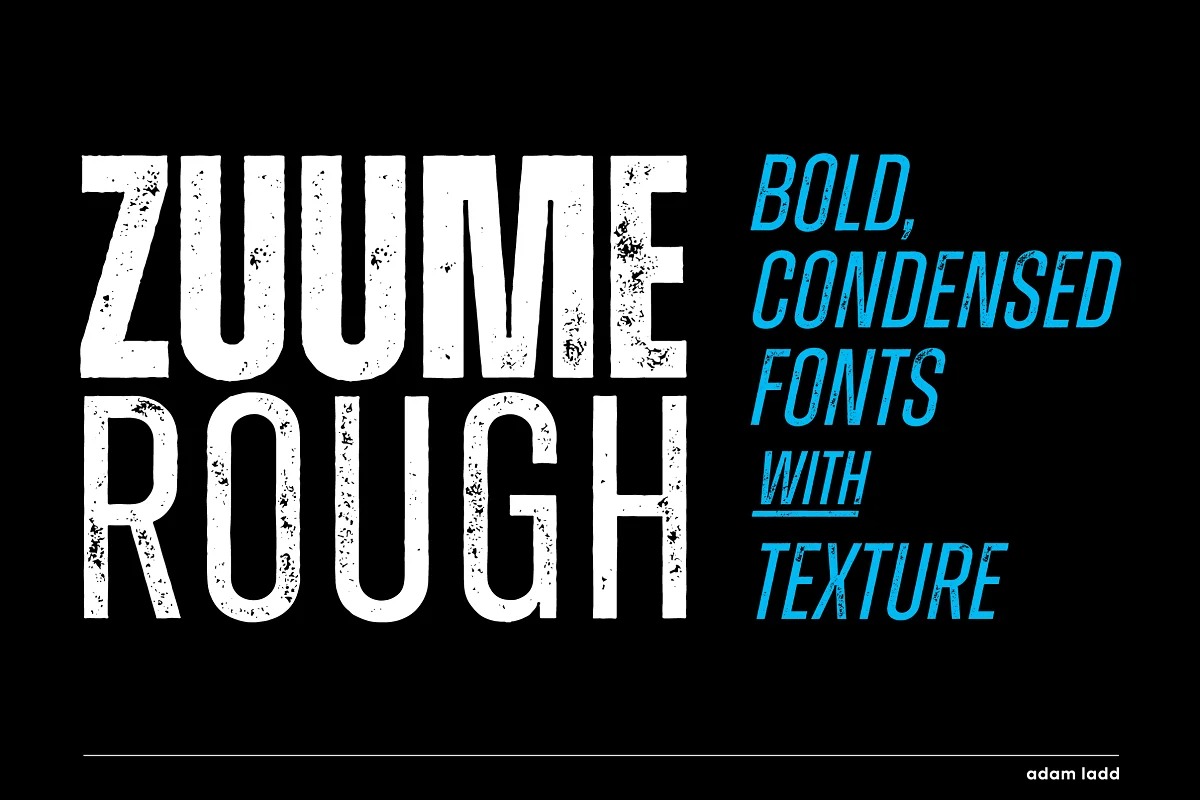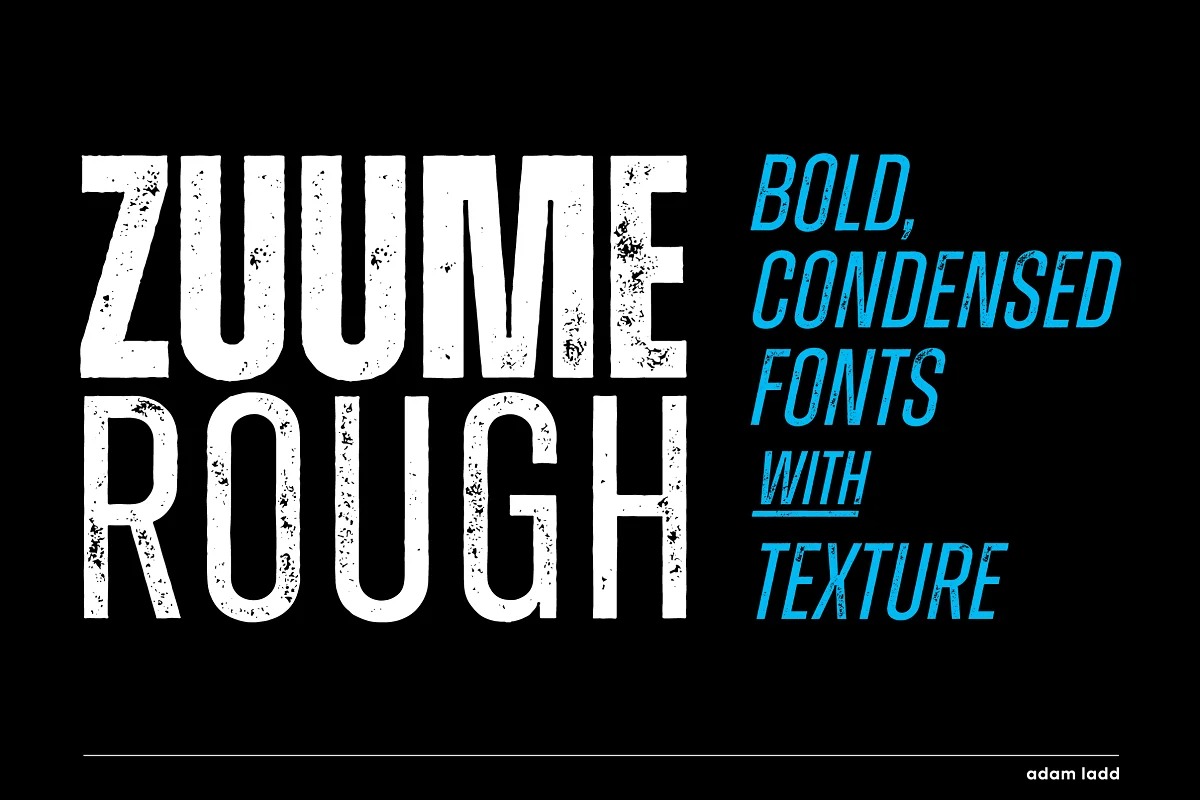 Zuume Rough Display Font
It's a modern take on sans serif typefaces of the wild west with a handmade distressed variation. A sister to Zuume, this version features a rough printed texture for a more natural and raw look. Coming in regular and bold weights with italics, the fonts can be tightly spaced and stacked for a visual punch or spacing loosened for a little more breath.
A distinct characteristic of this all caps typeface is the notched and extended ink traps meant for both function and aesthetic interest. The strong and sturdy design makes it ideal for eye-catching headlines, branding, packaging, magazines, sports, logos, and more.
Thanks to Adam Ladd for providing us with this exquisite font! However, Zuume Rough Display Font demo is only available for personal use. So, if you want to access more its full features and license, go get the premium version as well!
View all Glyphs
Fontspring-DEMO-zuumerough-regular
The quick brown fox jumps over the lazy dog
View all Glyphs
Fontspring-DEMO-zuumerough-italic
The quick brown fox jumps over the lazy dog
View all Glyphs
Fontspring-DEMO-zuumerough-bolditalic
The quick brown fox jumps over the lazy dog
View all Glyphs
Fontspring-DEMO-zuumerough-bold
The quick brown fox jumps over the lazy dog