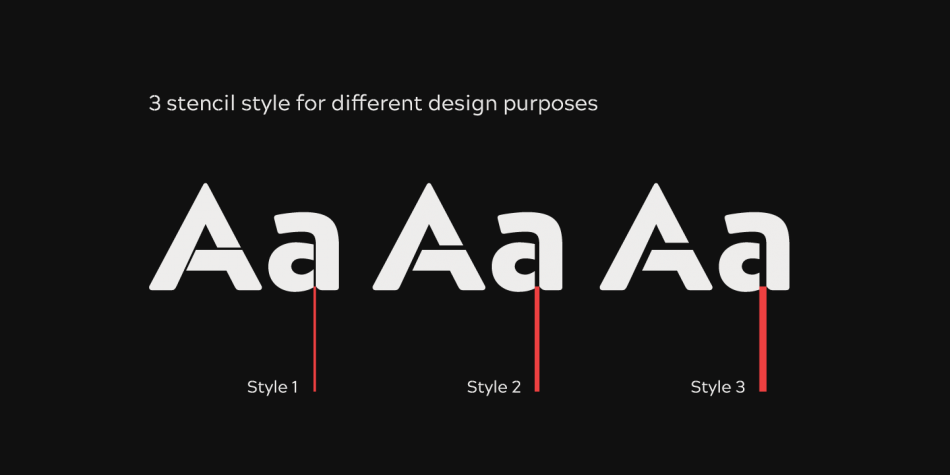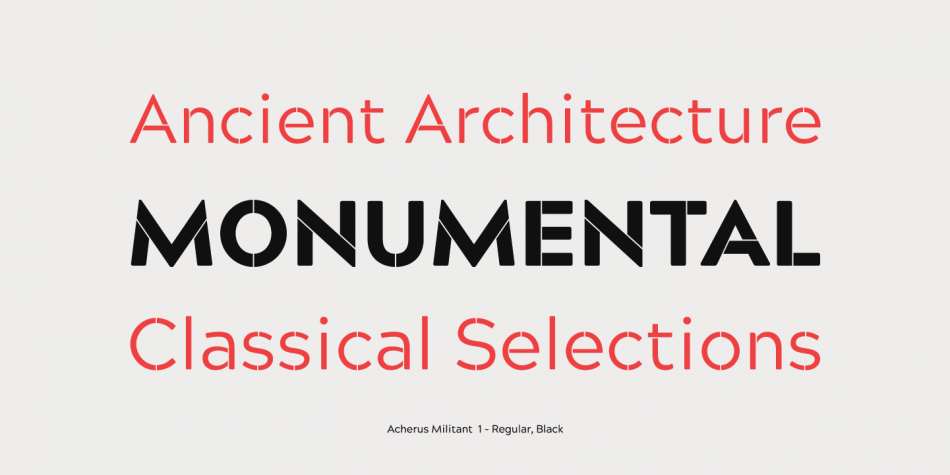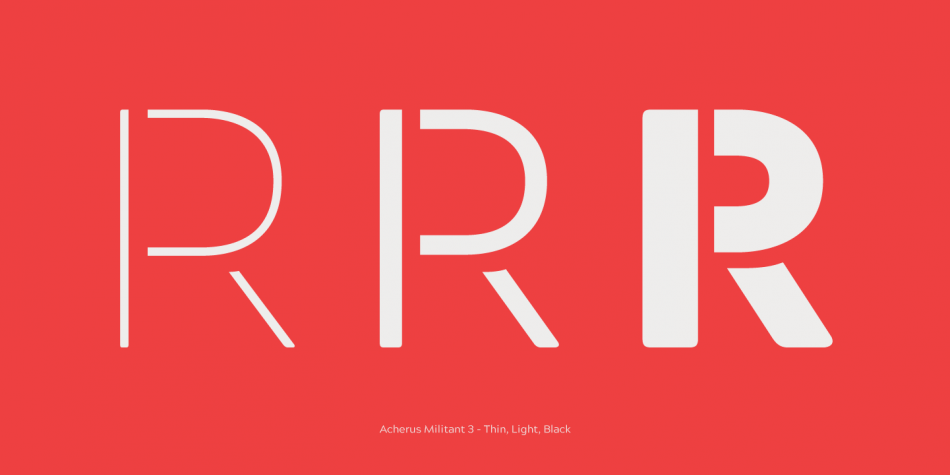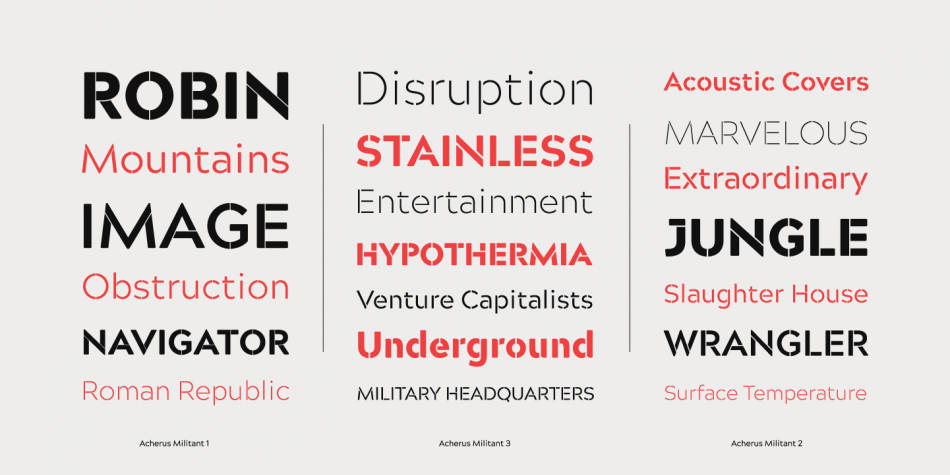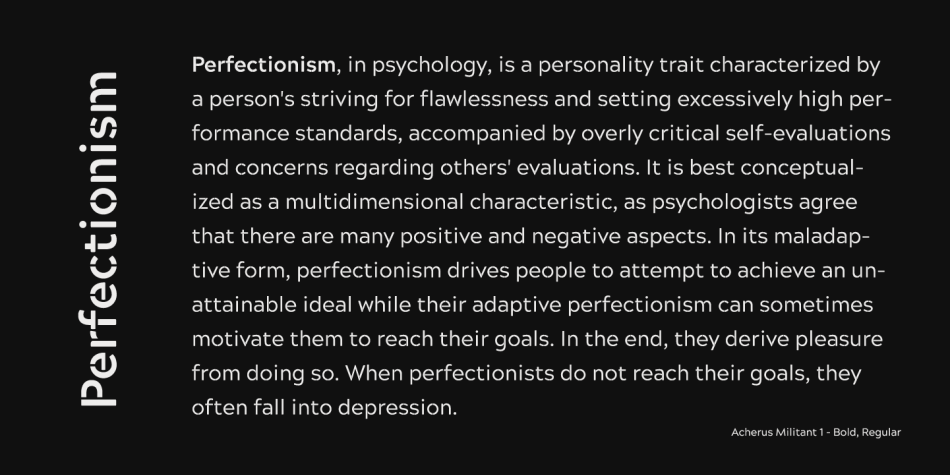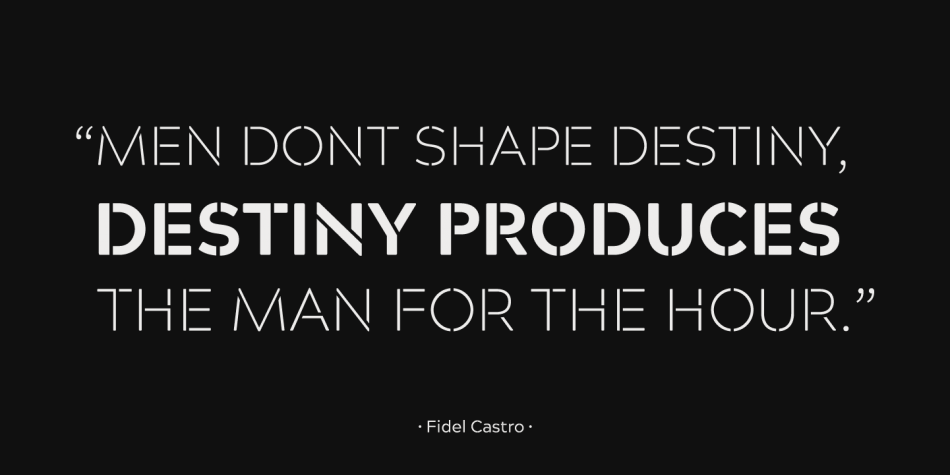 Acherus Militant Free Demo
Introducing the new font family. Acherus Militant Font Family designed by Ufuk Aracıoğlu, and was published by Horizon Type. Acherus Militant is a sans serif and stencil font family. This typeface has twenty-four styles.
Thanks to Horizon Type. This is the free version, only 2 weights (acherus_militant_1_-_bold, acherus_militant_1_-_light). Acherus Militant free for personal use, please visit his store for more other products, and buying fonts support him.