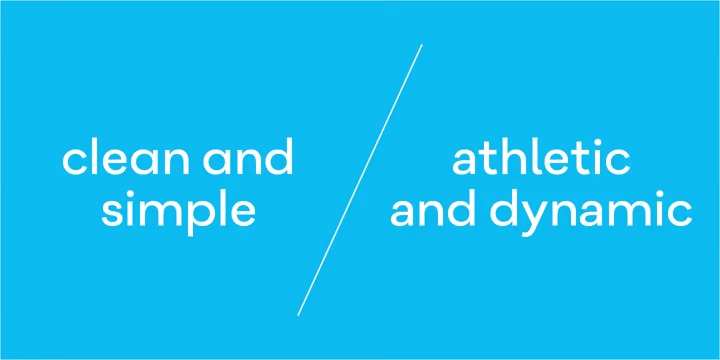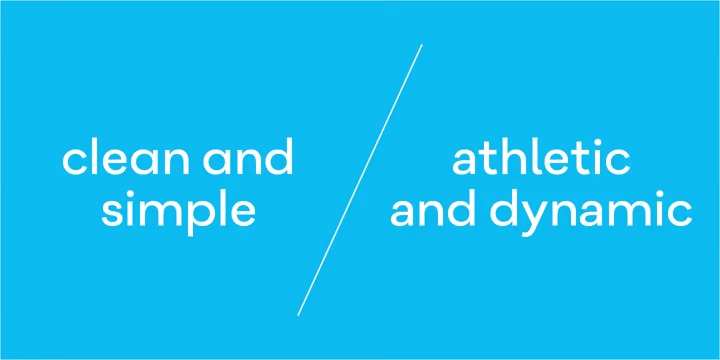 Flink Sans Serif Font
This is a modern sans serif Typeface created by Identity Letters with a geometric touch. Inspired by those early giants as well as later epigones with a legacy of their own (such as 1970's Avant Garde Gothic), Flink is the Identity Letters take on this genre, characterized by a clean and focused appearance.
With neat shapes and the look of pure geometry, Flink adapts to a vast range of applications and topics, from the fine print in contract to website body copy to logo design to billboard-size slogans. Its x-height is considerably larger than in classic geometric sans-serif fonts; its proportions are harmonized as opposed to strictly constructed. This makes for a more contemporary look, setting it apart from the classics. To further reduce the rigidity of a purely geometric composition, you can replace some letters with more humanist alternates, such as a, g, j, etc.
This font family comes along in 8 weights from Thin to Black. Each weight consists of an Upright and Italic version. There are more than 750 characters per style, including two stylistic sets that offer variations to the look and feel of Flink, making it even more versatile. Plenty of additional Open Type Features like ligatures, case sensitive forms, old-style figures, and symbols make Flink a valuable tool for the discerning typographer.
Please note that Flink Sans Serif Font is for personal use only and No Commercial use Allowed! If you want to use this font for Commercial use, you need to purchase a Commercial license here.
View all Glyphs
Fontspring-DEMO-flink-black.otf
The quick brown fox jumps over the lazy dog
View all Glyphs
Fontspring-DEMO-flink-blackitalic.otf
The quick brown fox jumps over the lazy dog
View all Glyphs
Fontspring-DEMO-flink-bold.otf
The quick brown fox jumps over the lazy dog
View all Glyphs
Fontspring-DEMO-flink-bolditalic.otf
The quick brown fox jumps over the lazy dog
View all Glyphs
Fontspring-DEMO-flink-extrabold.otf
The quick brown fox jumps over the lazy dog
View all Glyphs
Fontspring-DEMO-flink-extrabolditalic.otf
The quick brown fox jumps over the lazy dog
View all Glyphs
Fontspring-DEMO-flink-extralight.otf
The quick brown fox jumps over the lazy dog
View all Glyphs
Fontspring-DEMO-flink-extralightitalic.otf
The quick brown fox jumps over the lazy dog
View all Glyphs
Fontspring-DEMO-flink-light.otf
The quick brown fox jumps over the lazy dog
View all Glyphs
Fontspring-DEMO-flink-lightitalic.otf
The quick brown fox jumps over the lazy dog
View all Glyphs
Fontspring-DEMO-flink-medium.otf
The quick brown fox jumps over the lazy dog
View all Glyphs
Fontspring-DEMO-flink-mediumitalic.otf
The quick brown fox jumps over the lazy dog
View all Glyphs
Fontspring-DEMO-flink-regular.otf
The quick brown fox jumps over the lazy dog
View all Glyphs
Fontspring-DEMO-flink-regularitalic.otf
The quick brown fox jumps over the lazy dog
View all Glyphs
Fontspring-DEMO-flink-thin.otf
The quick brown fox jumps over the lazy dog
View all Glyphs
Fontspring-DEMO-flink-thinitalic.otf
The quick brown fox jumps over the lazy dog