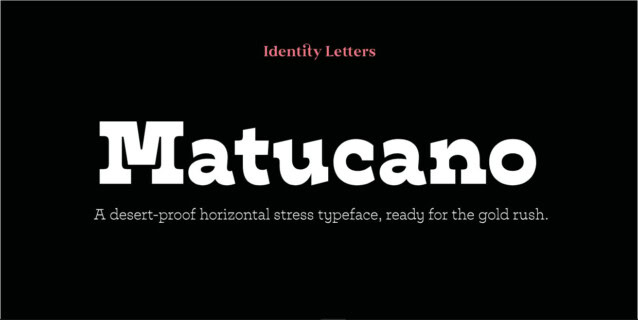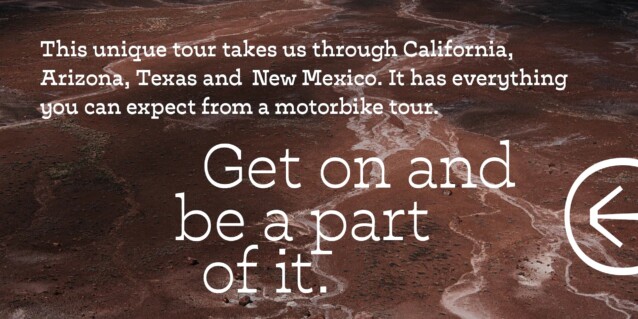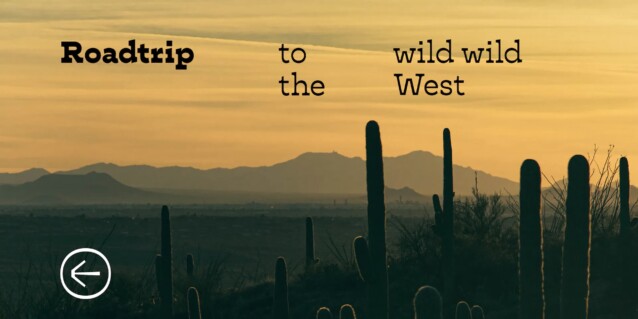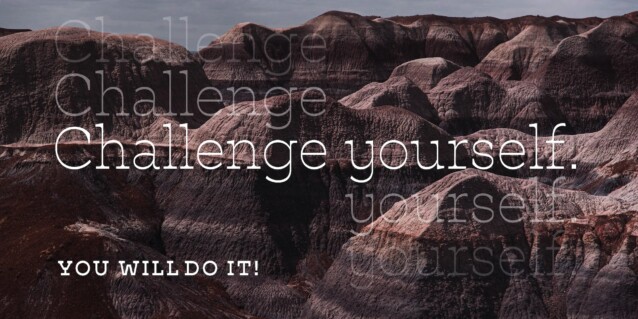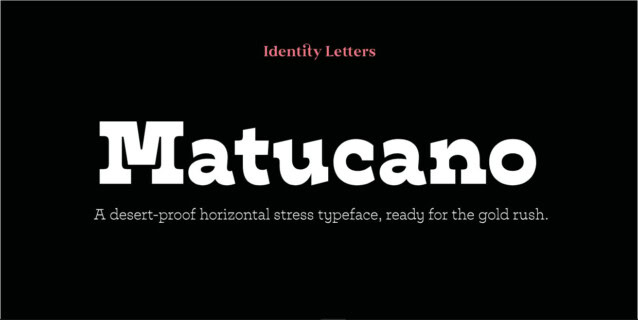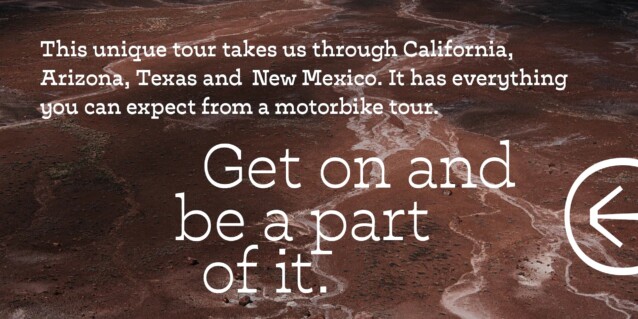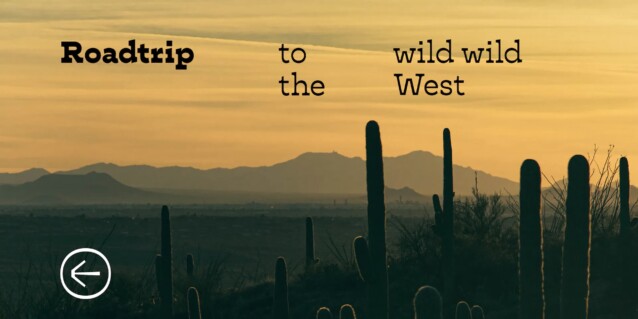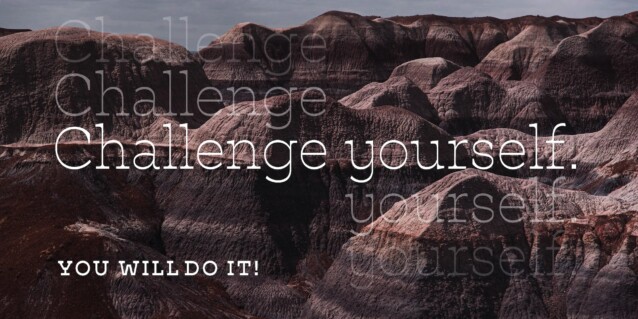 Matucano v0.5 Font is a handcrafted serif Font family. Matucano builds upon the heritage of horizonal-stress wood type, but wants to be taken with a grain of salt. It is more of a tongue-in-cheek reinterpretation than a faithful revival. Modern, sleek curves and contemporary proportions make sure that it'll be a useful design tool far beyond the Old West era.
Matucano's most striking feature is its horizontal stress, sometimes called reverse contrast. This typographic tradition is rooted in the early 19th century, when display-size slab serif faces started to "reverse" the conventional stroke contrast, combining bold horizontal strokes and equally fat serifs with light, even tender verticals. It was a means to an end—that is, gaining attention in an ever more saturated market of loud and goudy typefaces. Such faces weren't suitable for long copy and they certainly weren't meant to be. This is exactly where Matucano scores.
Matucano goes with the horizontal stress principle but shifts down a steam engine gear. Each of its seven weights is carefully drawn, taking it easy with the reverse contrast. This makes Matucano more legible and evenly textured than most Italienne-style slabs. It also makes the entire font family quite versatile. The horizontal stress is clearly visible from Thin to Black but never dominates the typographic image. It'll allow you to infuse your designs with the frontier spirit of yore while speaking the intermedial visual language of the here and now.
Matucano's set of 584 glyphs comes with useful features such as oldstyle and lining figures (proportional, tabular, and circled), slashed zero, arrows (plain and circled), a beautiful № sign and extensive language support.
Matucano v0.5 Font is provided to you by Identity Letters. Free for personal, non-profit use. For commercial use you need to buy a license here 
View all Glyphs
Matucanov0.5Test-Black-BF6513943cbe8d0.otf
The quick brown fox jumps over the lazy dog
View all Glyphs
Matucanov0.5Test-Bold-BF6513943cbc60d.otf
The quick brown fox jumps over the lazy dog
View all Glyphs
Matucanov0.5Test-ExtraLight-BF6513943d2dce1.otf
The quick brown fox jumps over the lazy dog
View all Glyphs
Matucanov0.5Test-Light-BF6513943d32b17.otf
The quick brown fox jumps over the lazy dog
View all Glyphs
Matucanov0.5Test-Medium-BF6513943d2dccb.otf
The quick brown fox jumps over the lazy dog
View all Glyphs
Matucanov0.5Test-Regular-BF6513943d538f8.otf
The quick brown fox jumps over the lazy dog
View all Glyphs
Matucanov0.5Test-Thin-BF6513943d4bae7.otf
The quick brown fox jumps over the lazy dog