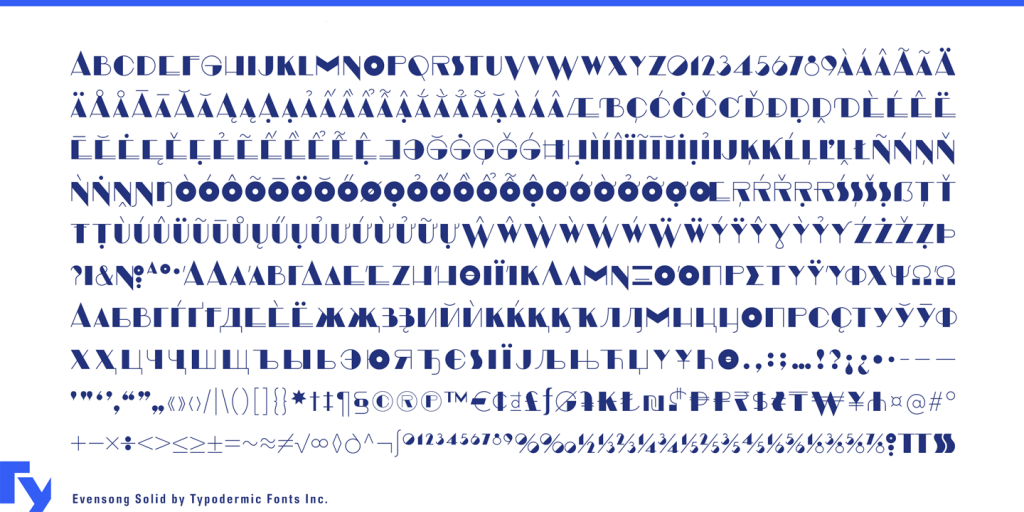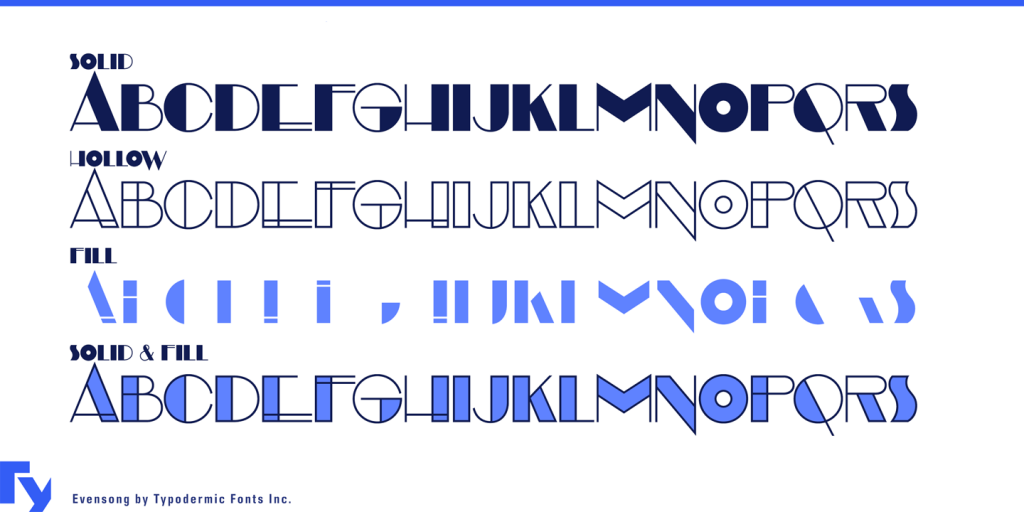 Evensong By Typodermic Fonts
Evensongis a geometric deco typeface. You can use the Solid and Hollow styles on their own or a layers of Solid and Fill. Evensong supports Greek, Vietnamese, Cyrillic, Pan-Nigerian and most Latin based languages. The desktop license for Evensong Hollow is free.
If you'd like to embed this font in an app, ebook, on the web or anything that's not covered by the desktop license agreement, visit the link below. You'll find distributors who offer different types of licenses or you can contact me for help.
http://typodermicfonts.com/evensong/
This free font is part of a larger font family. Check out the rest of the family through the link above.