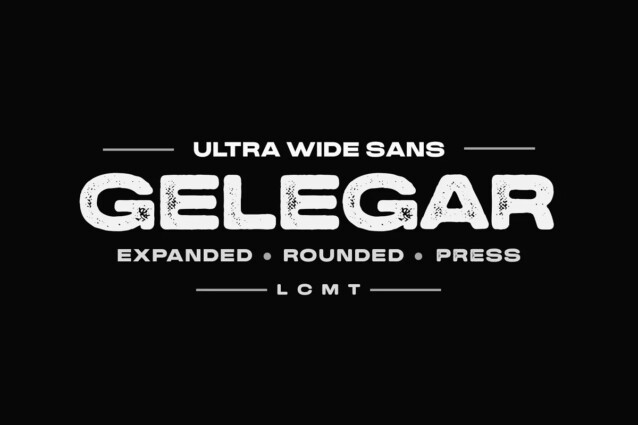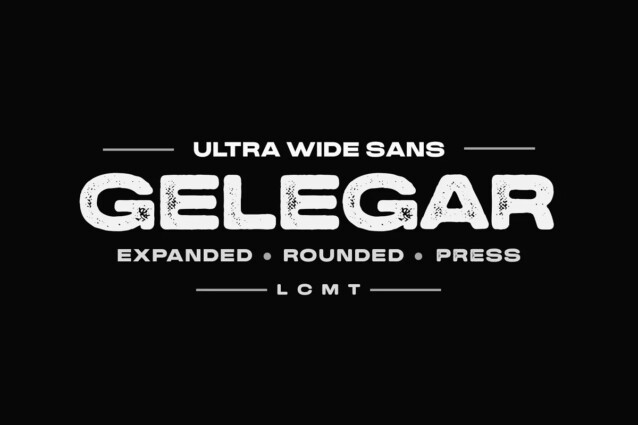 Gelegar Font is a sans-serif font inspired by traditional vintage. Gelegar offers three distinctive styles – expanded regular, rounded, and press – each exuding its own unique character to suit your creative vision.
Whether you're designing posters, social media posts, attention-grabbing headlines, monumental titling, or large-format prints, Gelegar ensures you stand out from the crowd. Embrace the font that demands attention and amplifies your message. Unleash Gelegar and seize the spotlight wherever your creativity takes you.
Thanks very much to Locomotype. Gelegar Font just personal use only, if you need for commercial use and full version please download in here.
View all Glyphs
Fontspring-DEMO-gelegar-rounded
The quick brown fox jumps over the lazy dog
View all Glyphs
Fontspring-DEMO-gelegar-roundeditalic
The quick brown fox jumps over the lazy dog
View all Glyphs
Fontspring-DEMO-gelegar-pressitalic
The quick brown fox jumps over the lazy dog
View all Glyphs
Fontspring-DEMO-gelegar-press
The quick brown fox jumps over the lazy dog
View all Glyphs
Fontspring-DEMO-gelegar-expandeditalic
The quick brown fox jumps over the lazy dog
View all Glyphs
Fontspring-DEMO-gelegar-expanded
The quick brown fox jumps over the lazy dog