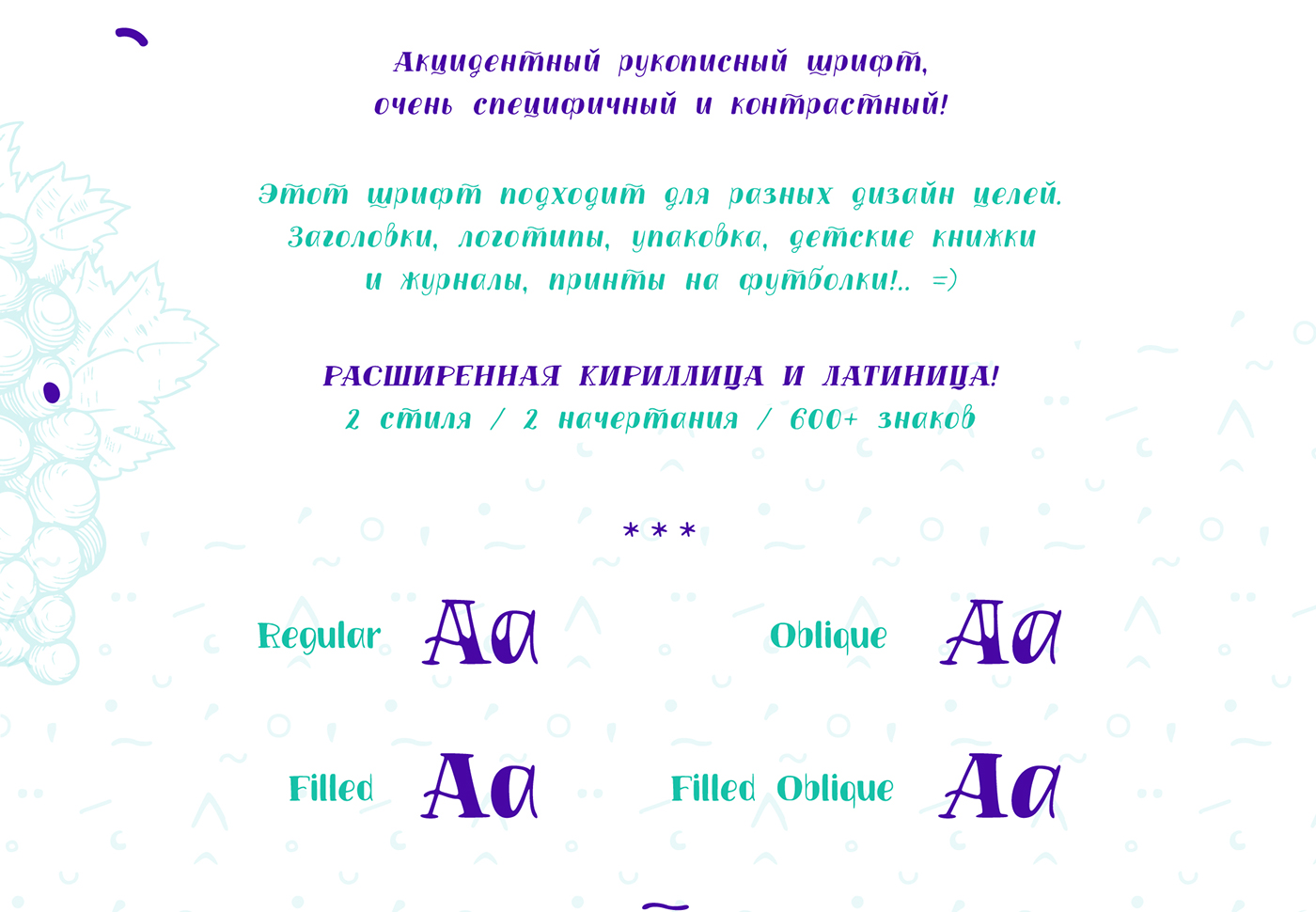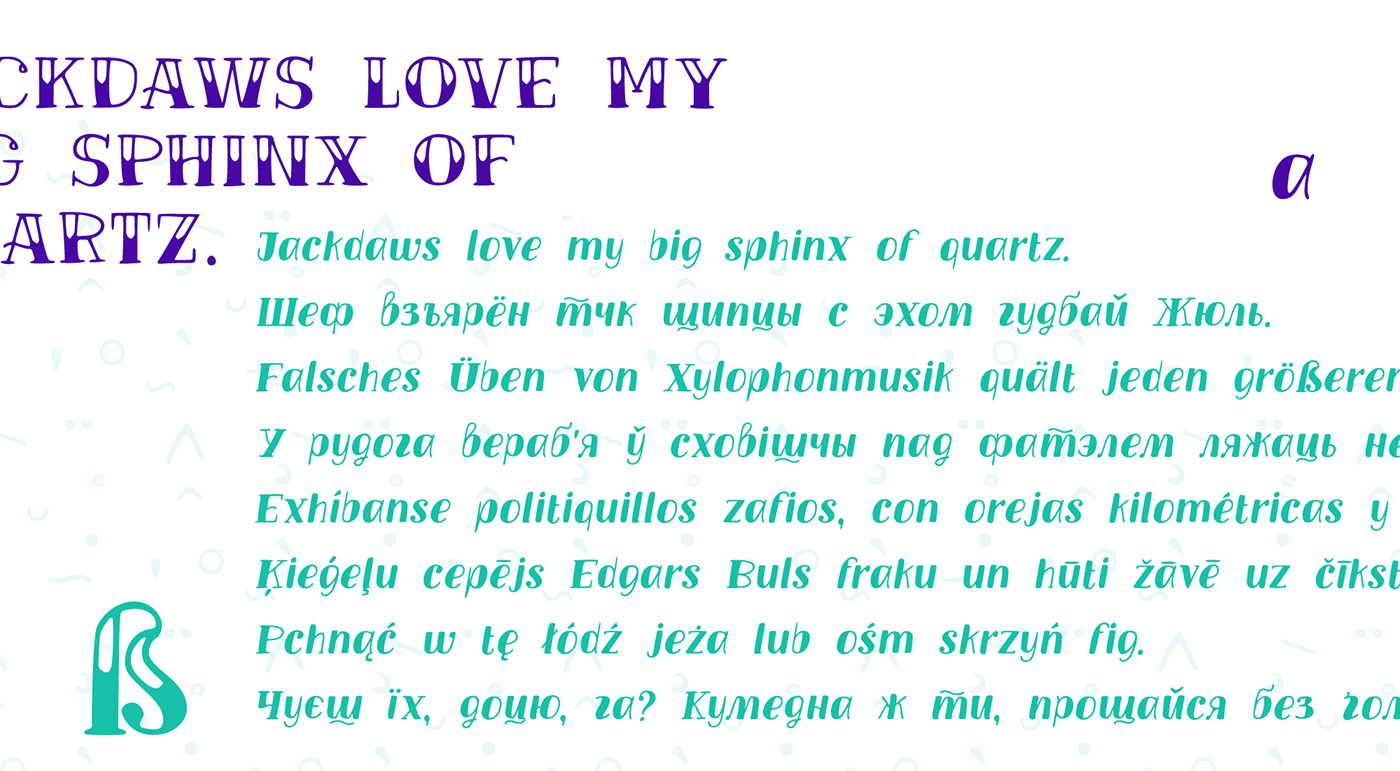 TM Vinograd Free Handwritten Typeface
Introducing TM Vinograd! Vinograd TM is a font family, a handwriting style abound. Designed and shared for free by Typemate. Handwritten display font, very specific and contrast! This font is suitable for different design purposes. Headings, logos, packaging, children's books and magazines, T-shirt prints! TM Vinograd Font Family include: Extended Cyrillic and Latin! 2 style, 2 Inscription and 600+ glifs.
Thanks very much to Typemate , TM Vinograd is free for personal use and commercial use. Please download and enjoy, or can search more similar fonts on befonts.
View all Glyphs
tmvinograd-regular
The quick brown fox jumps over the lazy dog
View all Glyphs
tmvinograd-oblique
The quick brown fox jumps over the lazy dog
View all Glyphs
tmvinograd-filledoblique
The quick brown fox jumps over the lazy dog
View all Glyphs
tmvinograd-filled
The quick brown fox jumps over the lazy dog