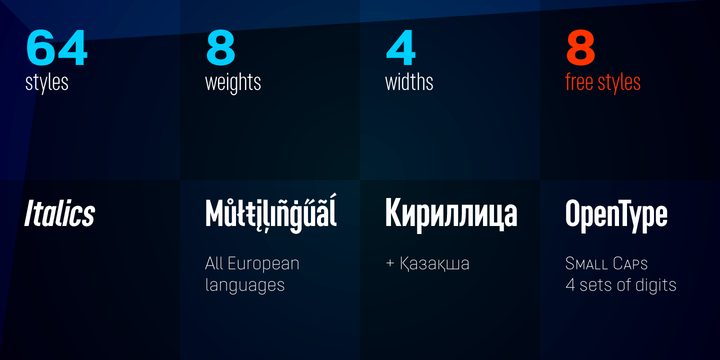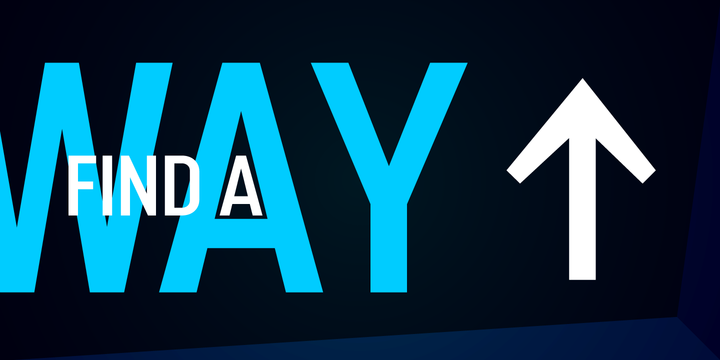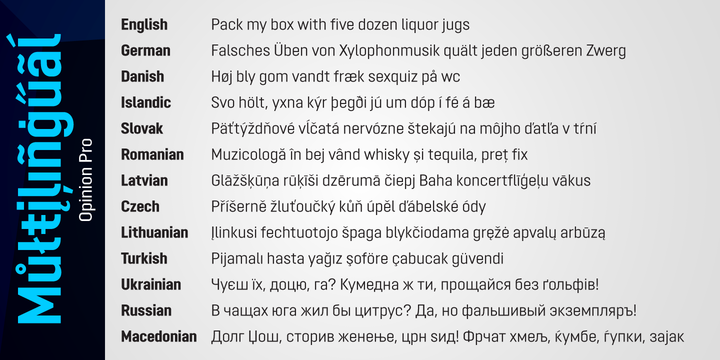 Opinion Pro Font Family
Great, that was my initial feeling, it was a free font that I used it for. It's a family of fonts sans serif.  Introducing Opinion Pro Font Family! Opinion Pro designed by Mint Type. Opinion Pro is a geometric grotesque sans-serif typeface with extra-large x-height that comes in 64 styles. It is composed of 4 width variations, each in 8 weights with respective italics. Its rigid curves with pronounced vertical stems makes it useful as both display and paragraph typefaces. Also it works particularly well as a typeface for technical applications such as wayfinding or labeling of any kind.
Thanks to Mint Type. This is the demo version, only 8 styles. Opinion Pro free for personal use. Please visit his store for more other products, and buying fonts support him.
View all Glyphs
mint-type-opinion-pro-condensed-light
The quick brown fox jumps over the lazy dog
View all Glyphs
mint-type-opinion-pro-condensed-lightitalic
The quick brown fox jumps over the lazy dog
View all Glyphs
mint-type-opinion-pro-extended-light-italic
The quick brown fox jumps over the lazy dog
View all Glyphs
mint-type-opinion-pro-extended-light
The quick brown fox jumps over the lazy dog
View all Glyphs
mint-type-opinion-pro-extracondensed-light-italic
The quick brown fox jumps over the lazy dog
View all Glyphs
mint-type-opinion-pro-extracondensed-light
The quick brown fox jumps over the lazy dog
View all Glyphs
mint-type-opinion-pro-light-italic
The quick brown fox jumps over the lazy dog
View all Glyphs
mint-type-opinion-pro-light
The quick brown fox jumps over the lazy dog