The Best Google Fonts for Logos in 2022 is a great source for free web fonts is Google Fonts. Google Fonts provides a library with hundreds of free fonts. You can download the fonts to use in your design software or use on a website. Looking to build a brand that's edgy, clean, and striking? A modern font might be the right choice!
With their unique features and great readability, modern fonts have taken over the branding world. We've searched far and wide and hand-picked 30 new and trending modern fonts in 2021.
I am a fan of Google fonts. But not all the fonts in the library are ones I would recommend you use. Actually please don't use most of of them. You have to dig a little to find the gold. 
So instead of sifting through the library, I put together a collection of my favorite Google Fonts for logos
.
Top recommended Google Web Fonts for your logo
1/ Work Sans Font Family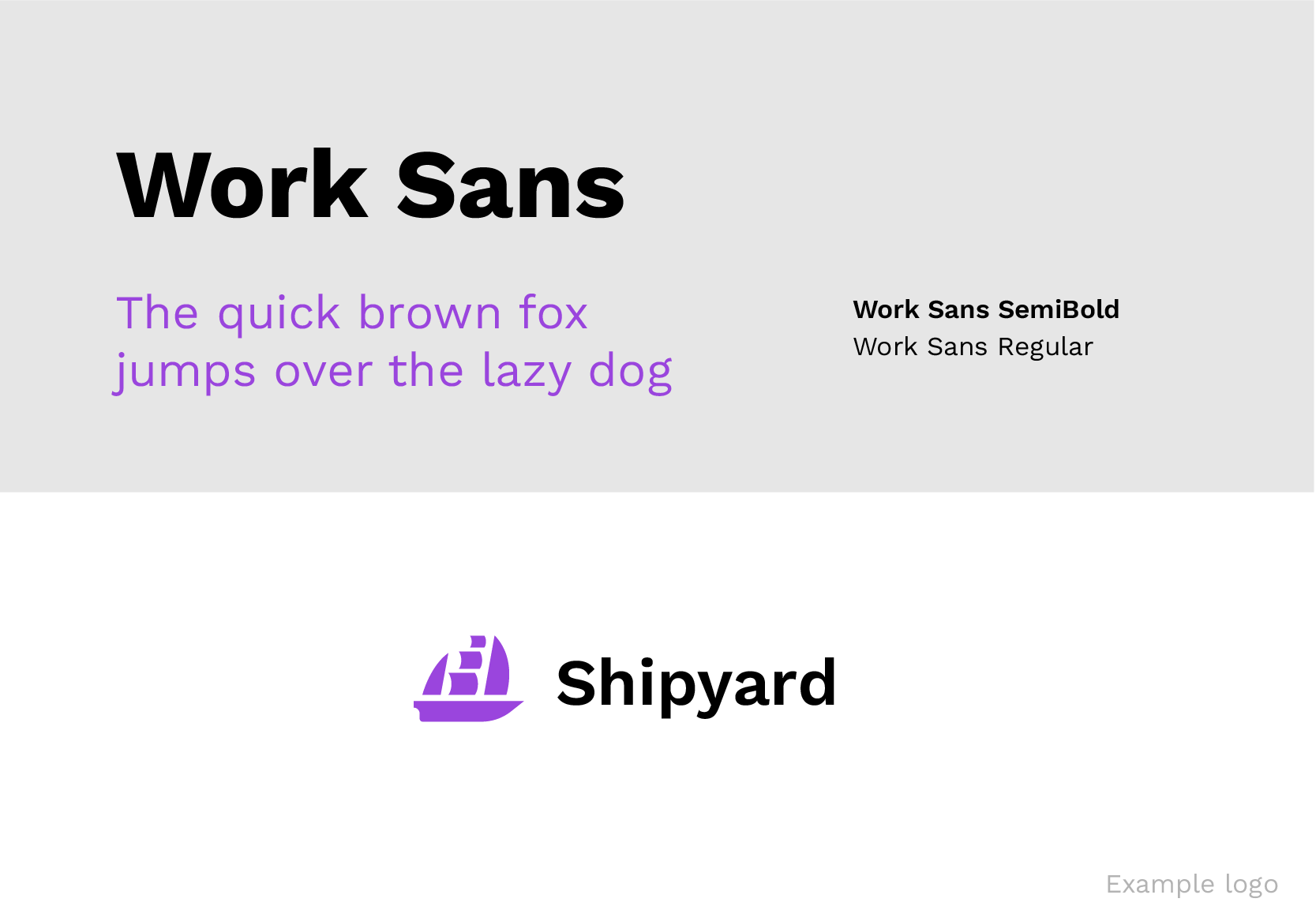 Work Sans Font designed by Wei Huang is a modern sans serif typeface family based loosely on early Grotesques, such as those by Stephenson Blake, Miller & Richard and Bauerschen Giesserei. The Regular weight and others in the middle of the family are optimised for on-screen text usage at medium-sizes (14px-48px) and can also be used in print design. The fonts closer to the extreme weights are designed more for display use both on the web and in print. Overall, features are simplified and optimised for screen resolutions; for example, diacritic marks are larger than how they would be in print. A version optimised for desktop applications is available from the Work Sans github project page.
Download Work Sans Font Family
2/ Chivo Font Family

Chivo Sans Serif Font come with 843+ glyphs. It's soft curves mixed with high contrast glyphs lend it self to both feminine and masculine qualities. It has 7 weight variants, plus matching italics. Its solidness and balanced strokes give Chivo both elegance and practicality. Chivo Regular works perfectly in long-reading texts, while Chivo Black is ideal for headlines, banners and highlights. Developed by Héctor Gatti, this is an indispensable ally for any designer.
3/ Shrikhand Font Family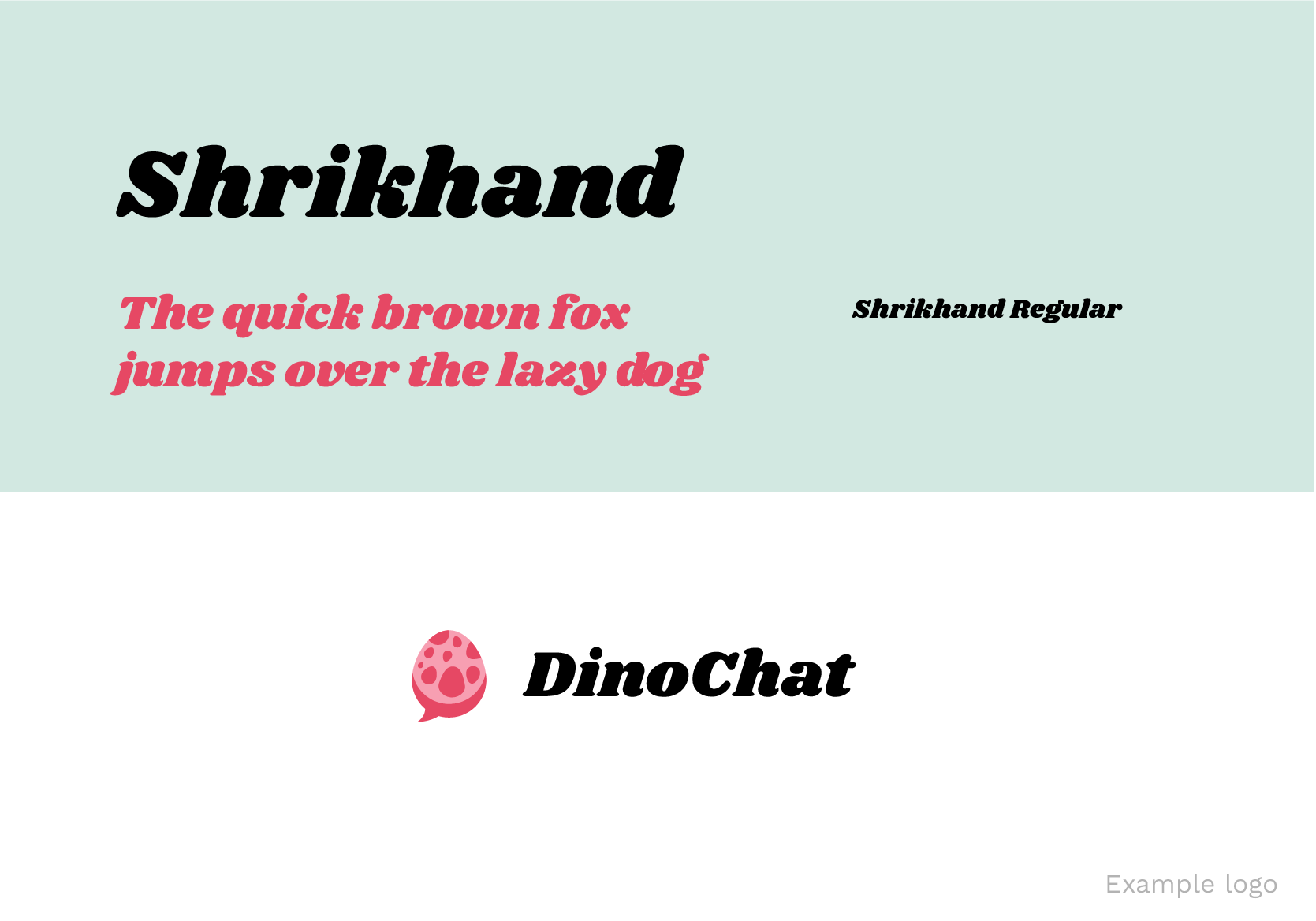 Shrikhand Font Family supports the Gujarati and Latin writing systems. The name (શ્રીખંડ) is a sweet and creamy Gujarati dessert that is a particular favourite of the designer, Jonny Pinhorn.
In the three or four years prior to the initial development of this font in June 2015, Jonny lived in Ahmedabad, Gujarat, working for Indian Type Foundry. During this time India had a profound effect on his design philosophy and general worldview. Shrikhand is the culmination of three years absorbing the colourful and vibrant hand-painted lettering that can be seen on the streets in Gujarat. Big, bold, and unapologetic, Shrikhand is a display type that evolved from discussions with colleagues about how good the Gujarati script looks when it is free to be as curvaceous and expressive as possible.
To contribute, see github.com/jonpinhorn/shrikhand
Download Shrikhand Font Family
4/ Rubik Font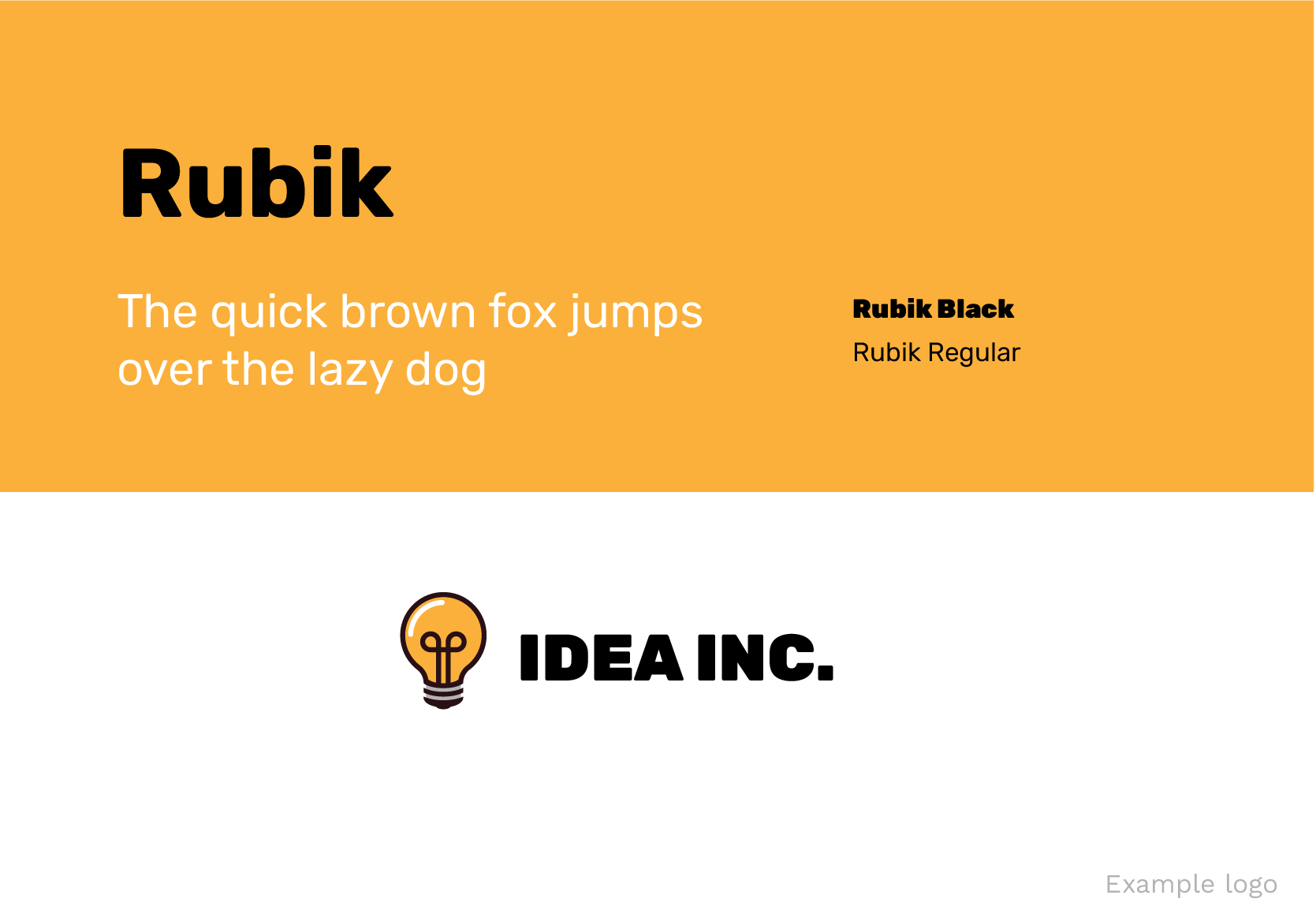 Rubik Font is a sans serif font family with slightly rounded corners designed by Philipp Hubert and Sebastian Fischer at Hubert & Fischer as part of the Chrome Cube Lab project. Rubik is a 5 weight family with Roman and Italic styles, that accompanies Rubik Mono One, a monospaced variation of the Black roman design.
Meir Sadan redesigned the Hebrew component in 2015. Alexei Vanyashin redesigned the Cyrillic component in 2016.
To contribute, see github.com/googlefonts/Rubik.
5/ Poppins Font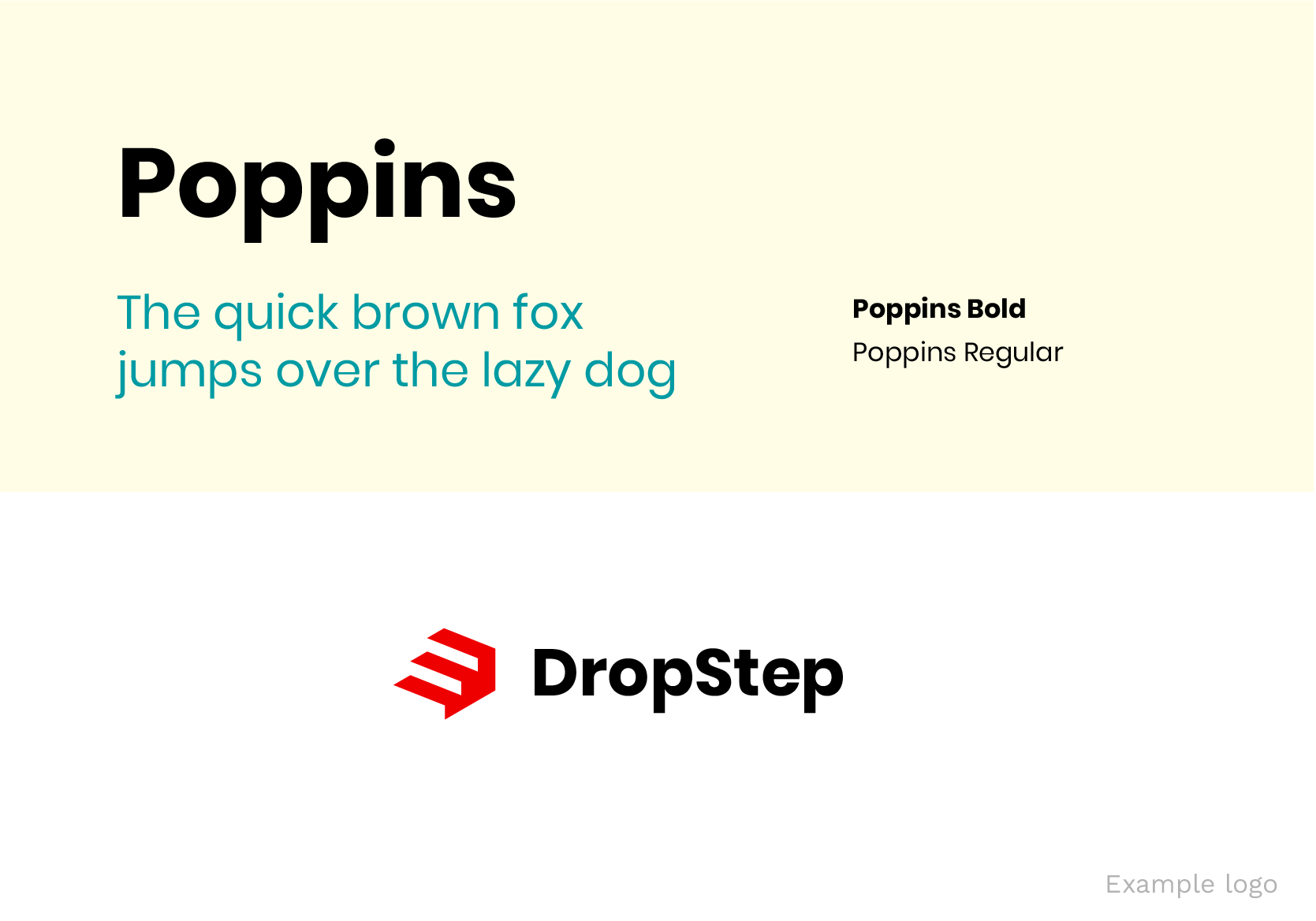 Poppins Font is a great "techie" feeling font. It is a bit quirky and doesn't take itself too seriously. It could look great in a number of applications. Poppins comes in 9 different weights and also includes italic versions.
6/ Pathway Gothic Font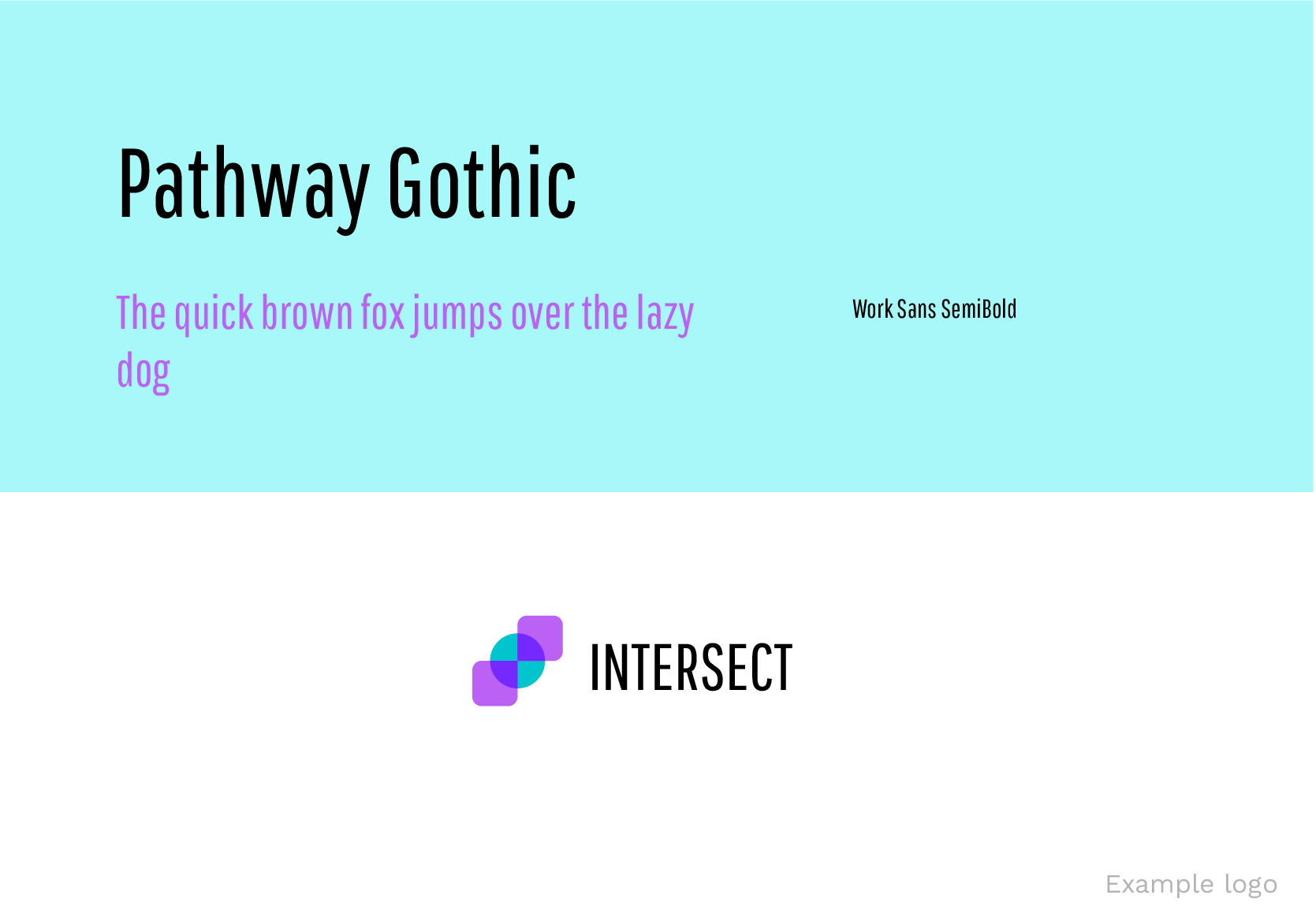 Pathway Gothic Font is a powerful font that looks great in title case or all caps. It can work great for logos or even page titles. The downside to Pathway is that it only comes in one weight.
7/ Eczar Font
Eczar Font started as a student project in 2010–11 during Vaibhav Singh's MA studies in Typeface Design at the University of Reading. Eczar was designed to bring liveliness and vigor to multi-script typesetting in Latin and Devanagari – with the intention of providing an alternative to existing designs by imparting a strong mix of personality and performance, both at text sizes and in display settings. The family offers a wide expressive range and the display qualities of the design intensify with corresponding increase in weight, making the heaviest weights best suited for headlines and display purposes.
To contribute, see github.com/rosettatype/eczar.
8/ Tenor Sans Font
Tenor Sans Font is a humanist sans-serif typeface designed by Denis Masharov. Intended for the setting of body text, it can also be applied to headlines. Optimized for print and web, it has excellent legibility characteristics in its letterforms. It contains an extended Latin and extended Cyrillic alphabets, Western and Central European, Cyrillic, Turkish, Baltic, Icelandic and Celtic.
9/ Karla Font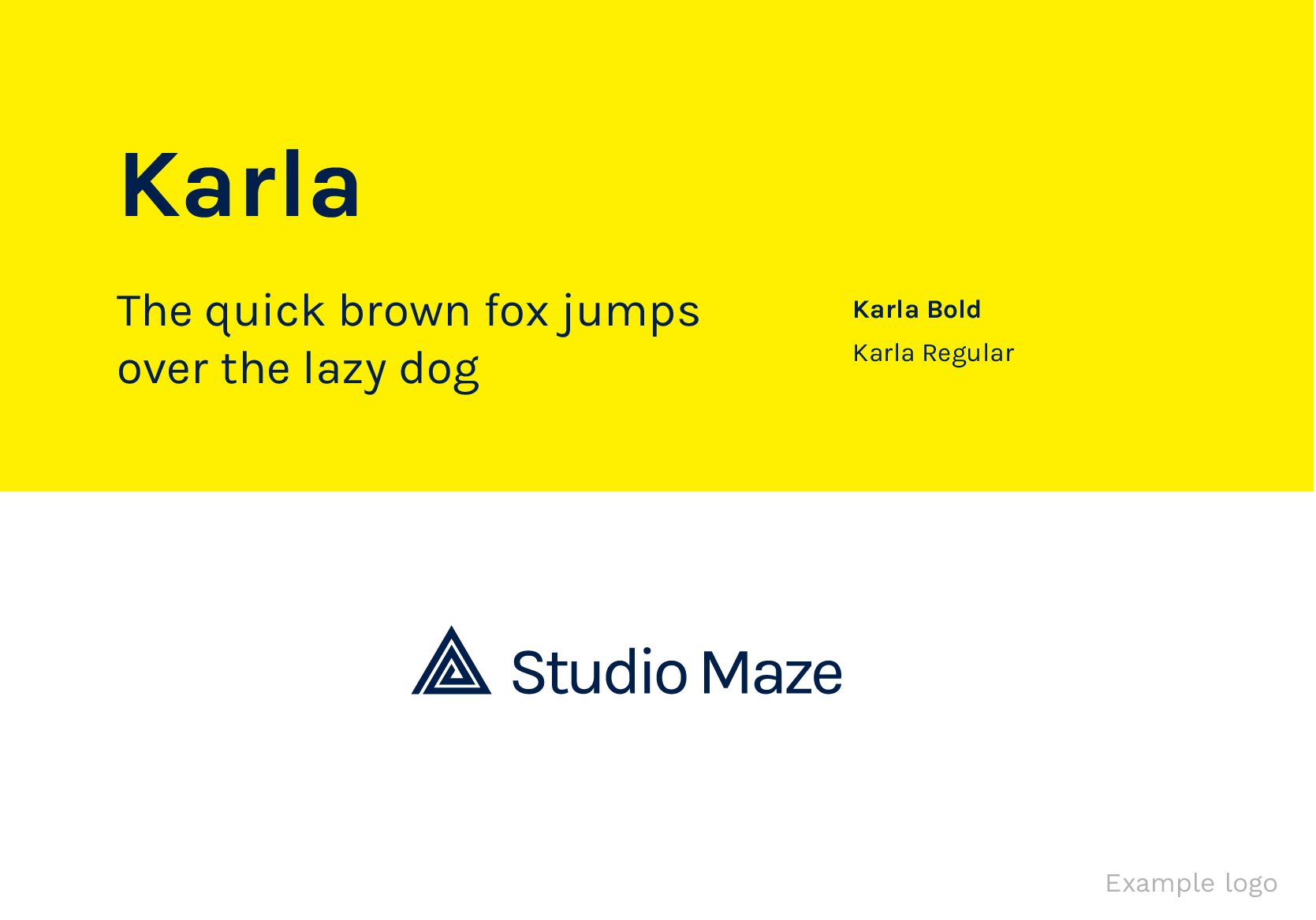 Karla Font Family is a grotesque sans serif typeface family that supports languages that use the Latin script and the Tamil script. This is the Latin script part of the family, with Roman and Italic styles in two weights, Regular and Bold.
This is the Latin part of the family, which has been expanded now to a variable font with a weight axis ranging from ExtraLight to ExtraBold plus full support of Western, Central, and South-Eastern European languages.
10/ Archivo Font
Archivo Sans Serif Font is a playful sans-serif typeface designed to merge fun and legibility. This family is reminiscent of late nineteenth century American typefaces. The technical and aesthetic characteristics of the font are both crafted for high performance typography. It was designed to be used simultaneously in print and online platforms and supports over 200 world languages.